Welcome
On this site I will try to give you a glimpse of my little private universe. If you want to see, hear or read
more
, you just have to ask.
I try not to offend any copyrights: everything on this site is either made by myself or by friends, or it is stuff that is too unknown to keep it for myself.
Frits Jonker

Published: 2018-02-16 19:34:48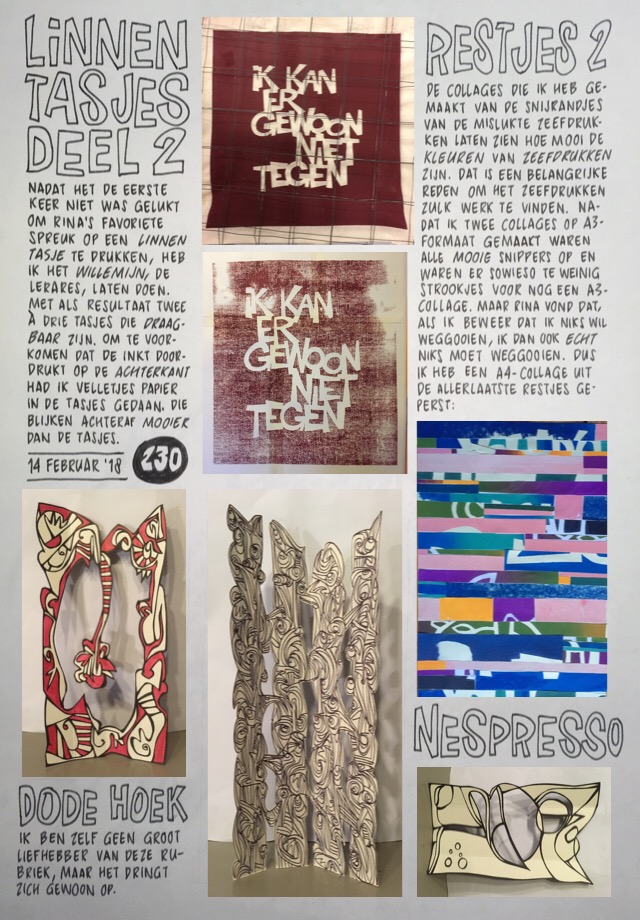 Published: 2018-02-15 19:34:00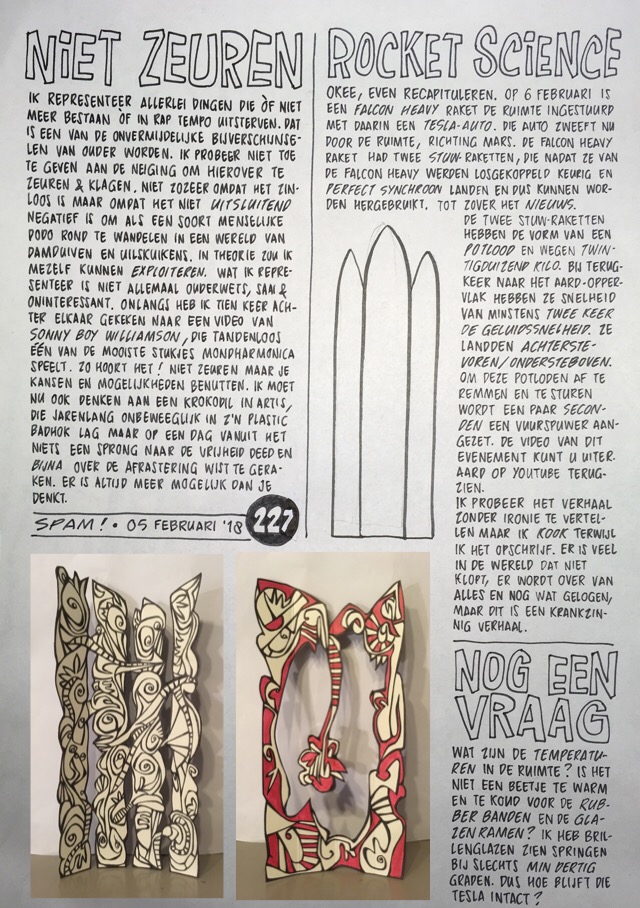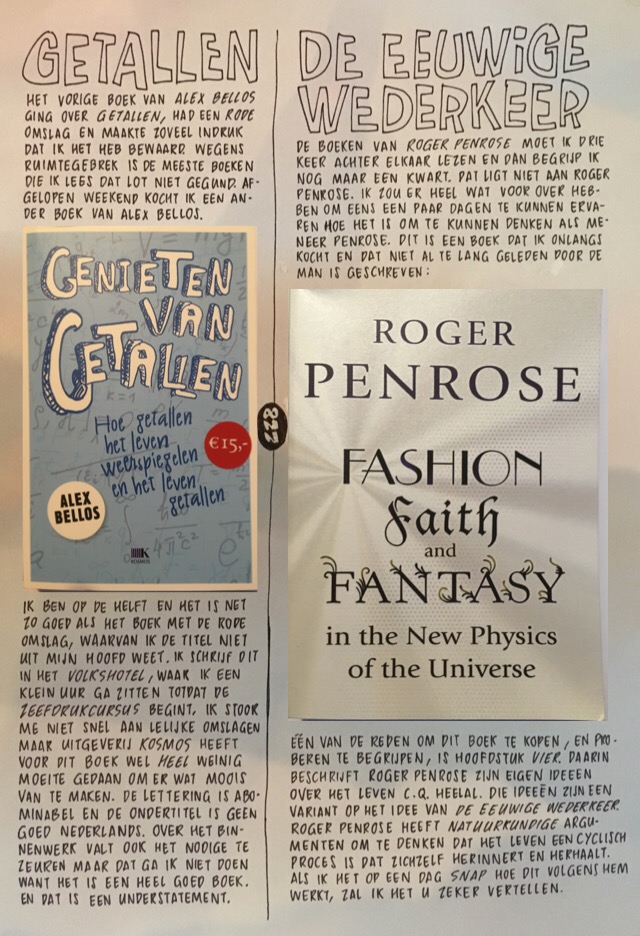 Published: 2018-02-14 19:31:31
Published: 2018-02-11 14:01:44
Het aardige aan het zine dat ik maak is dat ik niet hoef te typen. Ik zit niet graag achter een computer en al helemaal niet om letters in te typen op een toetsenbord. U kunt me gerust 's nachts wakker maken om een stukje te schrijven met een pen op papier, maar schrijven met een toetsenbord valt voor mij in de dezelfde categorie waarin bezigheden als tandartsbezoek en begrafenissen vallen.
Published: 2018-02-10 13:57:03
Volgens mijn webmeester, Arjen van Bochoven, zou het kunnen dat de Facebook-robots mijn zine zien omdat het alleen maar plaatjes zijn. Hij denkt dat als ik er een paar regels tekst bij schrijf dat het dan niet als spam wordt gezien. Nou, bij deze de eerste poging.
Published: 2018-02-07 15:03:24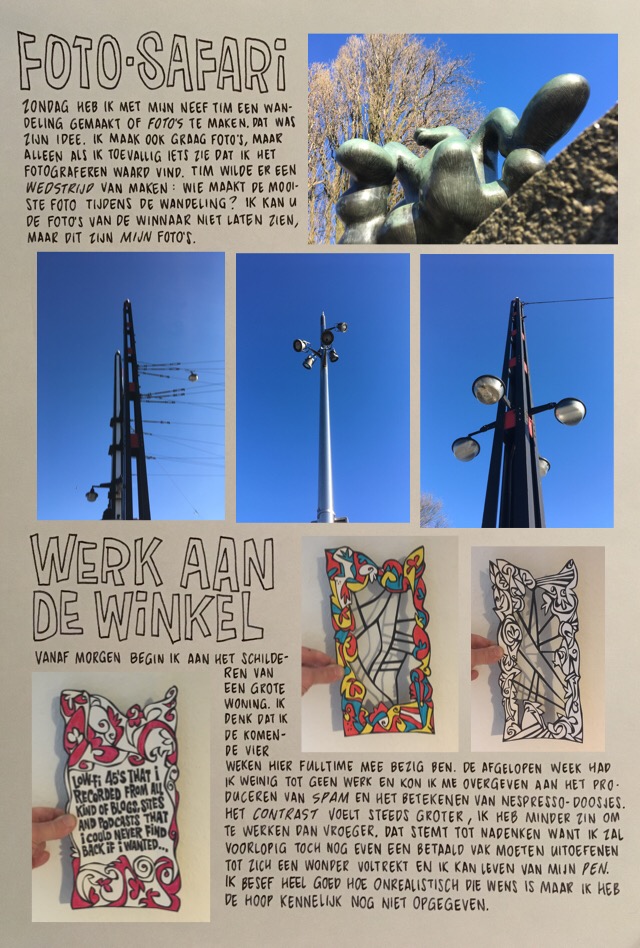 Published: 2018-02-06 15:00:46
Published: 2018-02-05 19:13:34
Published: 2018-02-04 19:09:10
Published: 2018-02-03 10:24:08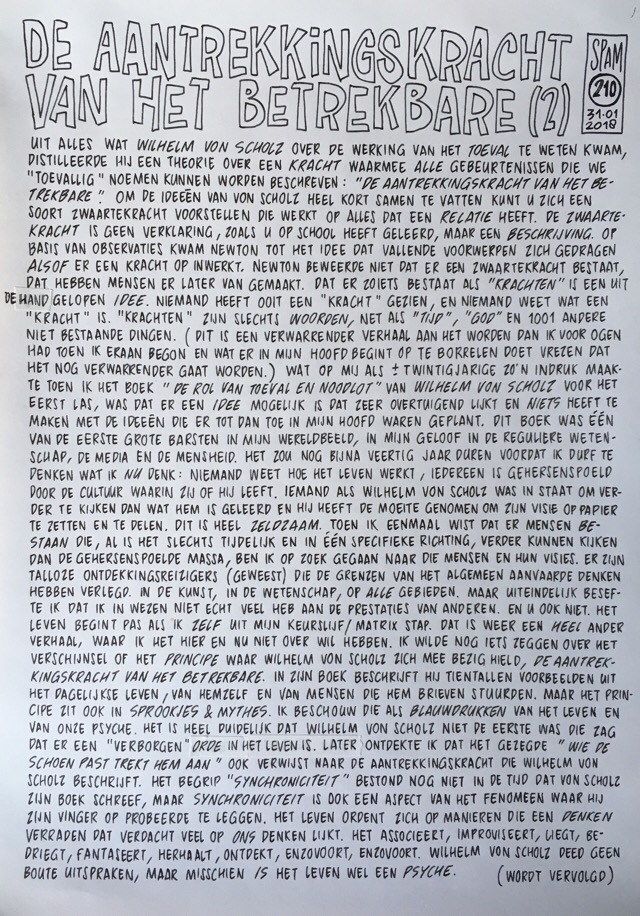 Published: 2018-02-02 10:21:30
Published: 2018-02-01 15:14:32
Published: 2018-01-31 15:13:05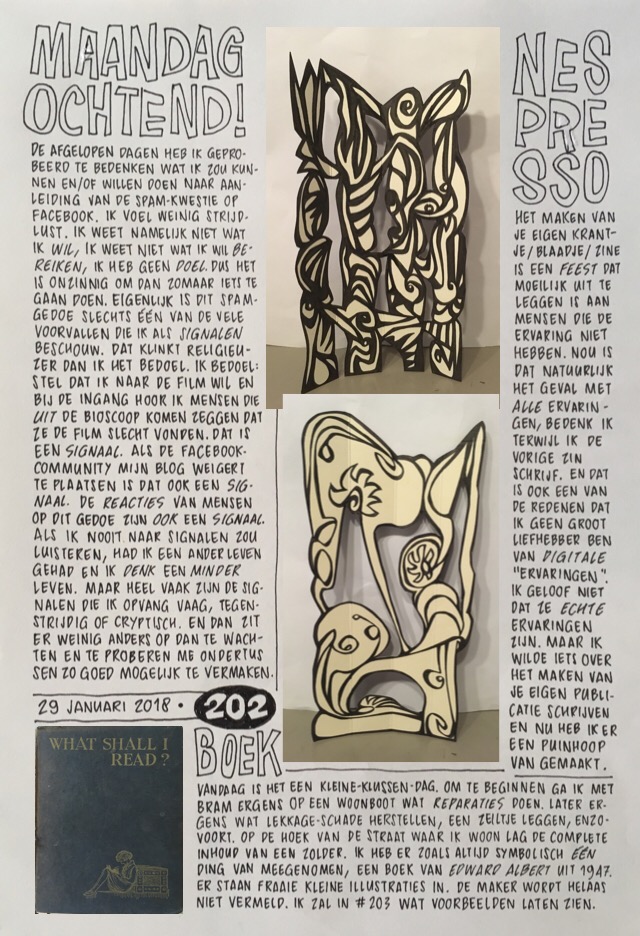 Published: 2018-01-31 15:10:05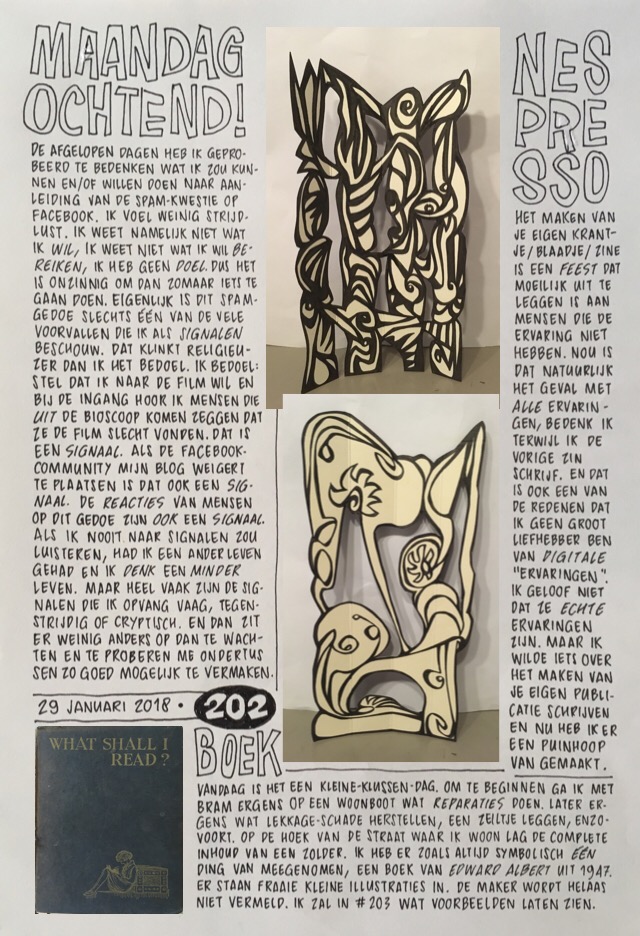 Published: 2018-01-29 15:48:20