Soundtrack of my life
.
Because of a copyright dilemma there is no longer any music on this site. As soon as this is sorted out, this blog will have a soundtrack again.
Published: 2021-04-22 09:42:55
Wegens geen ander nieus vandaag nog een greep uit de recent gemaakte Nespresso-doosjes: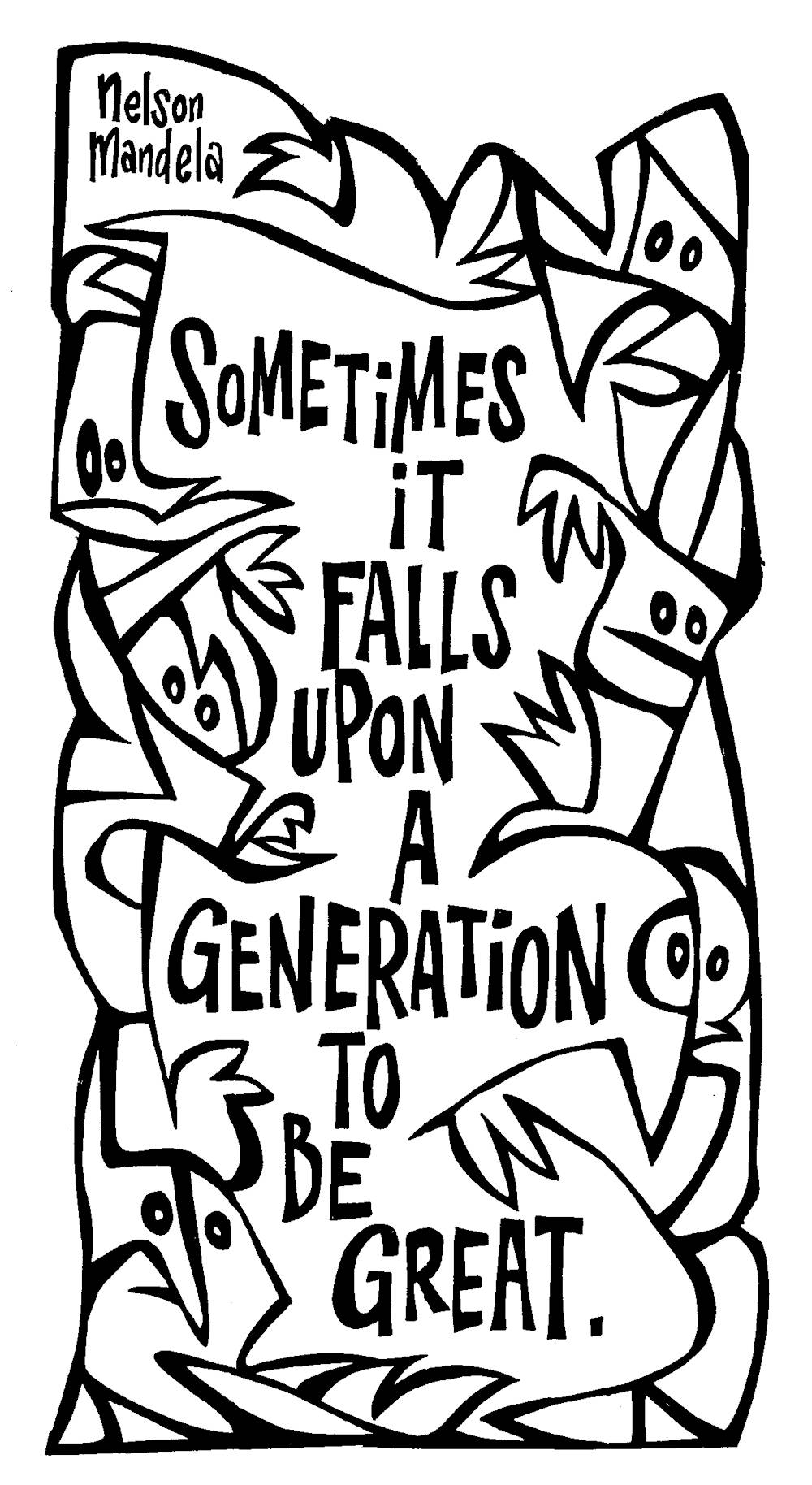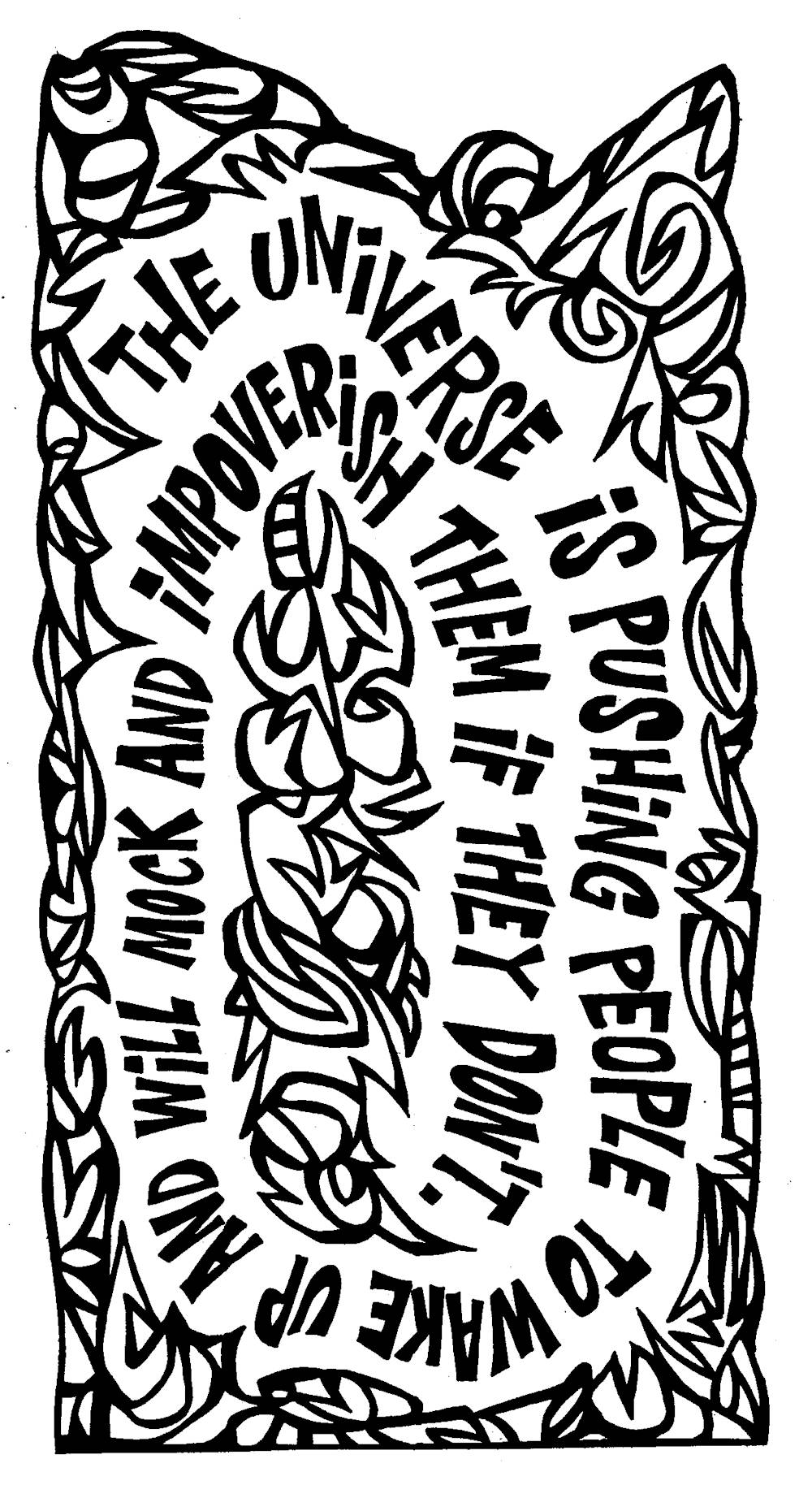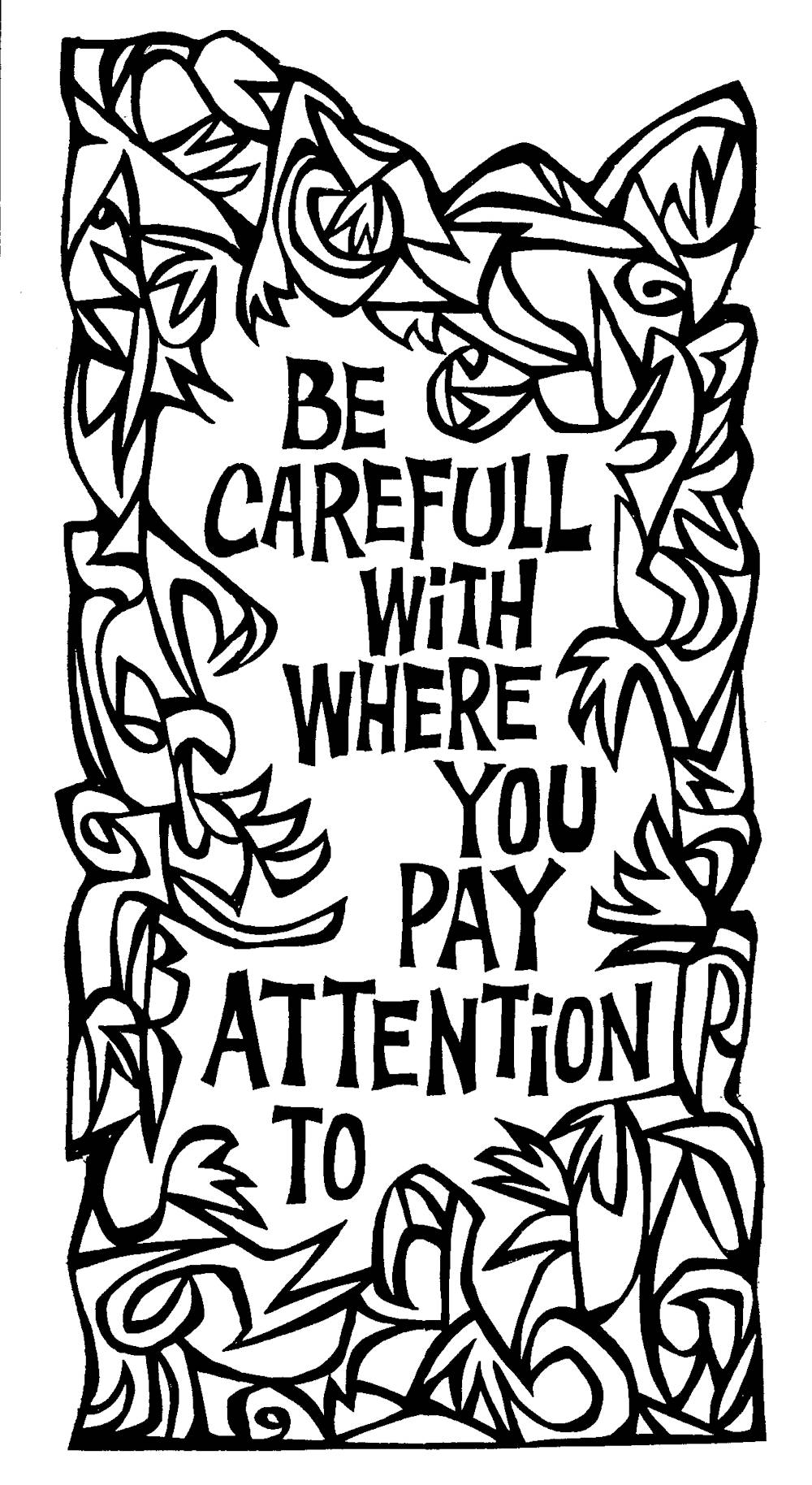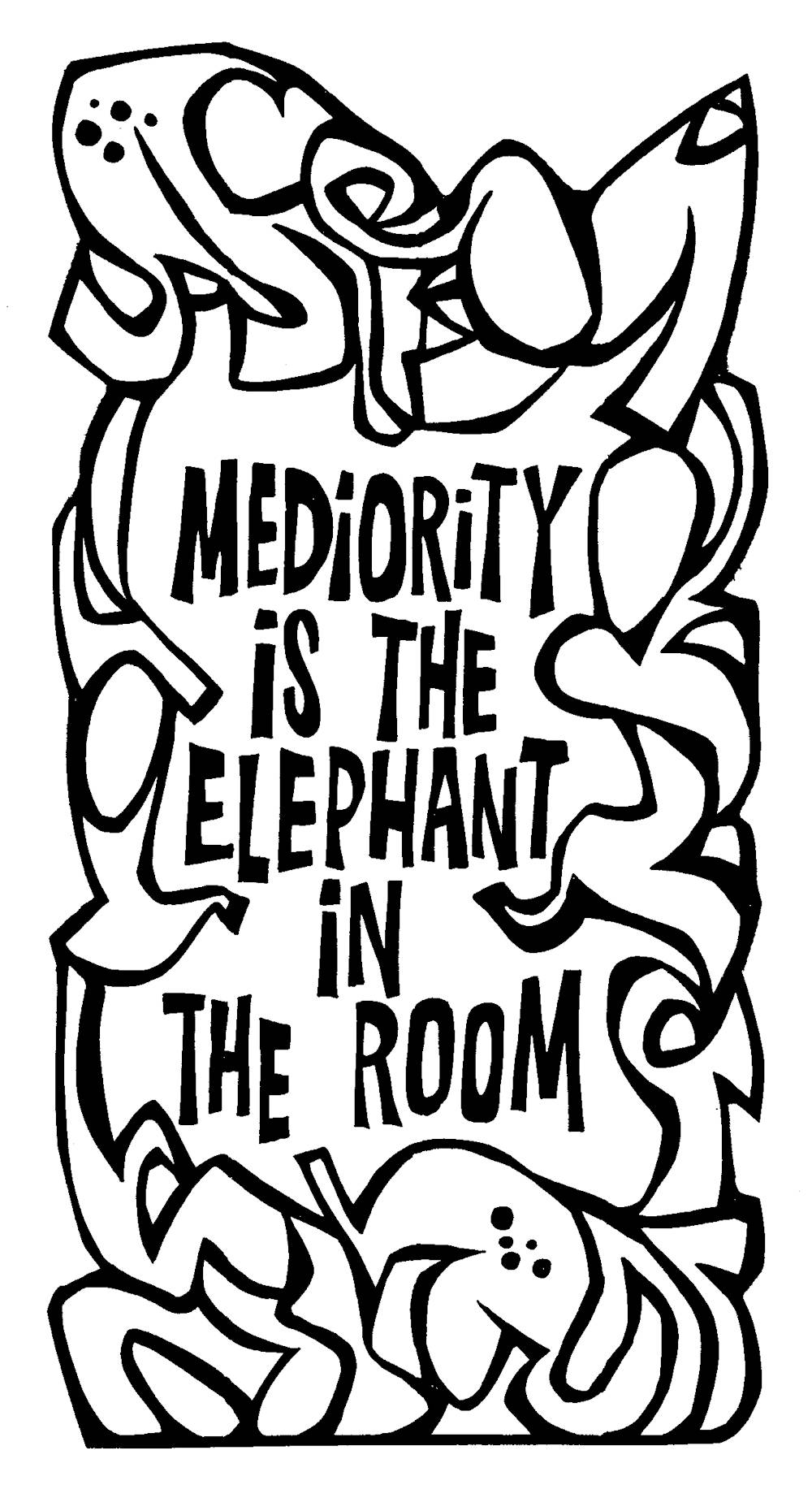 Onlangs zag ik dat Parov Stelar een liedje heeft gemaakt dat door Nespresso is gesponsord. Na wat googlen kwam ik een ander adres van Nespresso tegen dan ik tot nu toe heb gebruikt. Ik schrijf Nespresso namelijk af en toe om te vragen of ze interesse hebben om mijn Nespresso-doosjes te exposeren of er iets anders mee te doen. Daar is nooit op gereageerd. Maar nu ga ik wat brieven aan dit nieuwe adres in Wenen sturen. Wordt vervolgd!
Published: 2021-04-21 09:38:38
Doordat ik andere dingen belangrijker vind staat het Nespresso-project op een laag pitje. Op een enkele uitzondering na is het ook weinig interessant wat ik op de doosjes teken. Hier is een recente greep: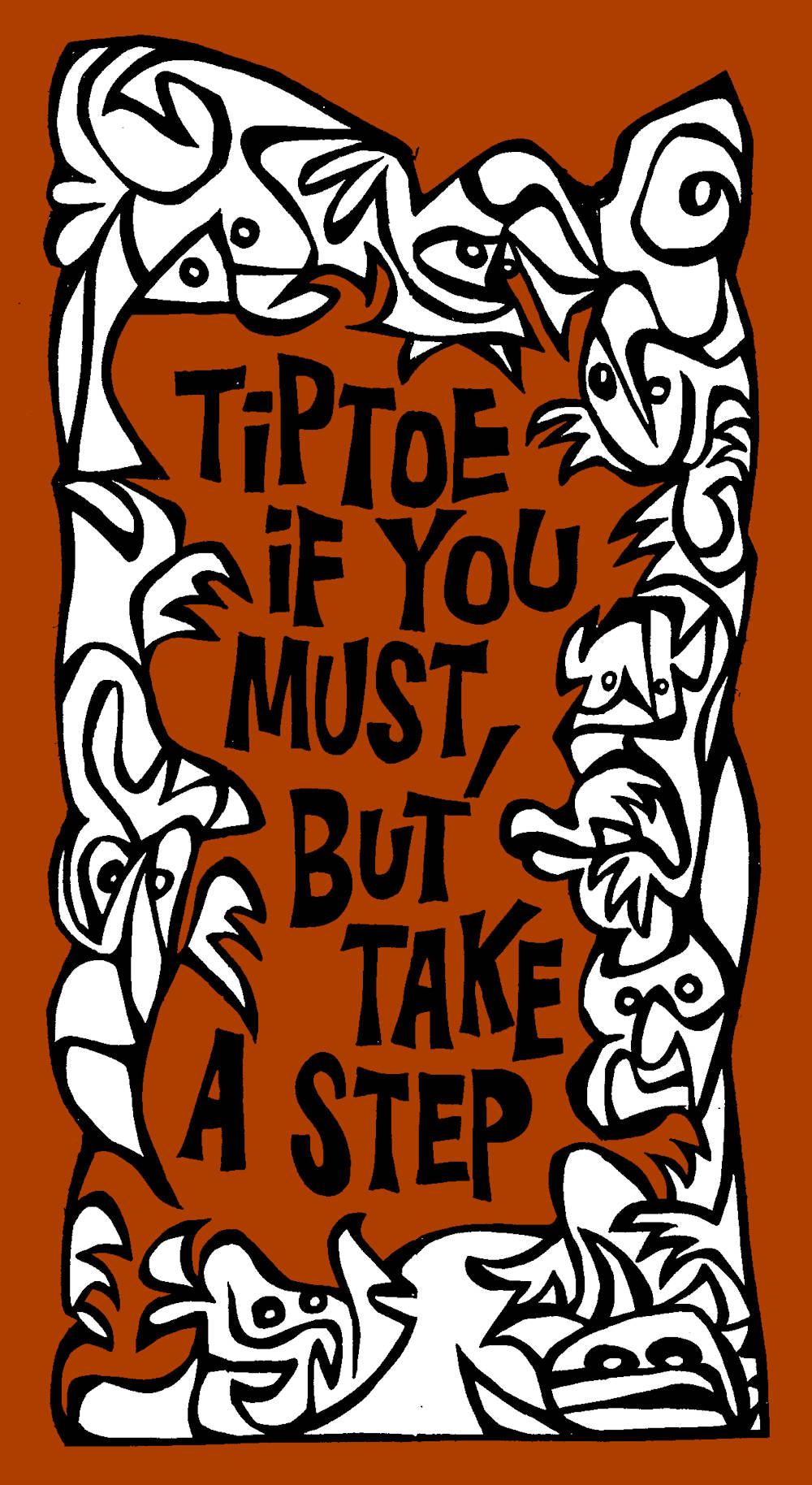 Published: 2021-04-20 16:56:03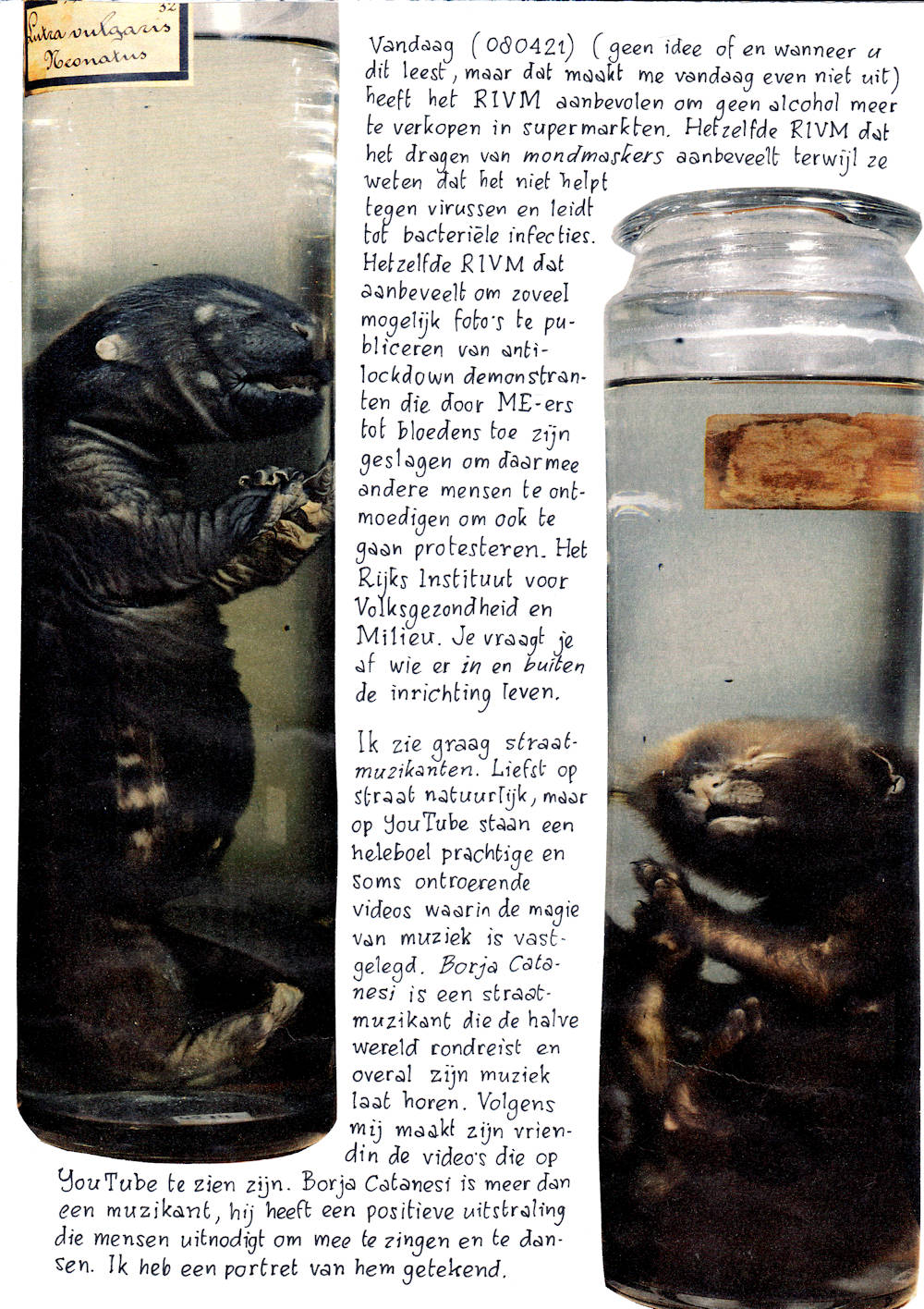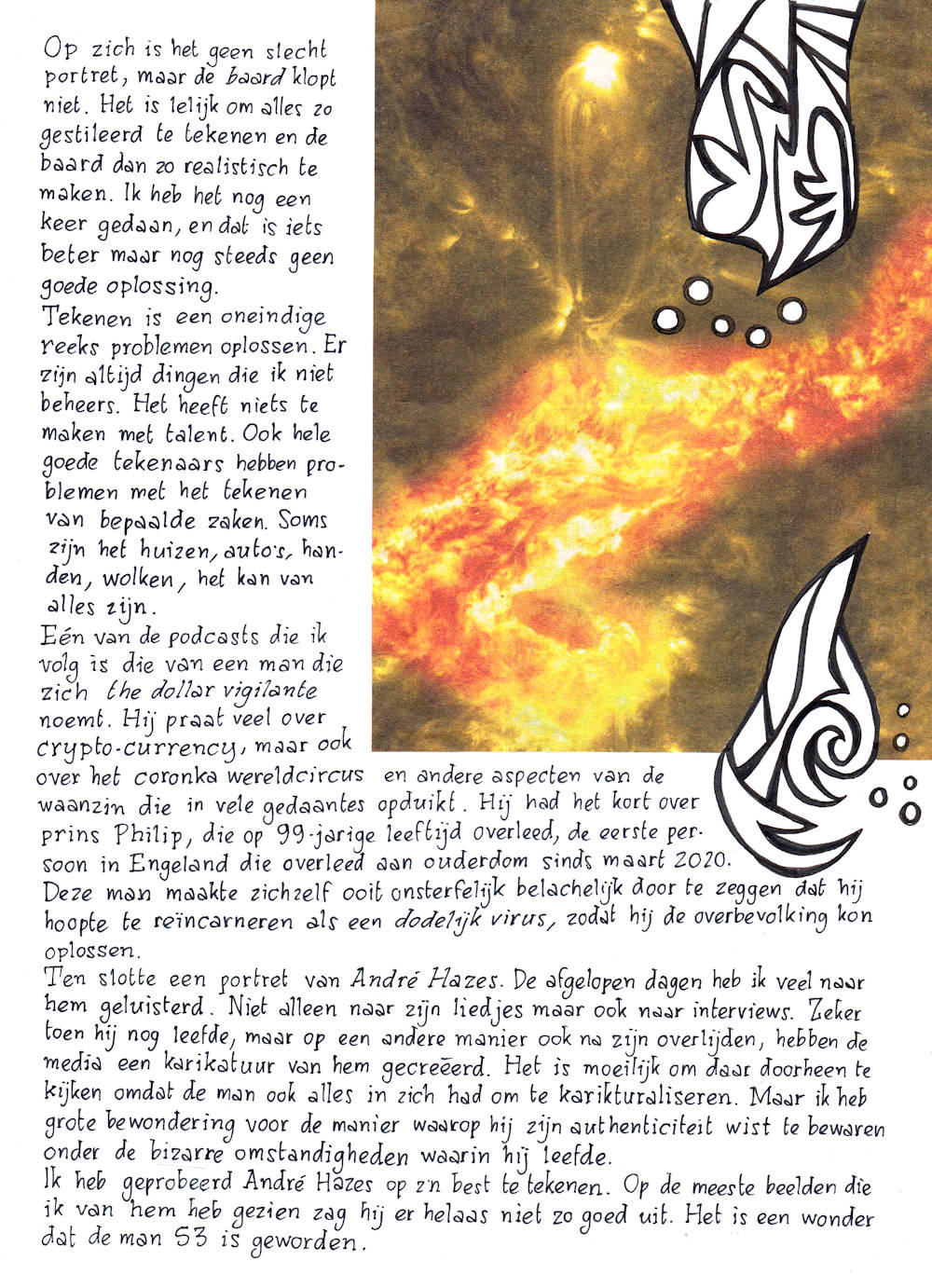 Published: 2021-04-19 12:25:09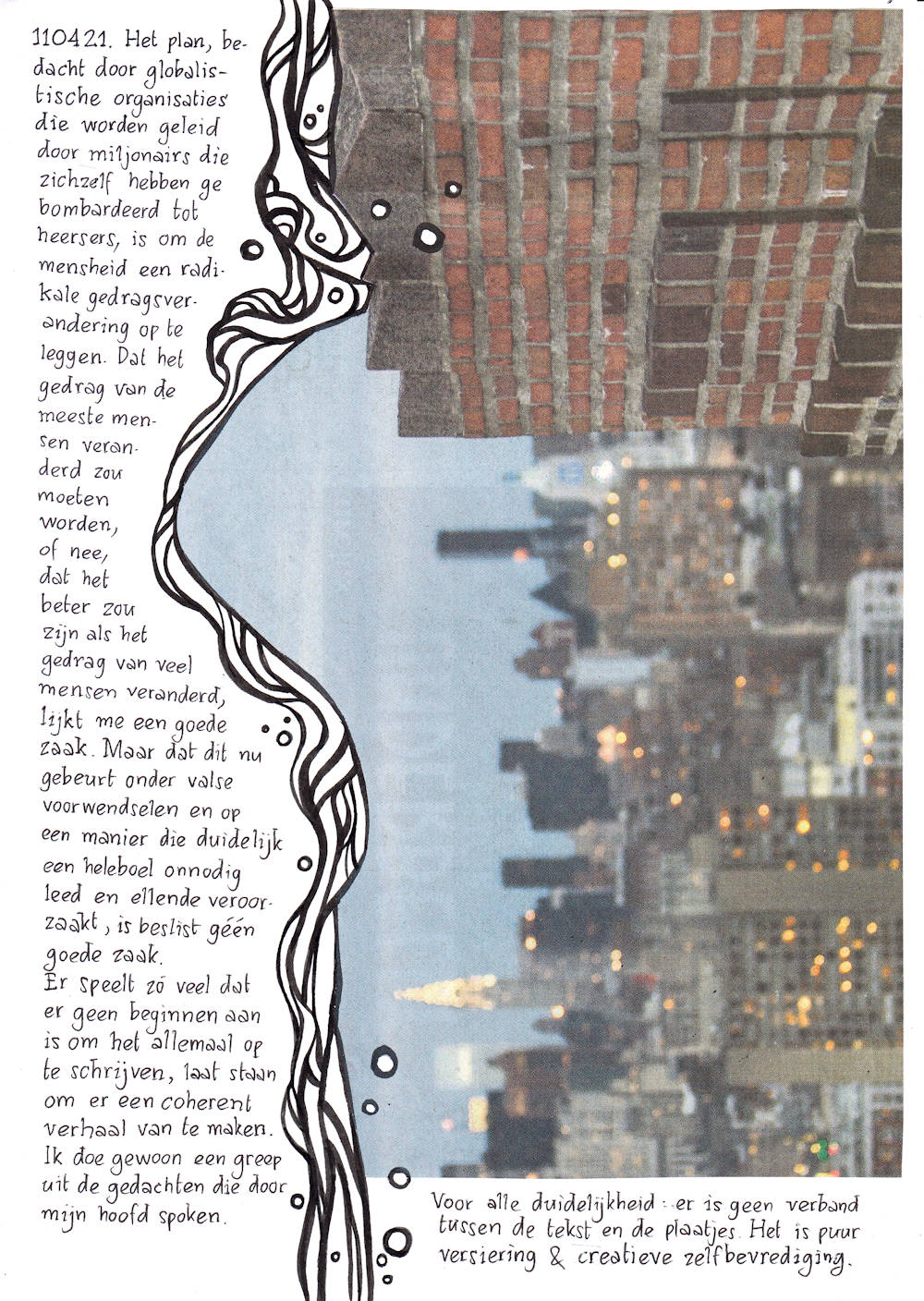 Published: 2021-04-18 11:45:05
Published: 2021-04-17 09:17:24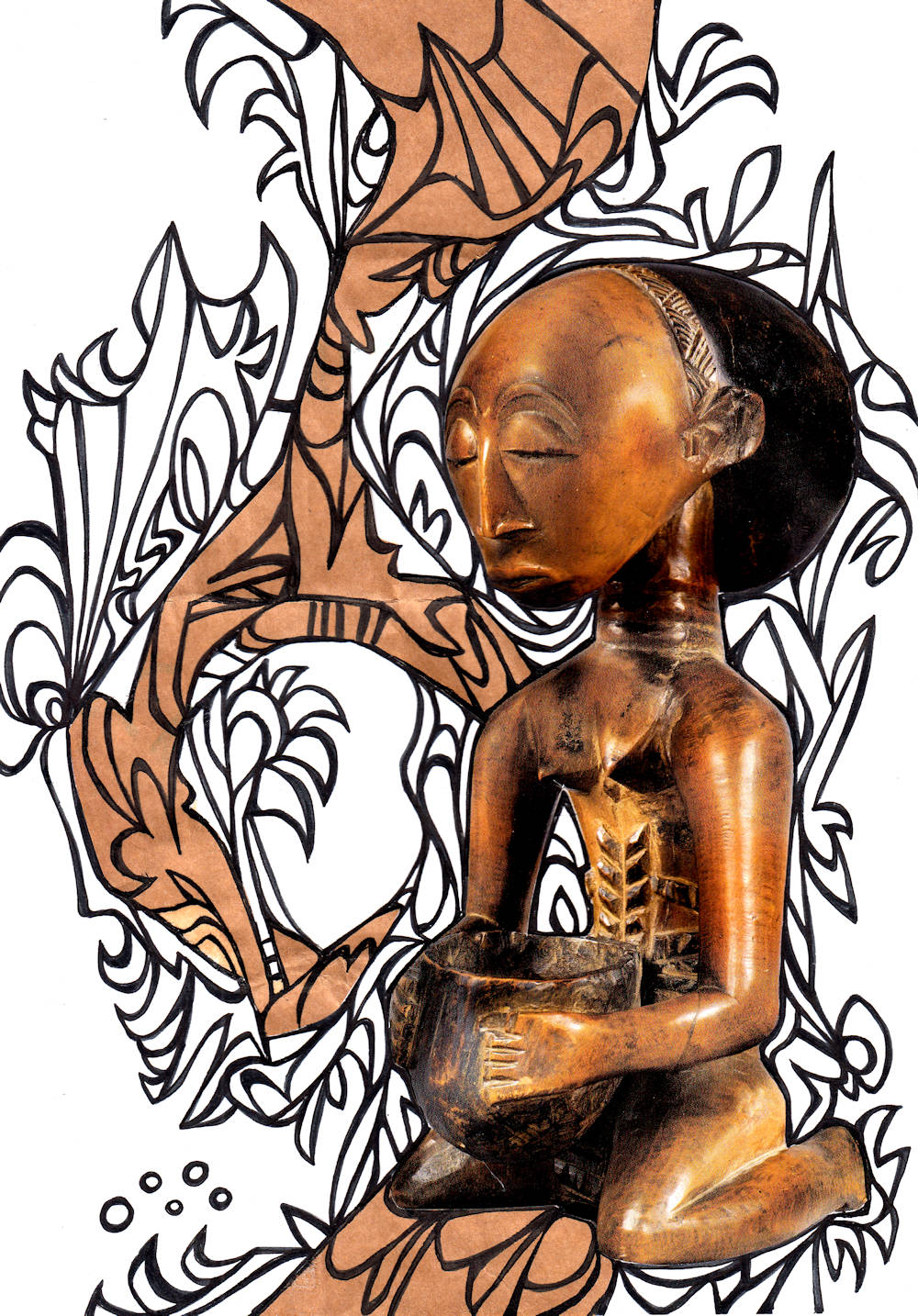 Published: 2021-04-16 08:57:30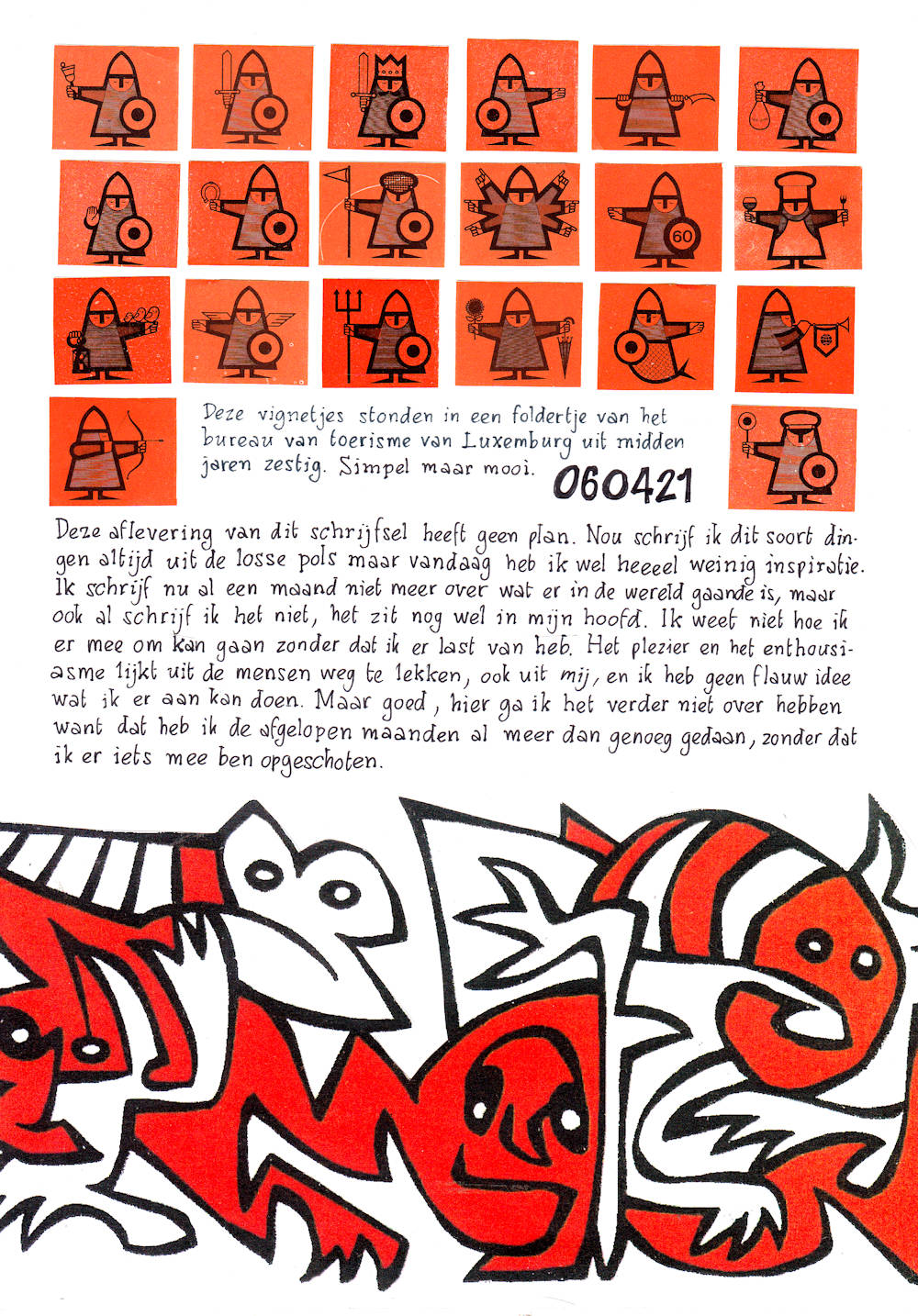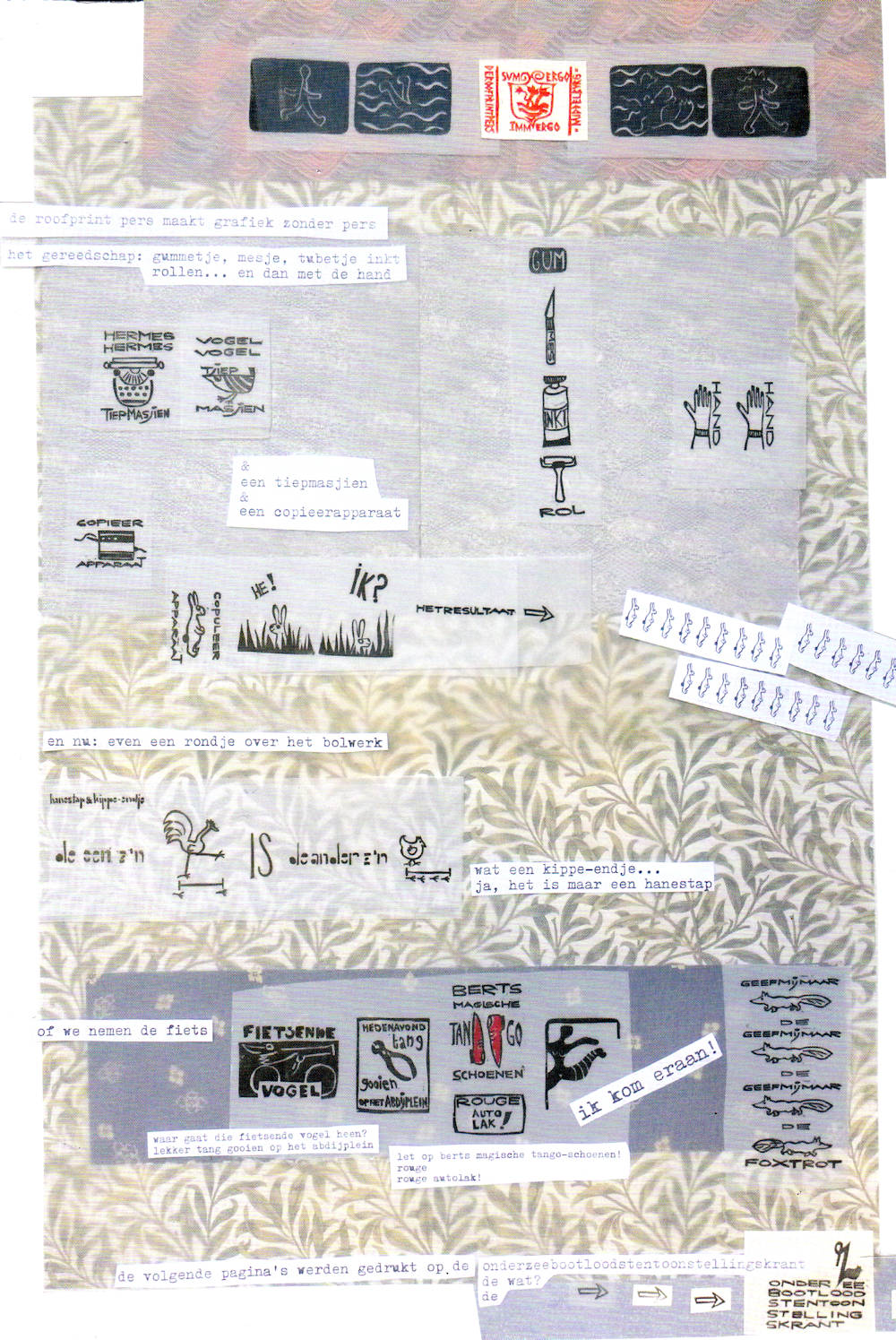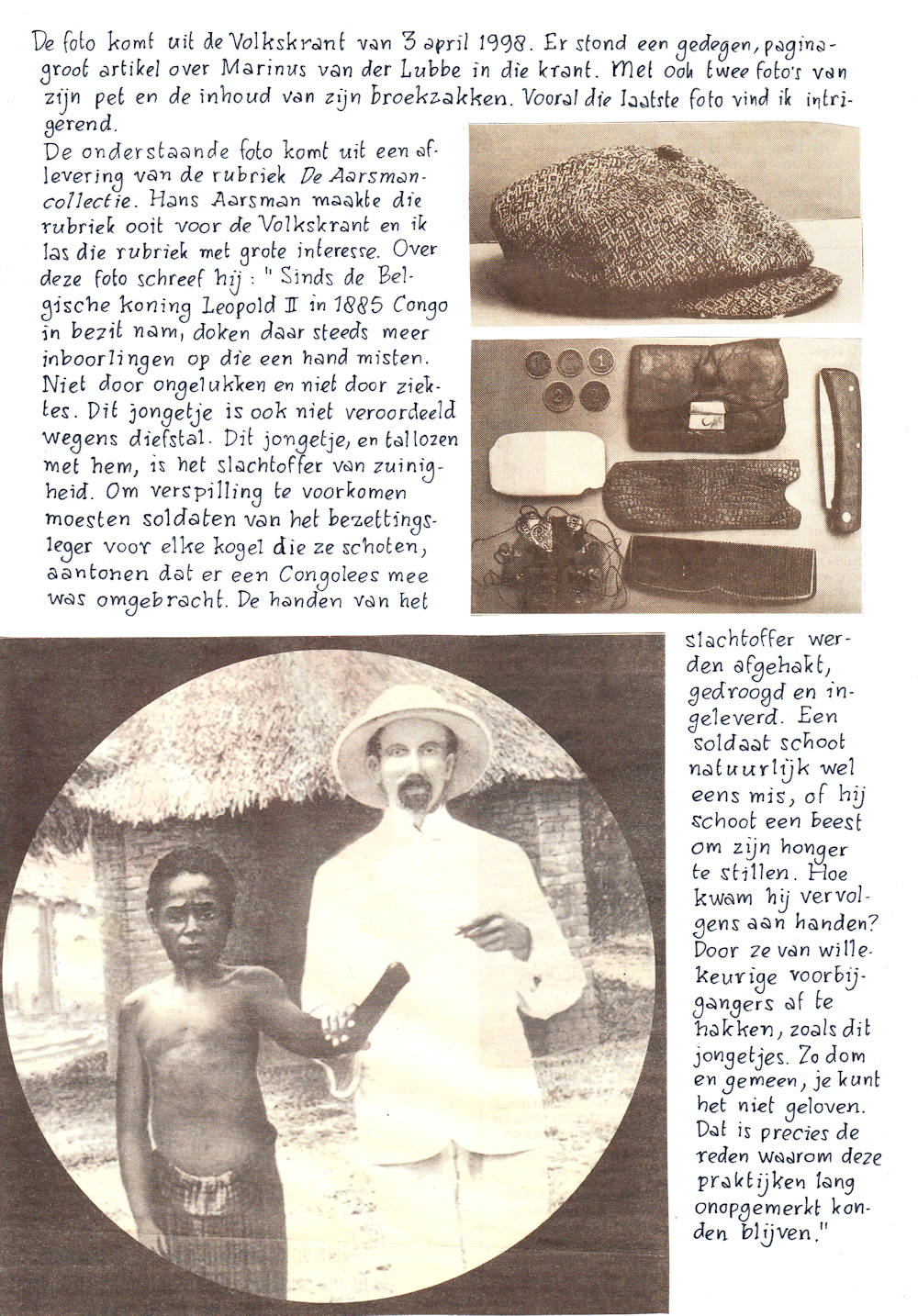 Published: 2021-04-15 09:33:02
Gabi gaf me een schetsboek. Ze had een afspraak bij de Action gemaakt om daar twintig minuten inkopen te kunnen doen. En nu heb ik een schetsboek met 50 vellen A3 papier dat bedoeld is om op te aquarelleren. Dat kan ik niet, ik teken liever met een pen. Dat is lastig op dit papier, maar geen excuus. Dat wordt hard werken de komende tijd.
En als extraatje voor vandaag: hier vindt u een interessante documentaire.
Published: 2021-04-14 15:30:58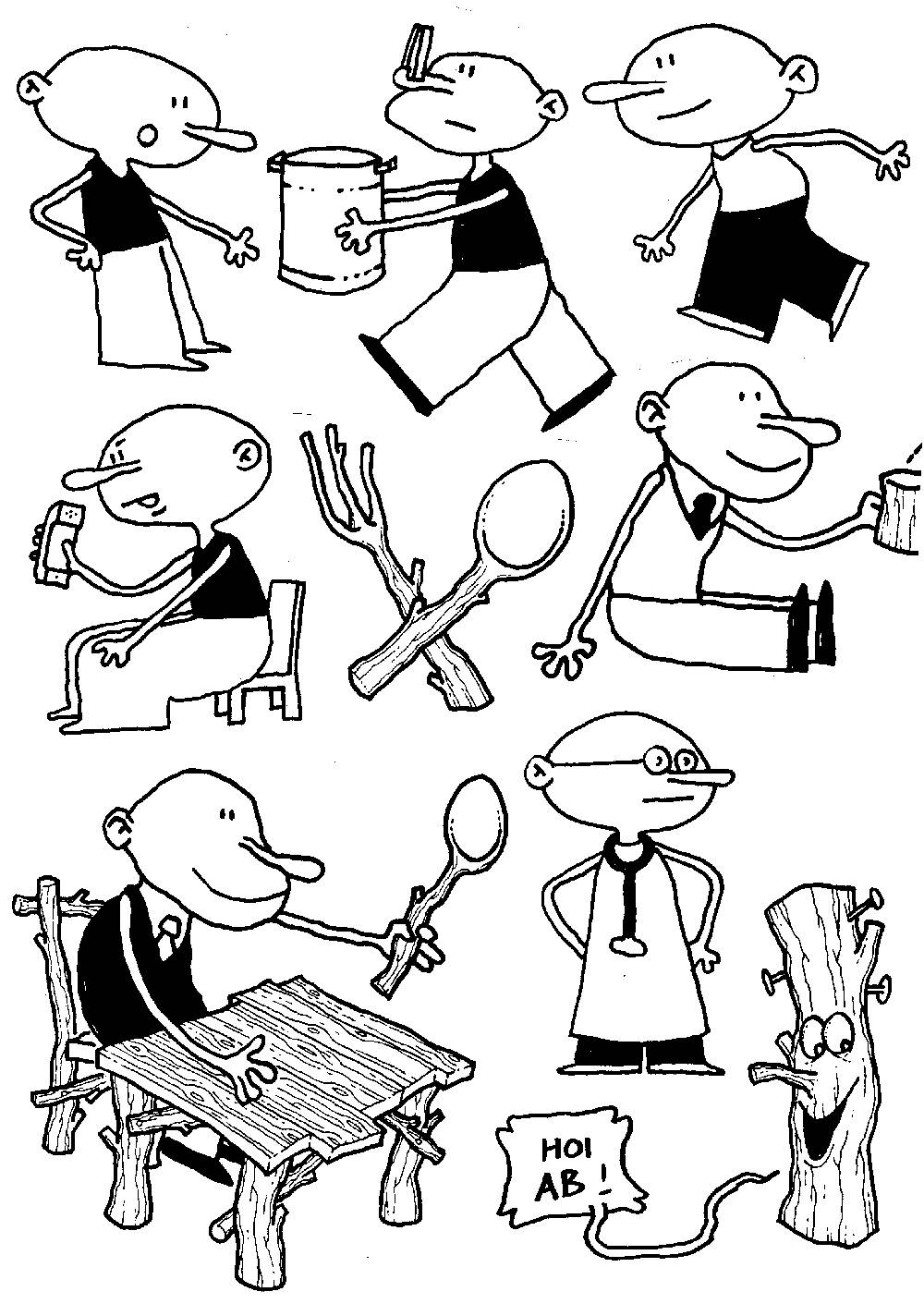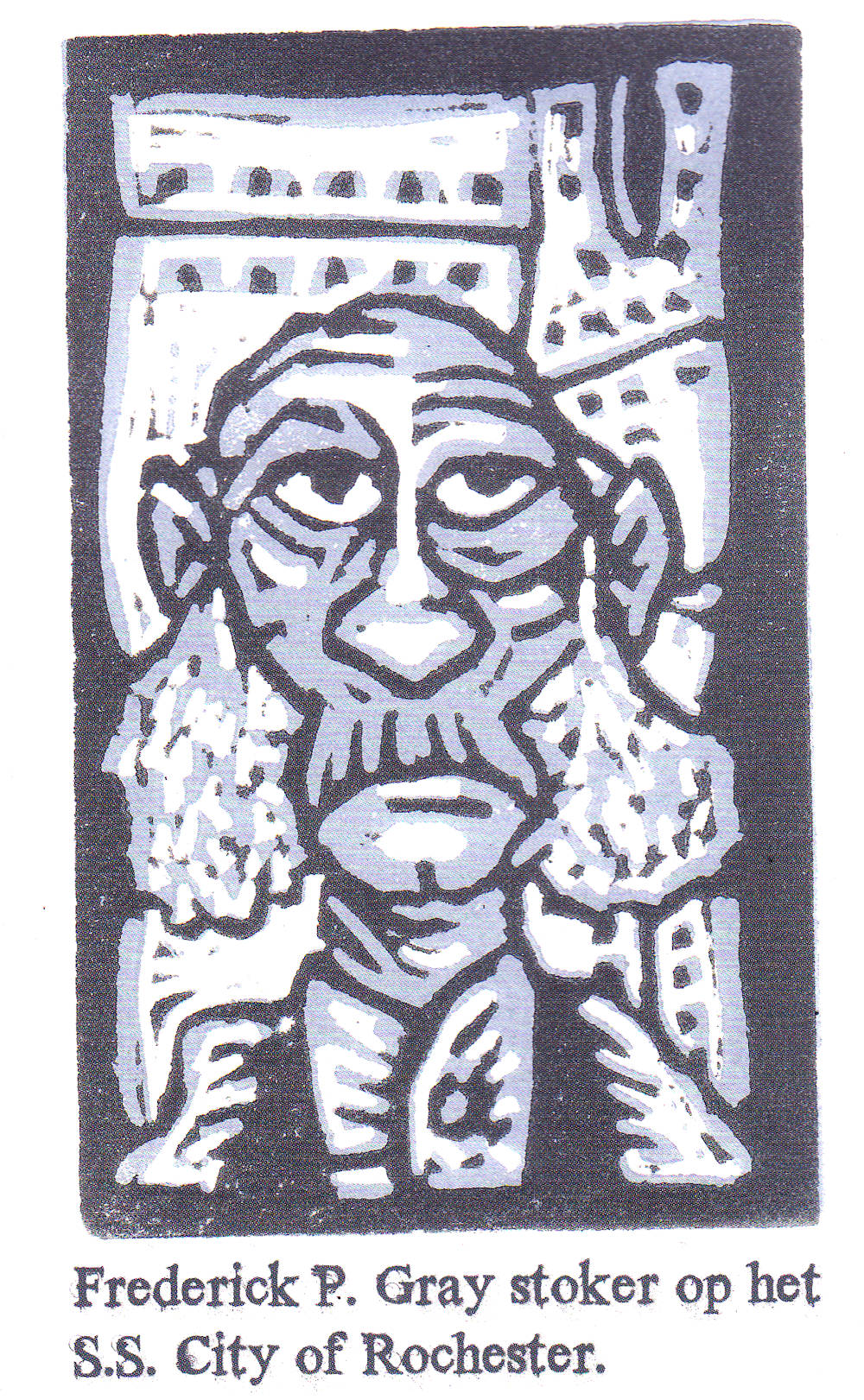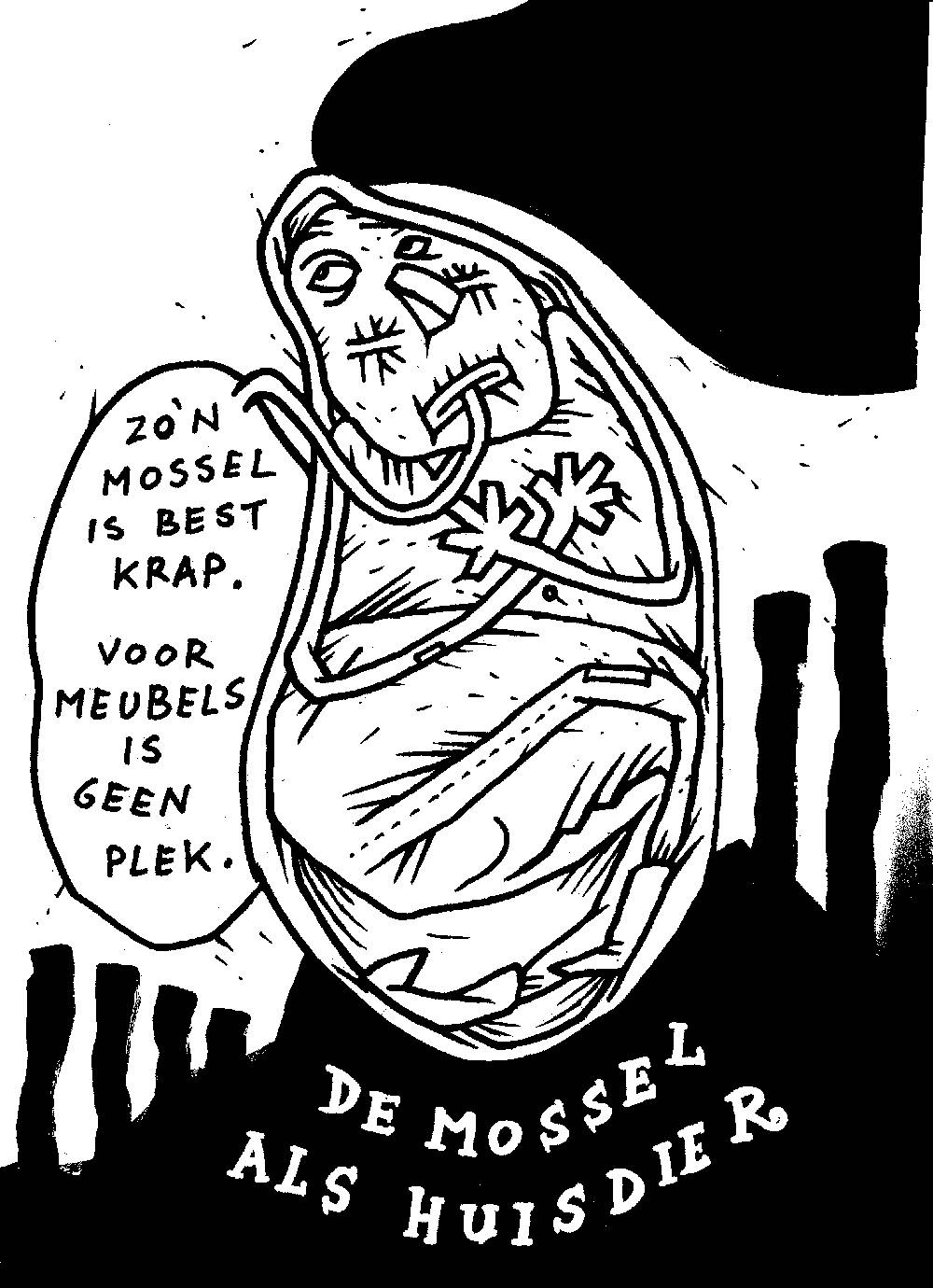 Published: 2021-04-13 13:17:29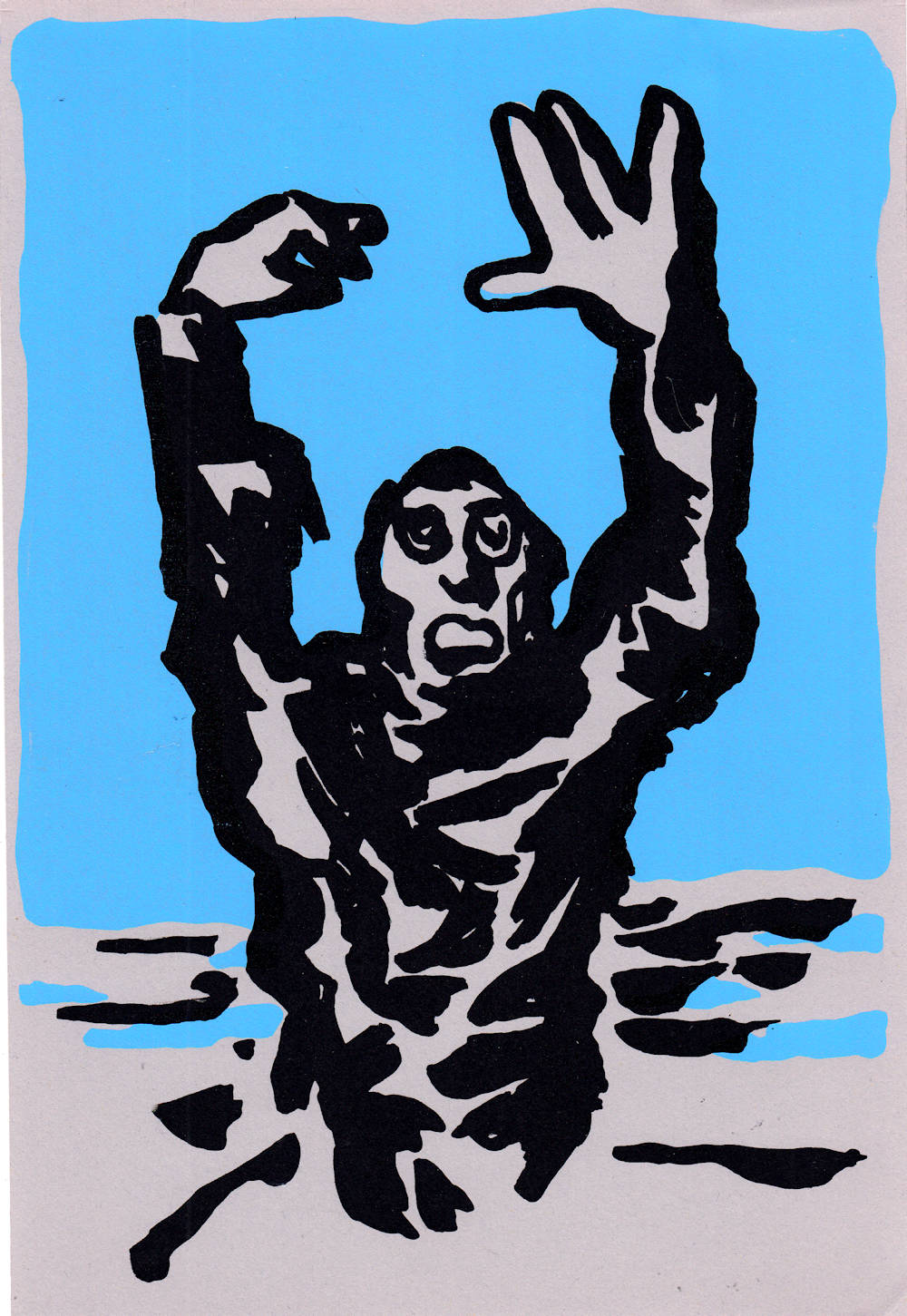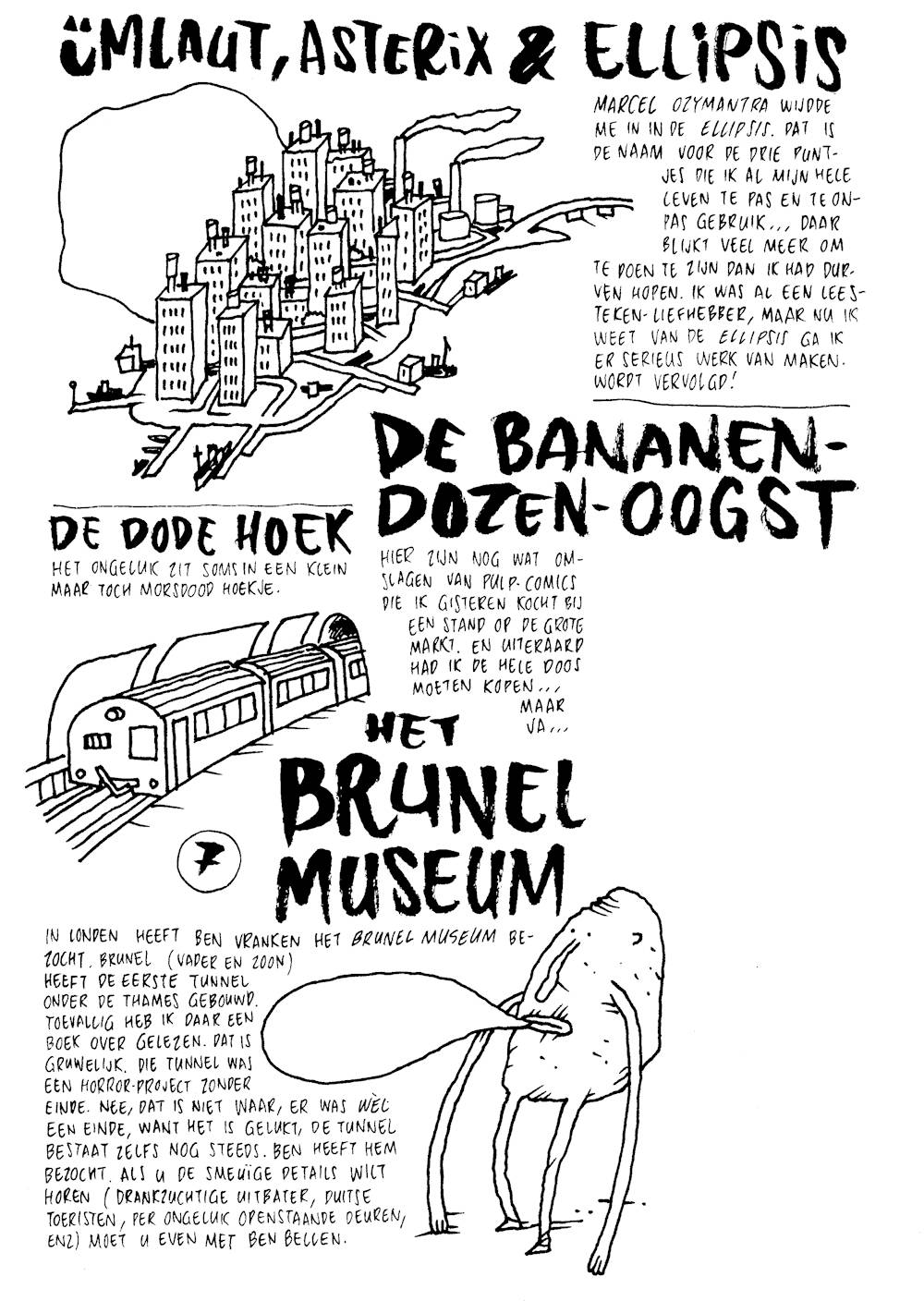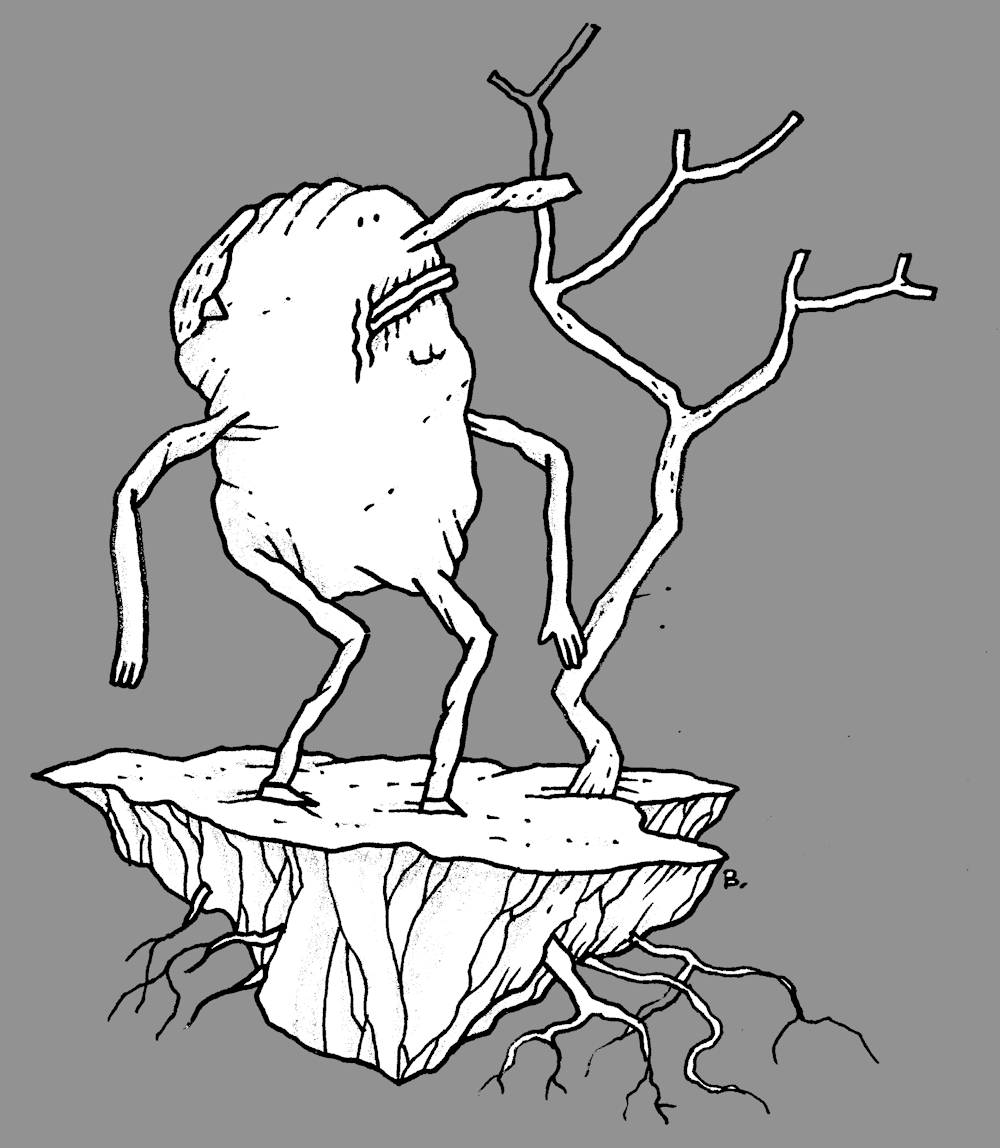 Published: 2021-04-12 11:53:13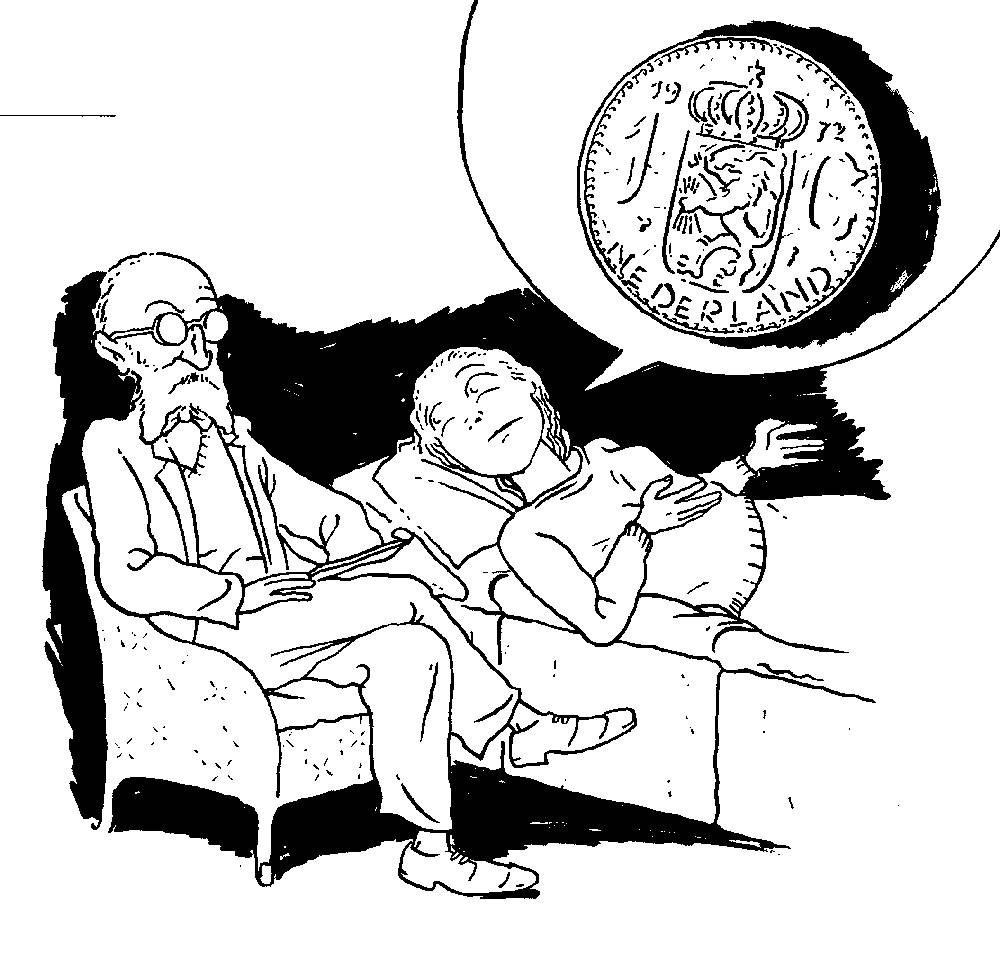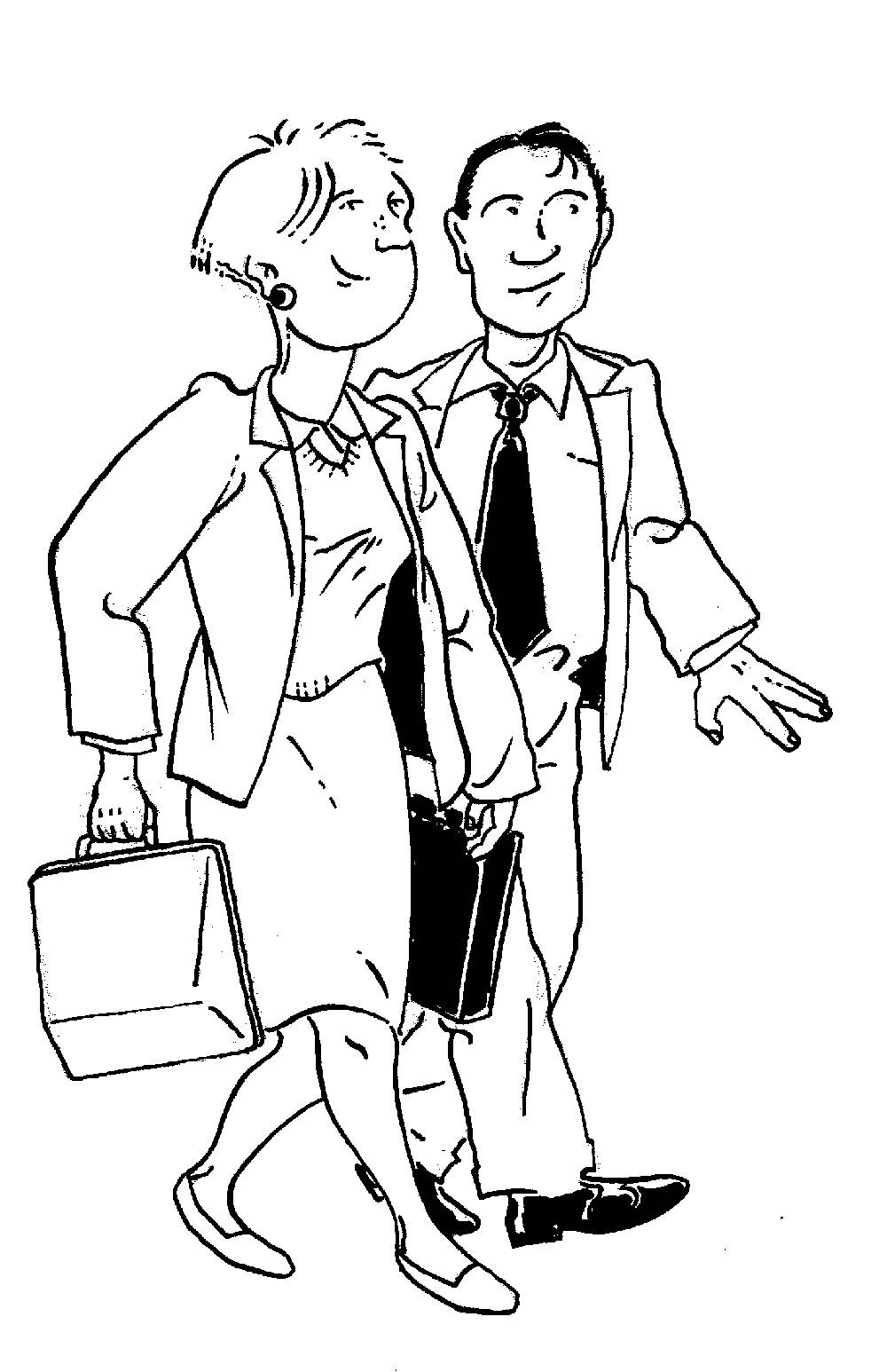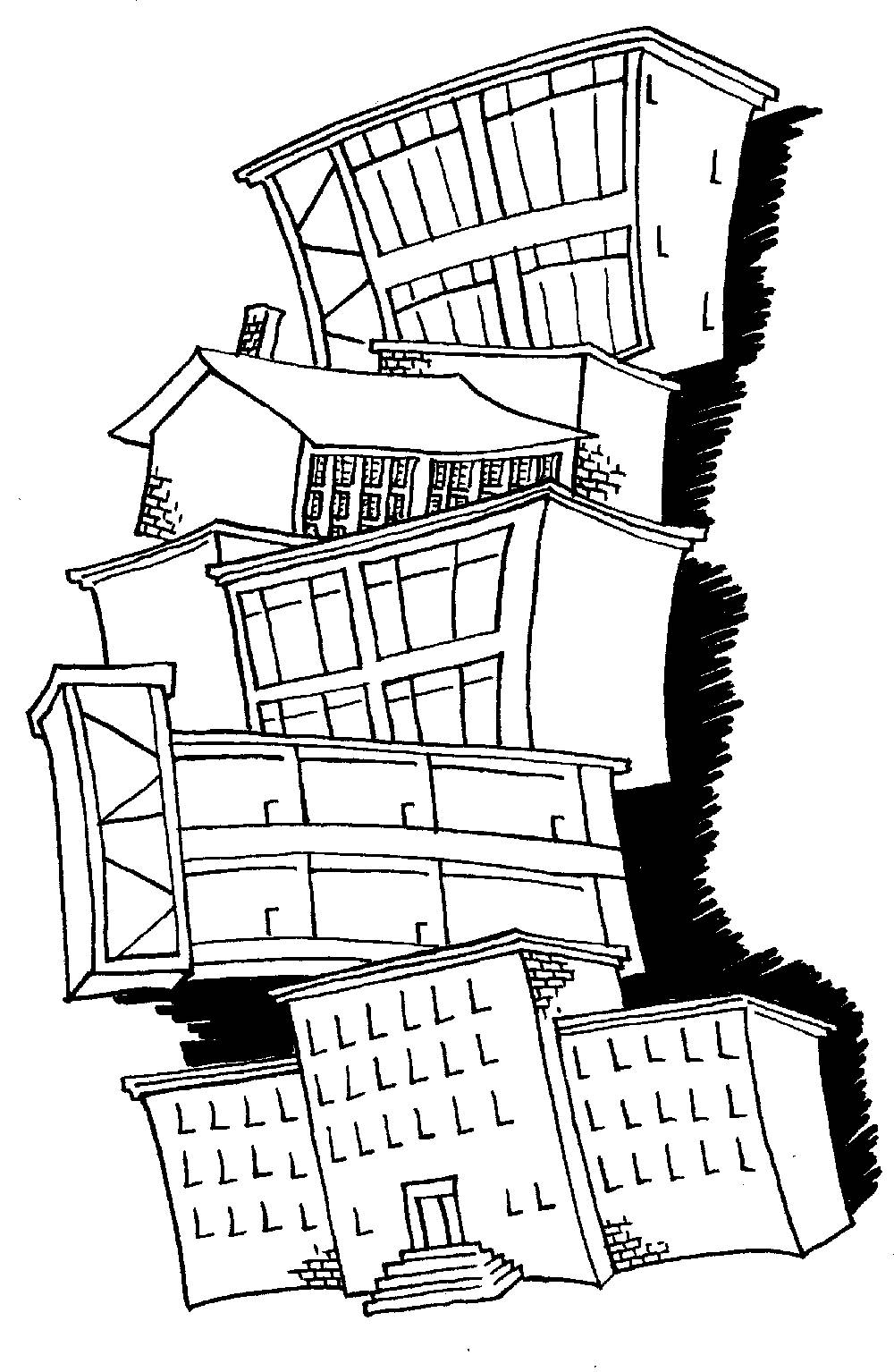 Published: 2021-04-11 10:21:44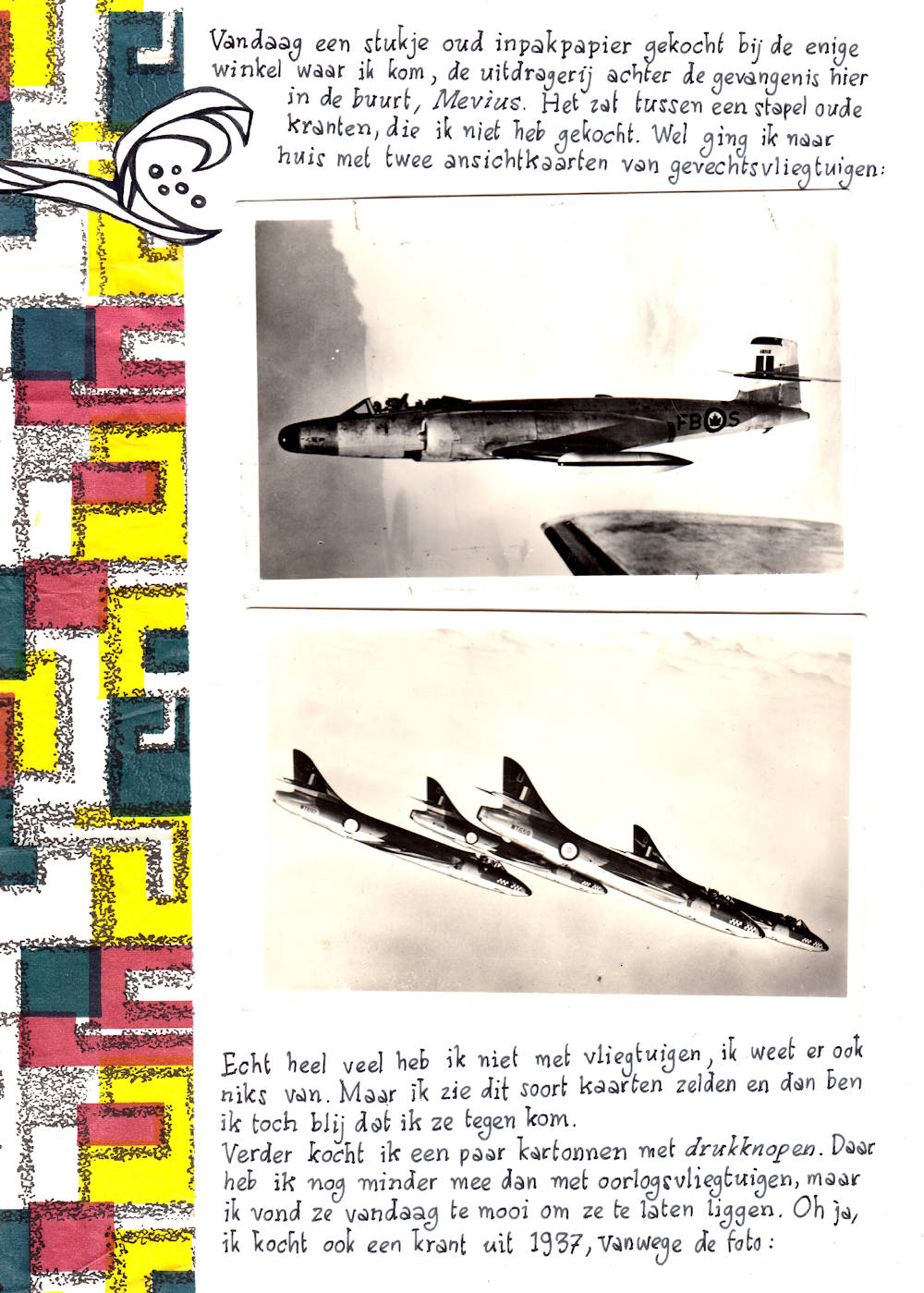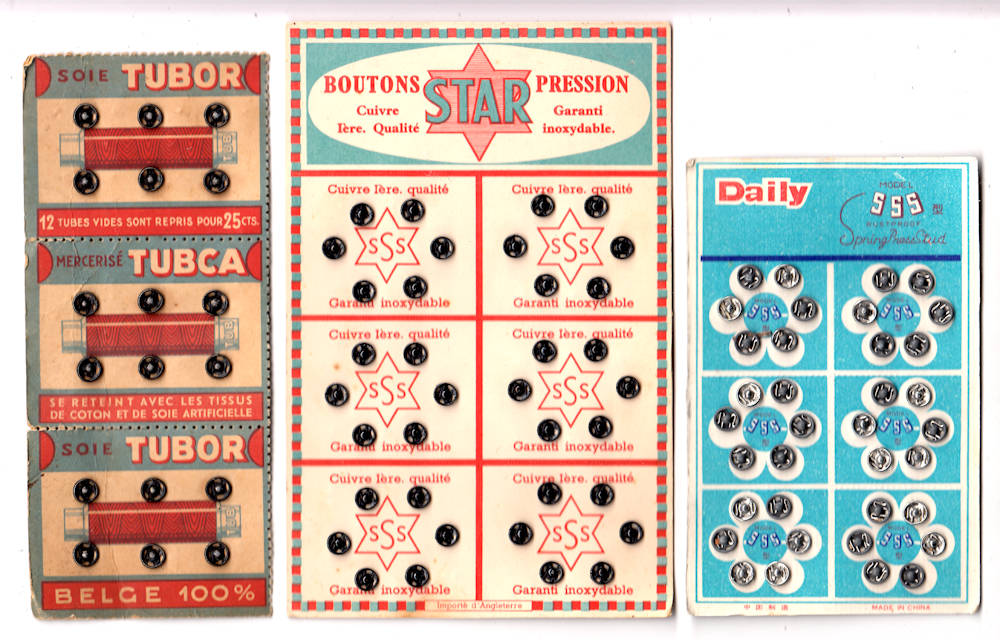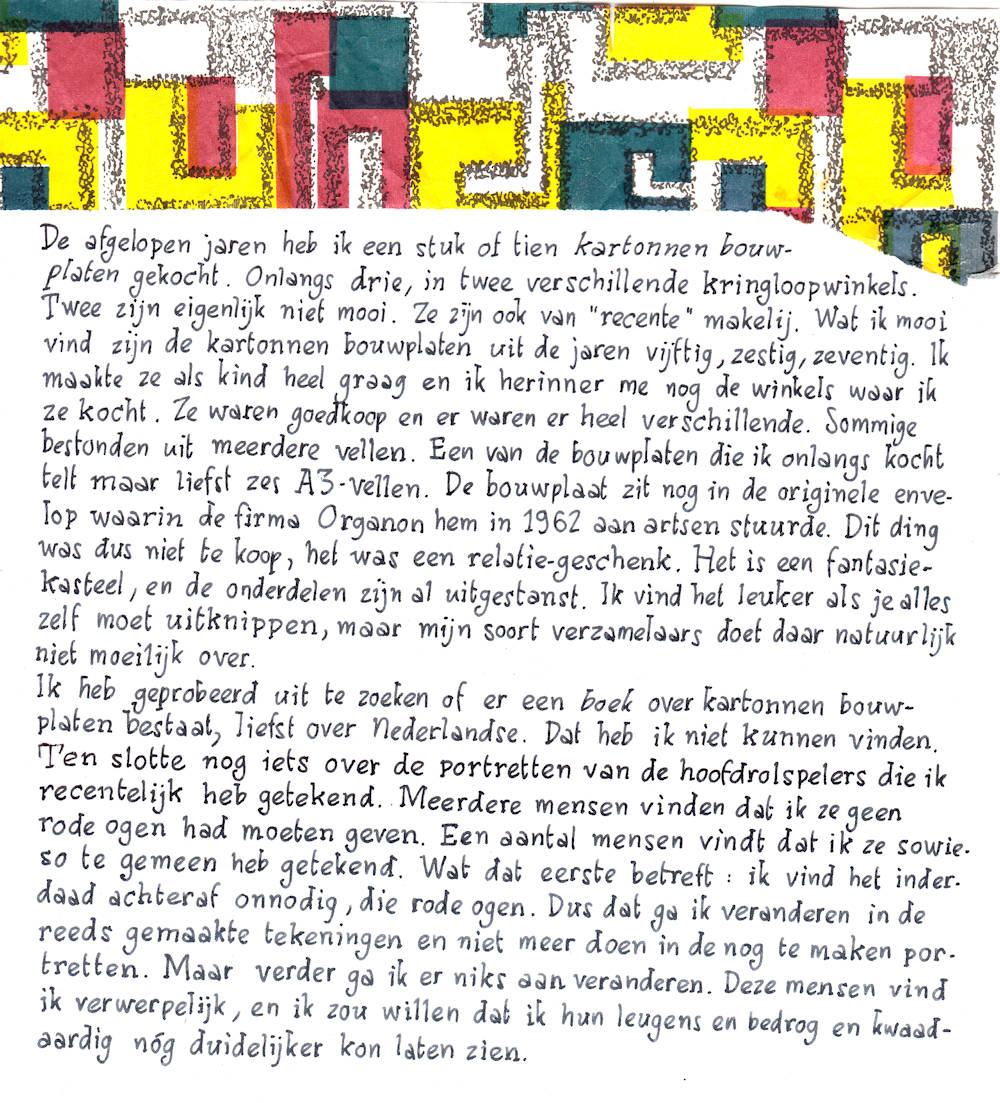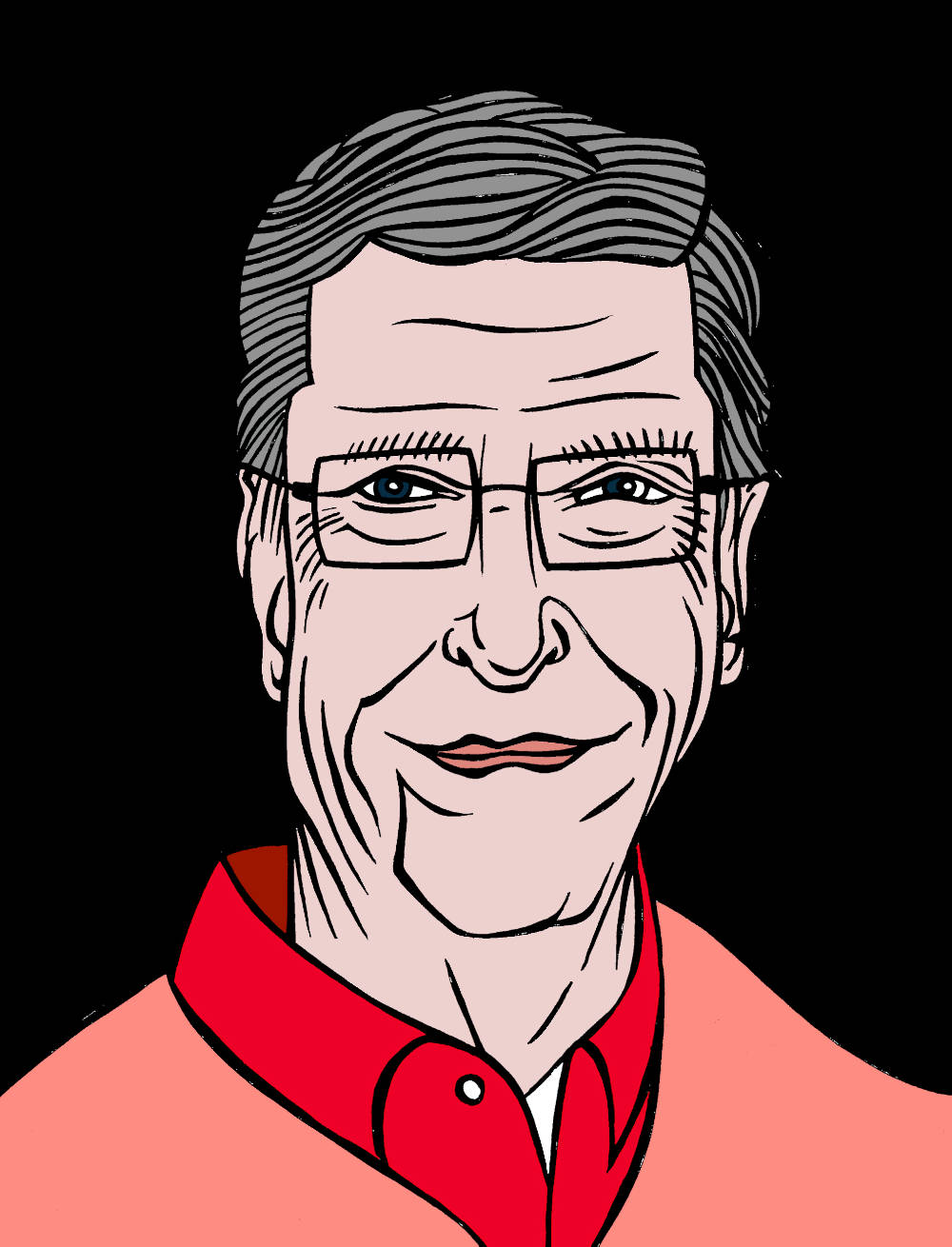 Published: 2021-04-09 20:34:36
Een paar weken geleden heb ik mijn schetsboek in de trein laten liggen. Tegenwoordig teken ik bijna uitsluitend in mijn dummie als ik in de trein zit, en dat is niet vaak meer tegenwoordig. Een paar dagen later word ik gebeld door een jongedame die het schetsboek had gevonden. Ik had mijn telefoonummer in het ding geschreven!
Inmiddels heb ik het schetsboek weer terug en vorige week heb ik tijdens een treinreis naar Zwolle de laatste paar bladzijdes volgetekend. Ik heb de tekeningen thuis uitgewerkt en ingekleurd: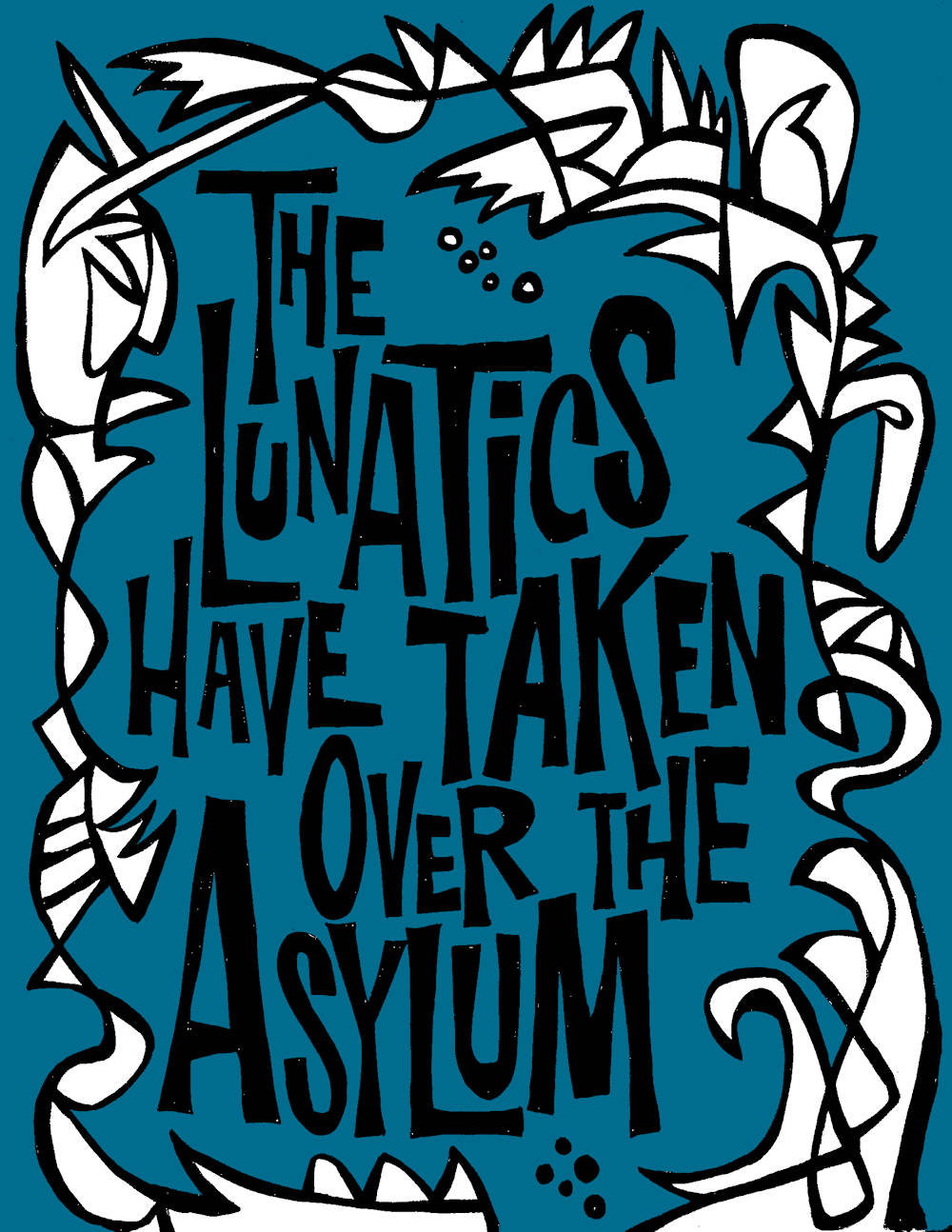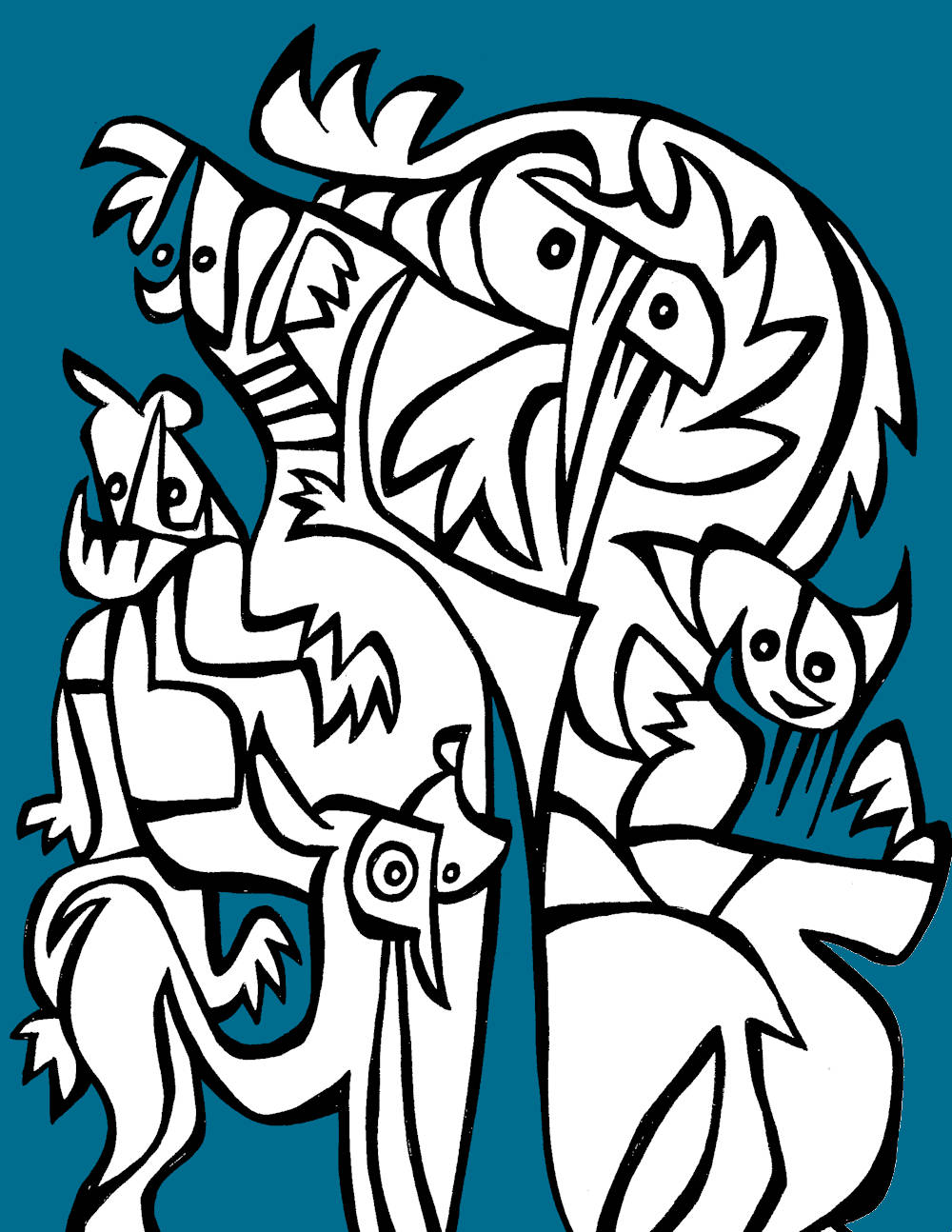 De laatste tekening is de enige die de moeite waard was. Als ik altijd zulke tekeningen zou kunnen maken zou ik er mijn beroep van maken:
Published: 2021-04-08 18:09:17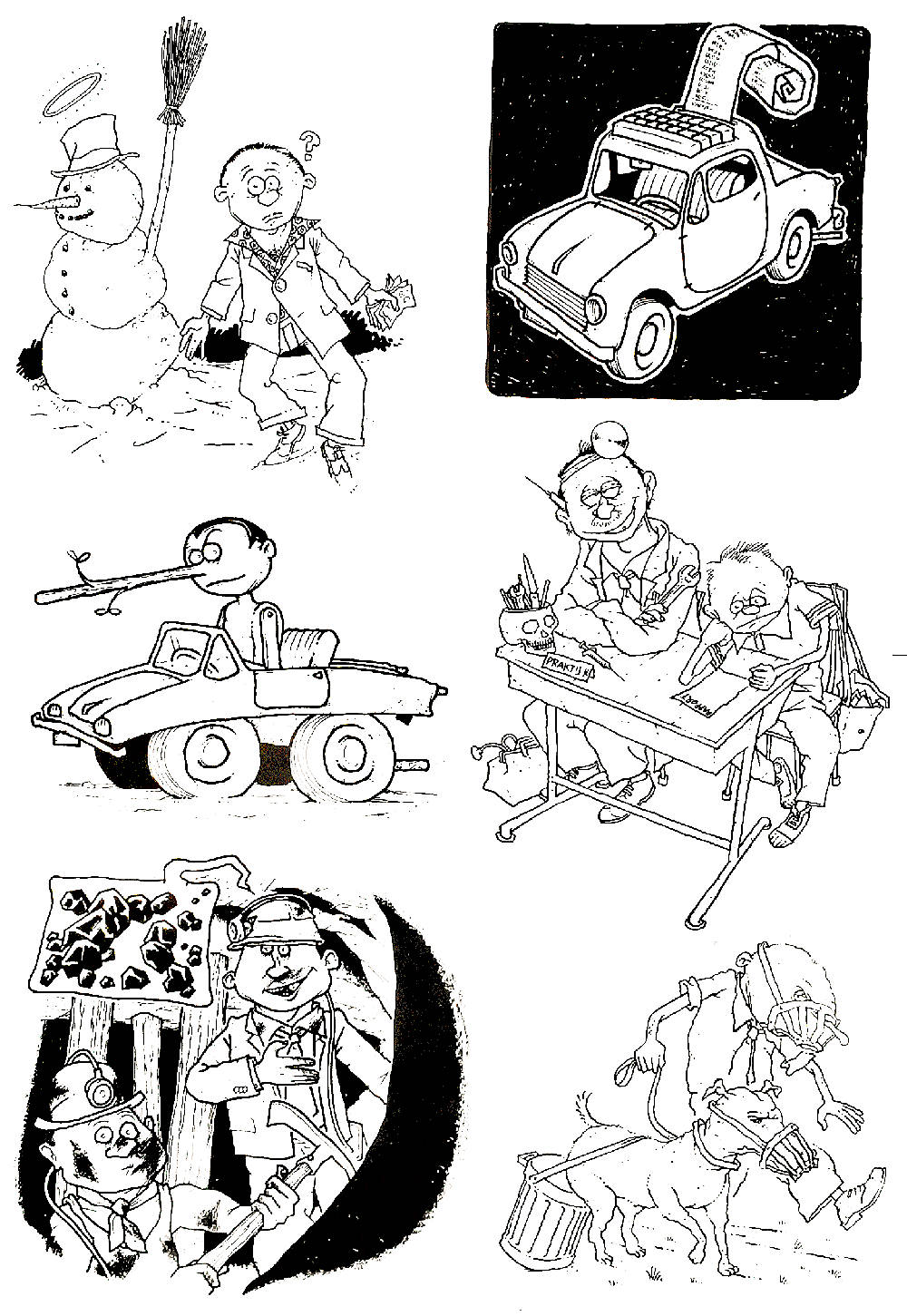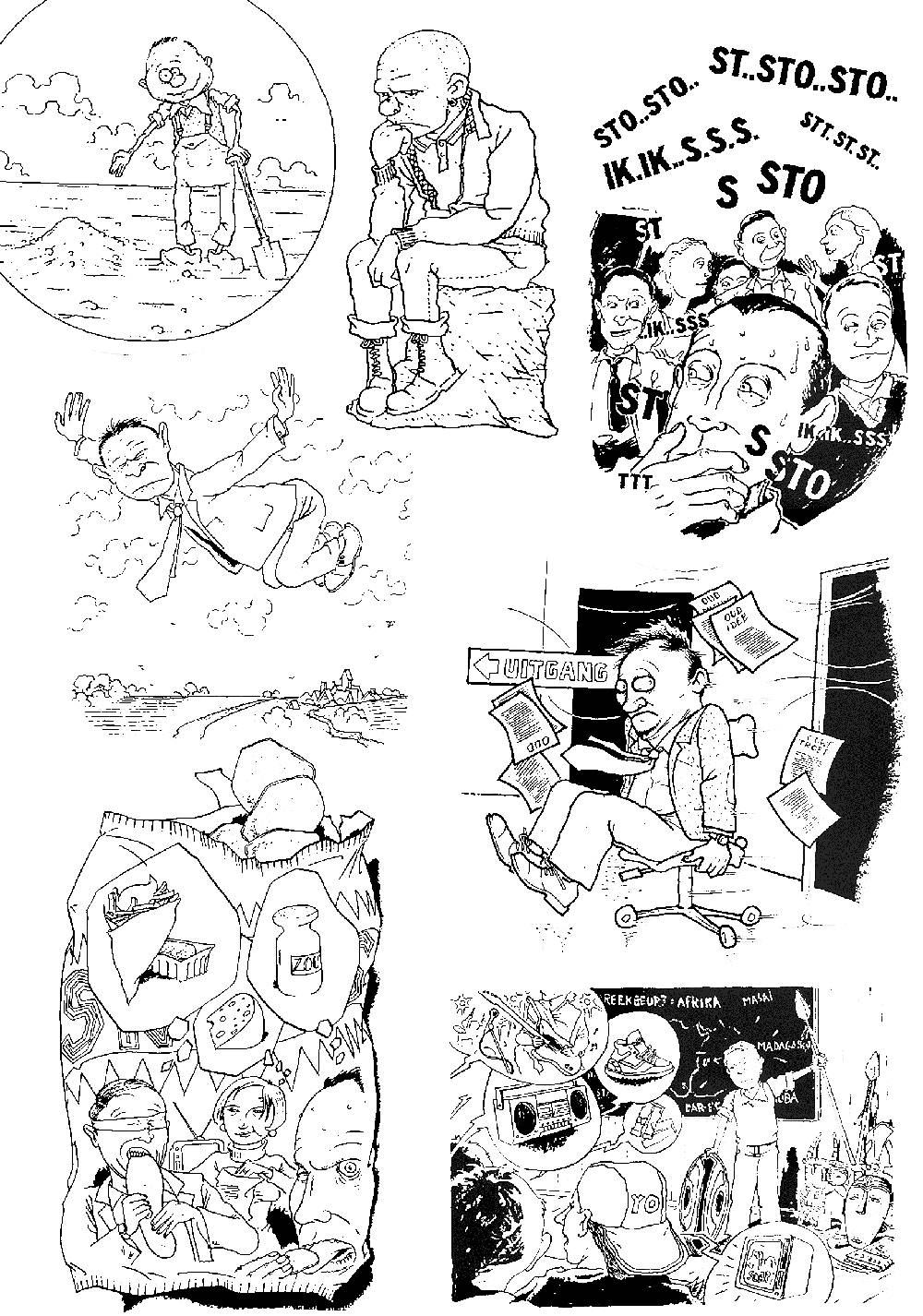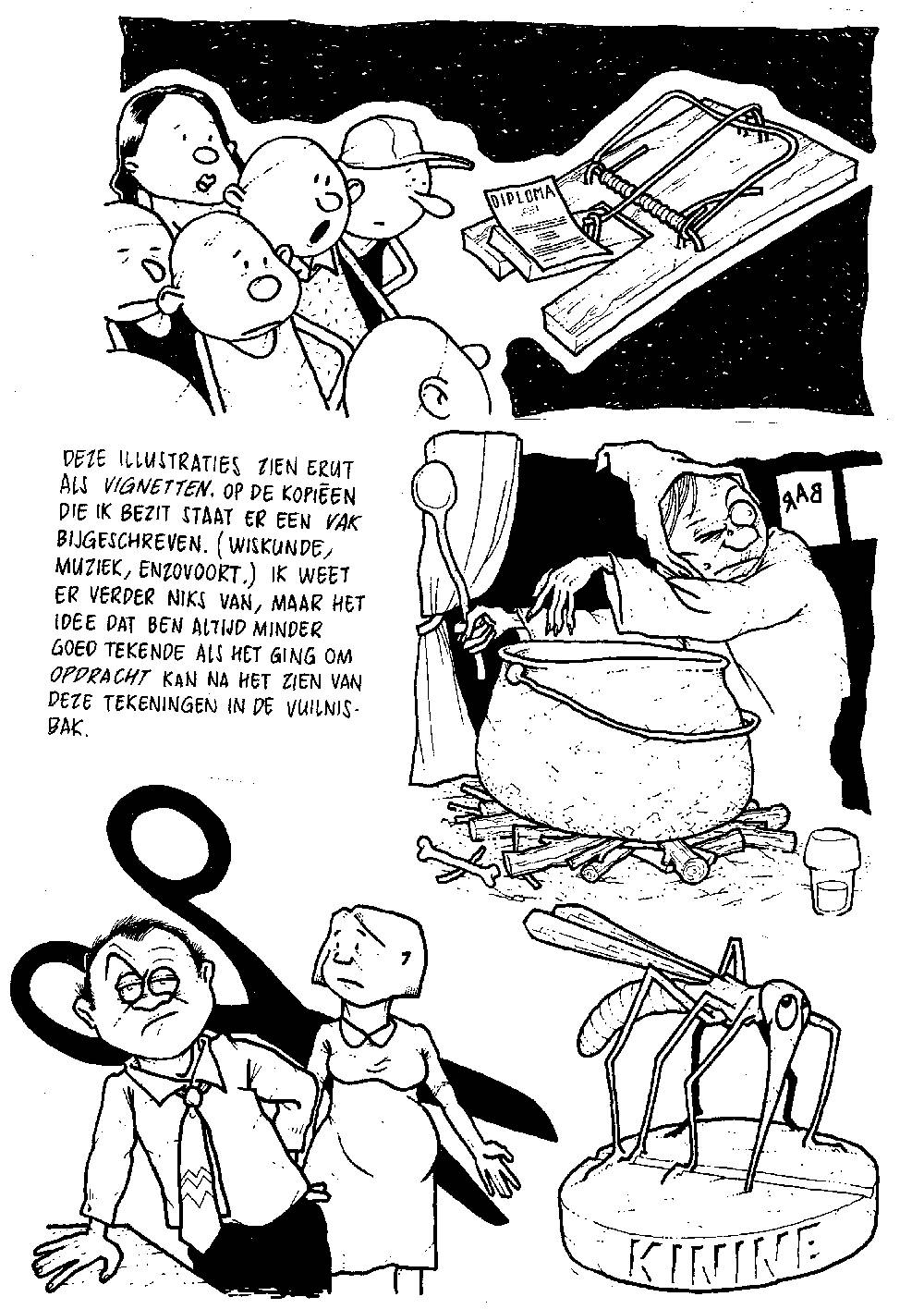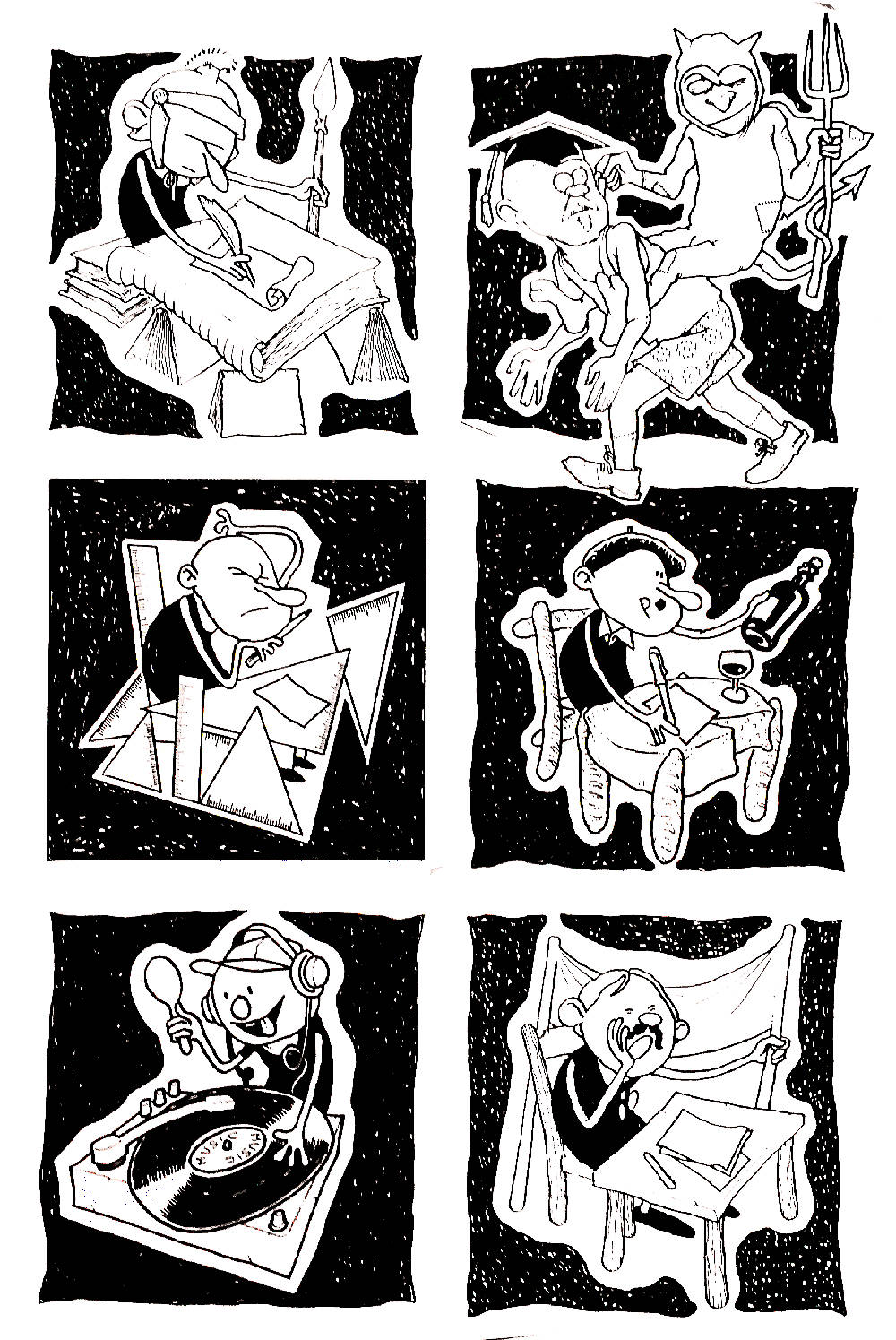 Published: 2021-04-08 17:59:28