Kaarten
Tuesday, 8 June 2021
Vandaag fietste ik langs het Waterlooplein. Sinds een paar weken is de rommelmarkt daar weer terug. dat wil zeggen, er staan een stuk of zeven verkopers achter de Stopera. Maar alles is beter dan niks en ook vandaag vond ik een paar fraaie dingen. Waaronder twee lenticulaire kaarten:
3D-kaarten laten zich niet makkelijk scannen of fotograferen, maar ik heb mijn best gedaan;
Dit is een Mutoscope-kaart:
In de jaren 40 kon je dit soort pin up-kaarten uit automaten trekken. Er zijn er heel veel. Ik had er minsten honderd kunnen kopen maar dat was helaas wat te prijzig.
Dit was wat mij betreft de mooiste kaart van vandaag: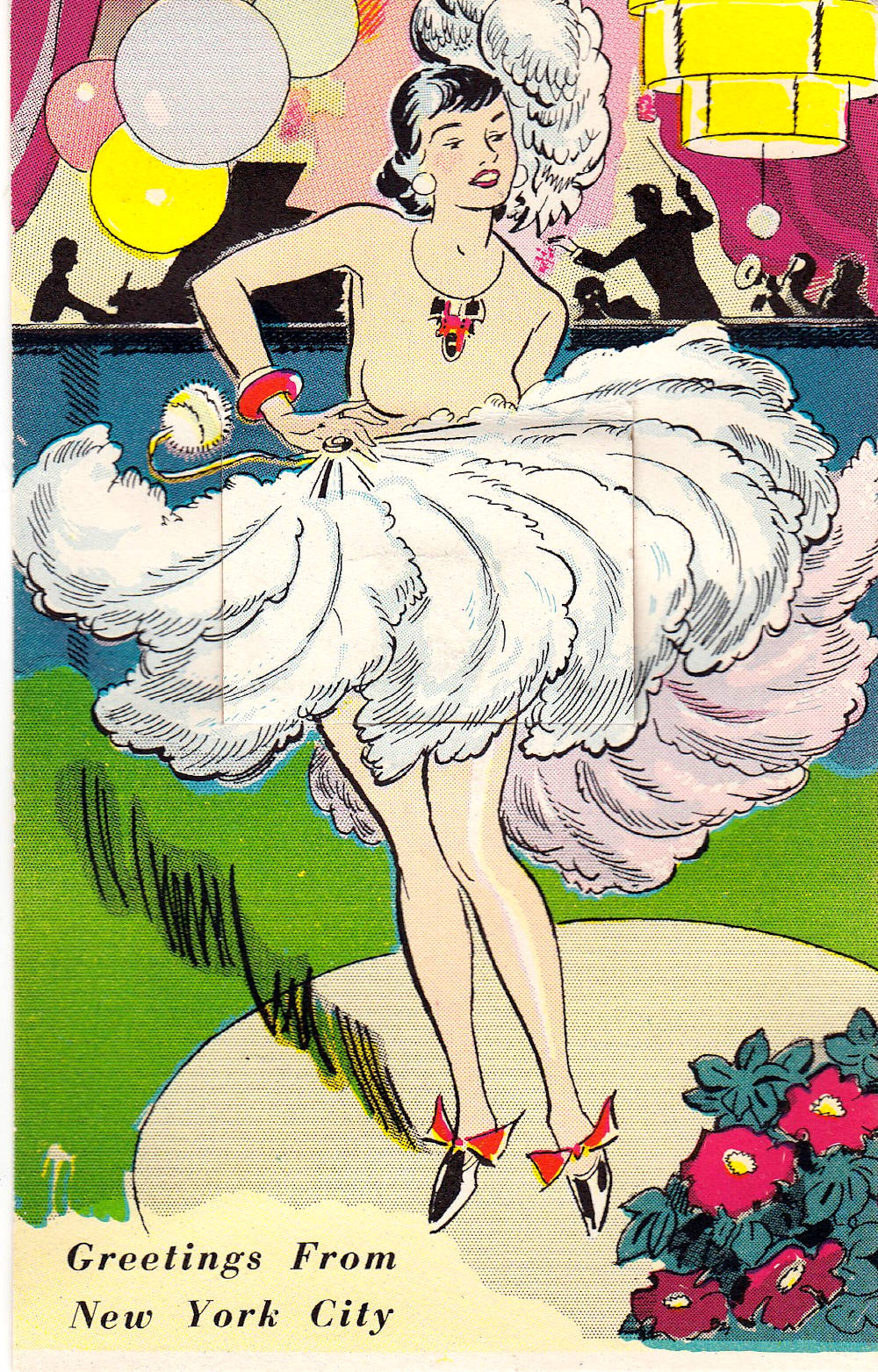 Als je het jurkje omhoog trekt zit daarachter een gevouwen reeks mini-foto's van New York:
Ik kocht ook nog wat singeltjes maar die komen een andere keer aan bod.
Comments: