The Originators
Wednesday, 2 July 2014
Een week of twee geleden was ik naar een avond van de Soulclub, in de Badcuyp, waar de Originators optraden.
Als ik iets moois meemaak, schrijf ik daar meestal meteen over, maar dit is blijven liggen. Ik wilde er een lang artikel over schrijven, als eerste aflevering voor een nieuwe rubriek in de Zetkrant, over uitgaan in Amsterdam voor een 50plusser. Maar het werd geen goed stuk.
Het was een heel goed optreden. Ik kende de band niet, maar ze spelen Northern Soul, en zo goed dat ik niet snap dat zo'n band in zo'n klein zaaltje voor honderd man optreedt. Die honderd mensen hadden wel een wereldavond!
Ik heb niet veel opgenomen, omdat ik ging dansen en dan klinkt het toch niet. Ik heb mijn iPhone in een borstzak van mijn jasje of overhemd en dan hoor je vooral het ruisen van de stof. Maar zo klonk het eerste nummer, zonder ruis:
Na het optreden werden er ook nog eens geweldige platen gedraaid en ik ben gebleven tot er nog maar drie mannen op de vloer stonden en de zaal verder vrijwel leeg was.
Ik kocht ook de twee ceedee-singles en de 12 inch vinyl singel die de band heeft gemaakt:
Daar kreeg ik een button bij: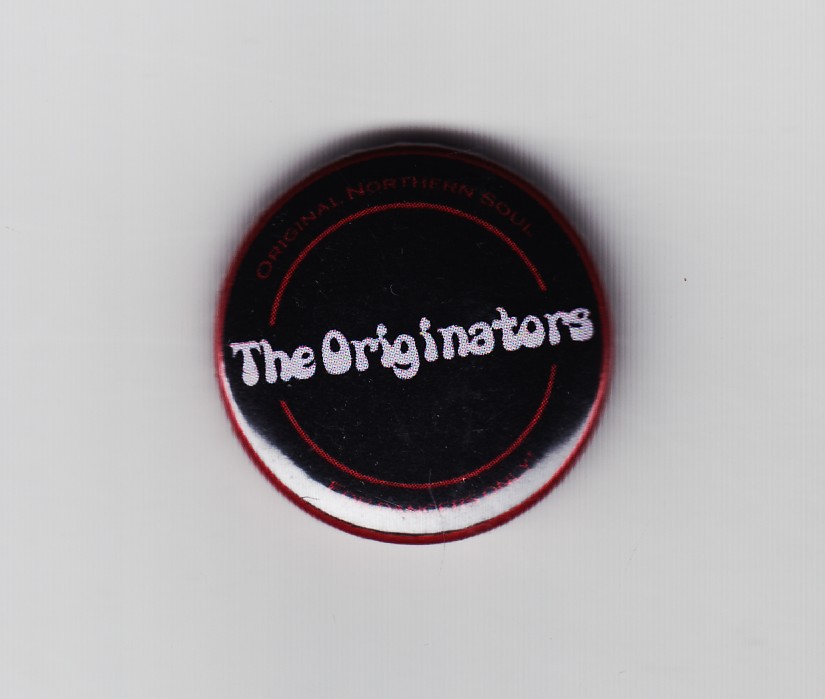 Dit soort kleine dingen maken me erg gelukkig. Zo'n band doet het allemaal ook niet om rijk van te worden, dit is puur liefde voor muziek.
Bij de originele Northern Soul feesten, zoals die in de jaren zeventig plaatsvonden in Blackpool Mecca en Wigans Casino schenen de eerste bezoekers badges te krijgen. Die naaiden ze dan op hun tas, en een tas vol met badges was daardoor een statussymbool van jewelste. De Soulclub had voor de eerste vijftig bezoekers van deze avond ook een badge laten maken:
Ik denk dat ik die maar op mijn deejayset plak.
En in januari verschijnt de eerste elpee van de Originators. Hopelijk is de presentatie in de buurt van Amsterdam! Zie u daar op de dansvloer!
Comments: