Verzamelingen
Wednesday, 17 February 2016
Er zijn veel mooie dingen te vinden die om voor mij onduidelijk redenen geen waarde hebben. Er zijn wel mensen die deze dingen waarderen en verzamelen, maar zoals ik al eens schreef: dit zijn mensen die zich op verjaardagen verzamelen bij de ijskast omdat ze buitenstaanders voelen en weinig aansluiting hebben bij de gespreksonderwerpen die populair zijn op verjaardagsfeestjes.
De bedrukte stukjes karton waarop vroeger naaigaren werd verkocht zijn een mooi voorbeeld van de mooie dingen die weinig belangstelling trekken. Onlangs kocht ik een hele doos vol:
Meestal is het garen verdwenen, of zit er nog een klein restje om het karton, maar dit waren complete objectjes. En met kleuren waar ik erg gelukkig van word.
Verder is het natuurlijk een volstrekt zinloze verzameling, maar ook dat vind ik eerder een aanbeveling dan een afknapper.
Er zijn nog veel waardelozer verzamelingen: in de huizen die ik opknap verzamel ik alles wat ik op de vloer, in kasten en achter radiatoren vind. Onlangs moest ik wat reparaties verrichten in een leegstaand thuis. Daar lag uiteindelijk toch deze intrigerende verzameling dingen in hoeken en gaten waar de schoonmakers niet waren gekomen: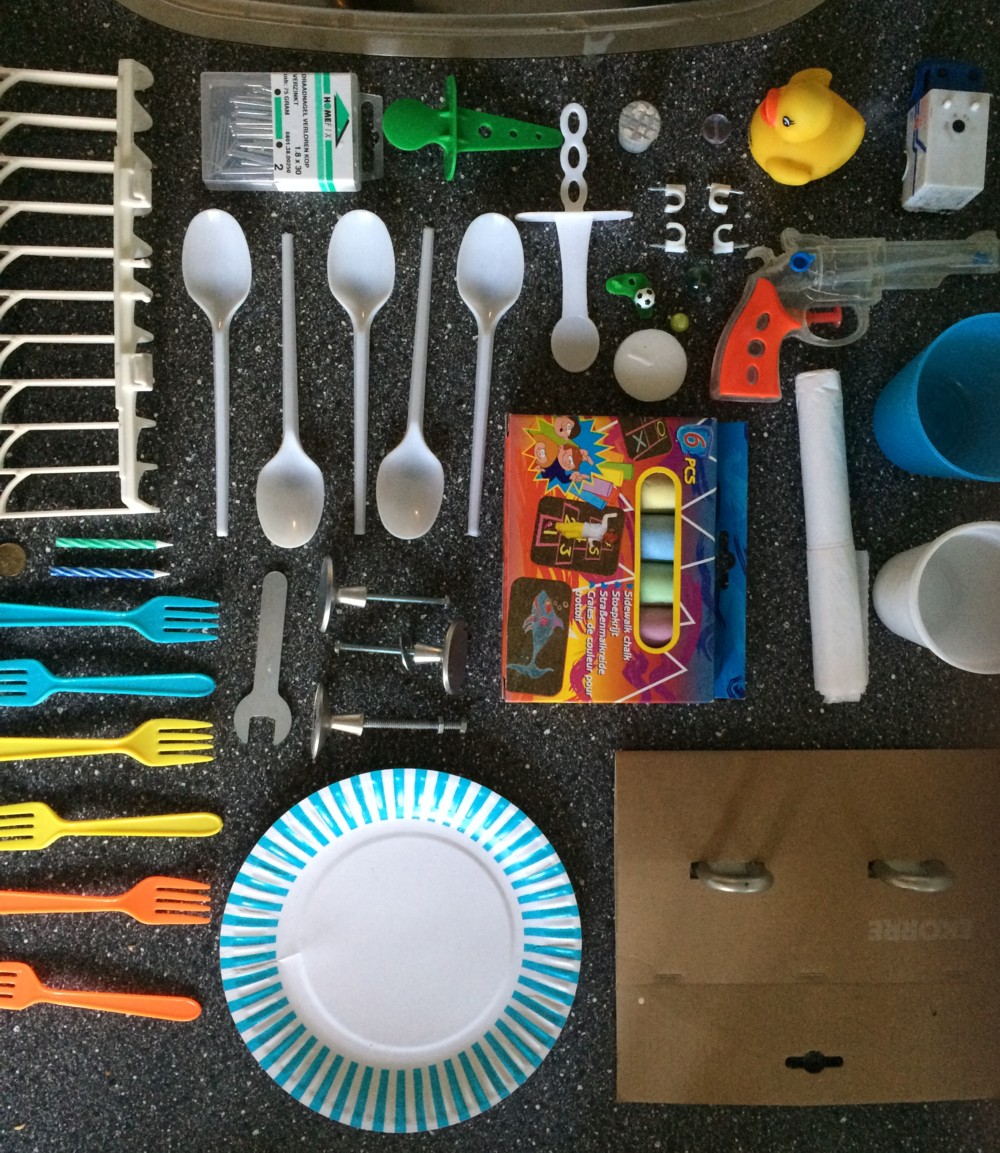 Ik heb de afgelopen vijftien jaar tientallen van dit soort foto's gemaakt, maar helaas ben ik er slordig mee omgegaan. Ik kan er niet eentje terugvinden. Misschien staan ze nog ergens op een harde schijf. Er staan er in ieder geval een stuk of tien op dit blog, maar zelfs die kan ik niet terugvinden.
Comments: