The Van Cooths are back
Thursday, 5 October 2017
Marthy Coumans heeft een paar jaar gelden met zijn twee dochters een elpee gemaakt. Dat Marthy muziek in zijn botten heeft wosten we al, onder andere van zijn aandeel in het werk van The Four One and Only's. Maar zijn dochters hadden voor deze elpee nooit iets muzikaals gedaan. Ik heb de elpee in dekast staan, draaai hem zelden maar bewonder hem zeer. En nu is er een tweede elpee van dit trio, met wat hulp van vrienden.
De tekening is van Dieke. Ik mocht de lettering doen, wat vooral op de achterkant leuk werk was.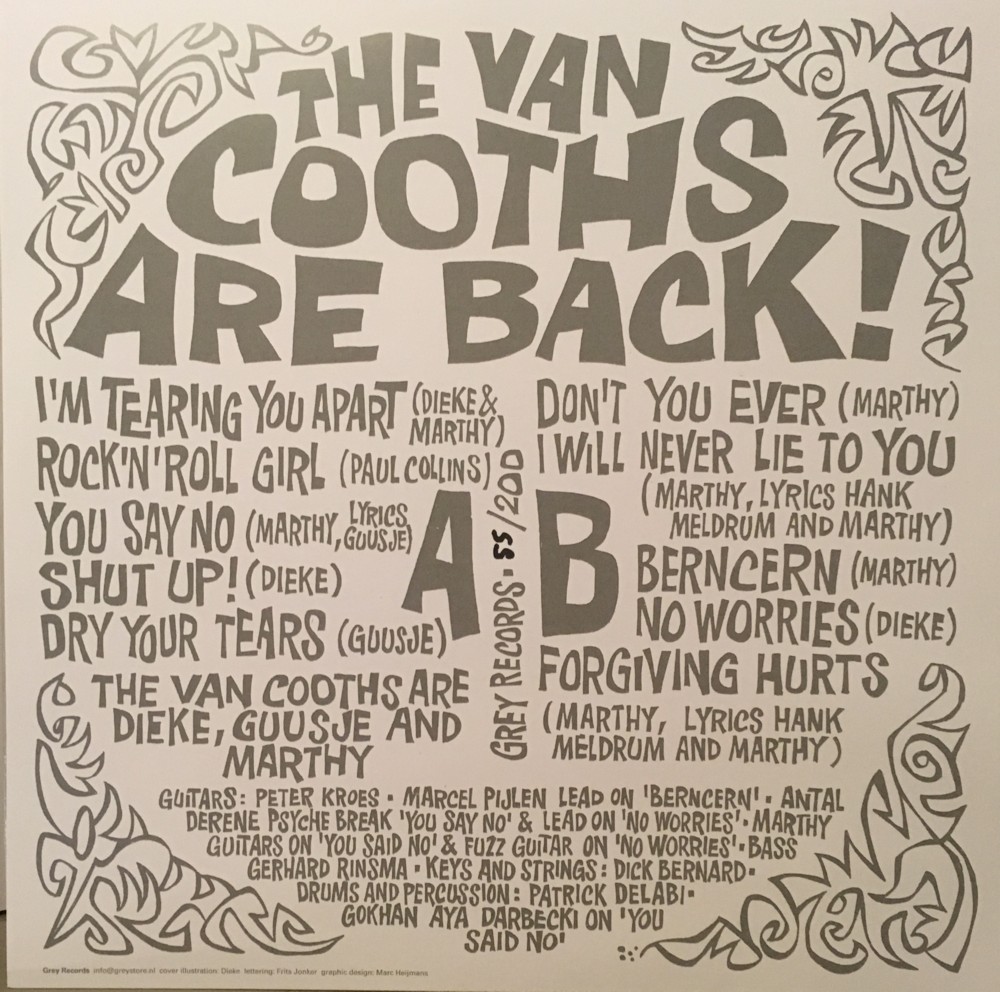 Zoals u weet luister ik vooral naar ontsporende cowboys en soulzangers die de weg kwijt zijn, maar dit is echt een hele goede elpee.
Hier is een clip. Als u de elpee wilt, zult u denk ik snel moeten zijn, want er zijn er maar 200 gemaakt.
Comments: