Five dried grams
Monday, 2 October 2017
Een jaar of twee geleden leerde ik Marloes Messemaker kennen. Ze wilde afstuderen aan Artez met een strip over Terence McKenna maar liep vast. Natasja van Loon stelde haar toen voor mij als klankbord te gebruiken omdat ik ook erg gedesinteresseerd ben in de ideeën van Terence McKenna. Om een lang verhaal kort te maken: Marloes is inmiddels afgestudeerd en heeft haar verhaal in eigen beheer uitgebracht. Vorige week werd het boek gepresenteerd in State of Mind, een smartshop in Utrecht.
Het is een mooi verhaal, en ik ben heel blij dat er een strip is over Terence McKenna. Hij is inmiddels al tien jaar dood maar nog steeds een van mijn grootste papieren helden. Ik heb de afgelopen weken niks anders gedaan dan schrijven over alle ideeen die voor mij belangrijk zijn en McKenna komt veelvuldig voorbij in dat verhaal. Ik heb mezelf behoorlijk leeg geschreven, denk ik. Misschien komt er nog wat, maar ik reken er niet op. Ik weet nog niet wat ik met dit verhaal ga doen, maar ik weet wel dat ik ga proberen om de lat voor mijn leven vanaf nu weer hoger te legeen dan ik de afgelopen jaren heb gedaan.
Naast het boek heeft Marloes elf posters en vier kaarten gemaakt van Terence McKenna. Alles is nog een paar weken te zien bij State of Mind maar u kunt natuurlijk ook alles bestellen bij Marloes, die dag en nacht via Facebook bereikbaar is.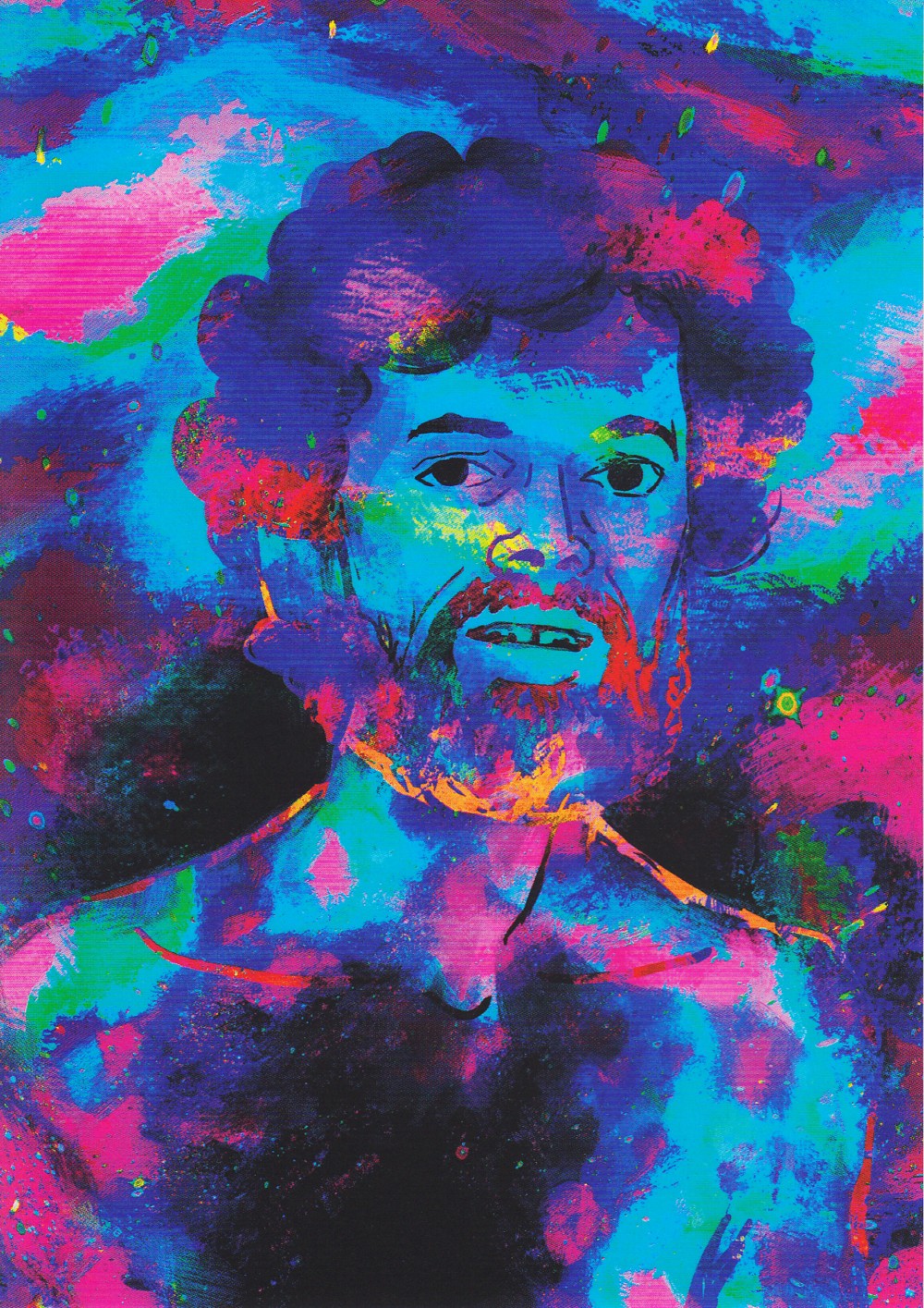 Comments: