Gevonden voorwerpen
Tuesday, 6 September 2016
Op het strand valt van alles te vinden. Natuurlijk schelpen en steentjes, maar ook plastic dingen en muntjes.
Ik heb in mijn leven in totaal misschien tien muntjes op het strand gevonden. De eerste keer was de beste: ik was een jaar of zes en vond een halve cent van honderd jaar geleden. Omdat ik de vijftig jaar erna nauwelijks een muntje op het strand heb gevonden zoek ik er niet meer naar.
In El Palmar lagen er op een bepaald stuk strand gele schelpen, die ik nergens anders heb gezien. Hier is een greep:
Gabi concentreerde zich die dag op parelmoerschelpen: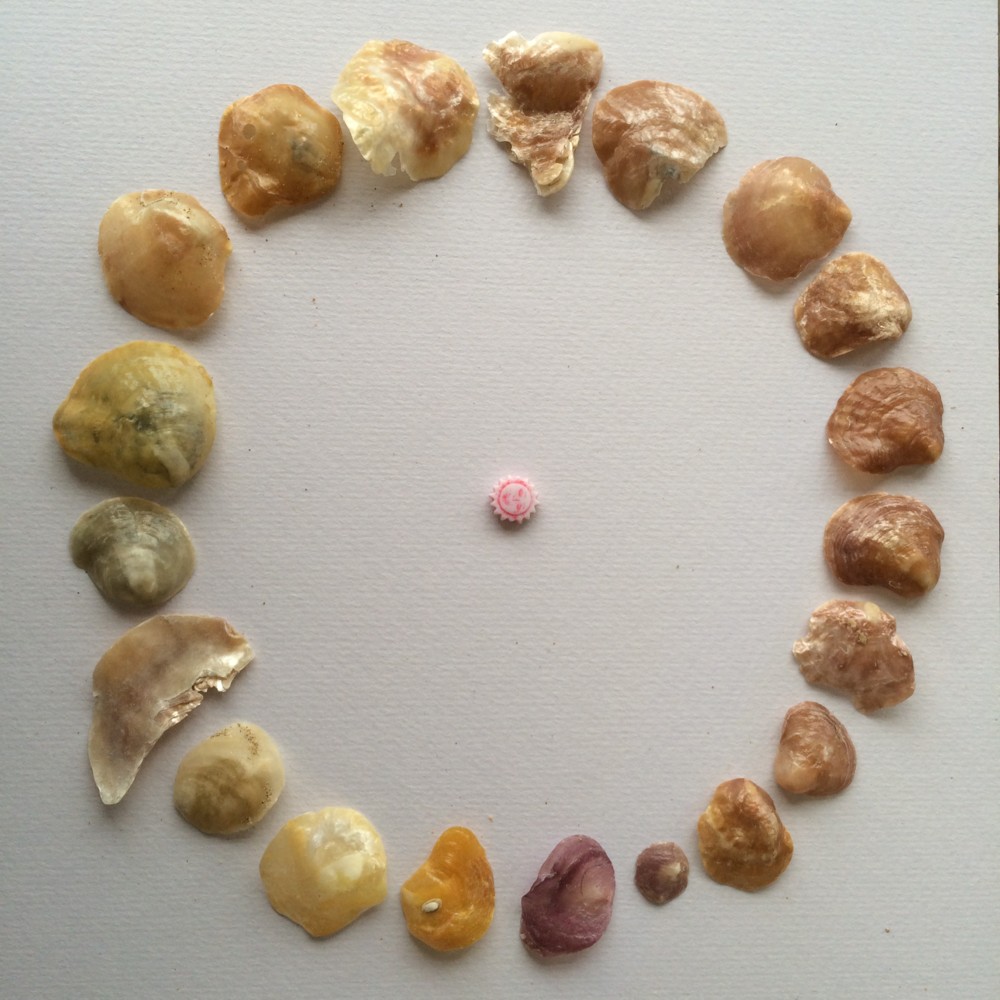 Dit is de oogst van een andere strandwandeling:

Zoals u ziet, vonden we enkele muntjes. Of eigenlijk vond Gabi die, want ik keek niet goed. Ik was verbaasd, zoveel muntje in een uurtje. Maar het strand was leeg, het waaide behoorlijk en er was geen Spanjaard die dan het strand op gaat. Maar dan nog.
De volgende dag werd duidelijk waarom we zoveel muntjes vonden. Het had die nacht hard gewaaid en al het losse zand was weggeblazen. Alle zware voorwerpen, zoals schelpen en munten en bierdoppen, lagen bovenop kleine zandhoopjes, zodat je geen moeite hoefde te doen om te zien wat er te vinden was. Binnen een uur hadden we meer dan vijf euro gevonden.

Daarna ging de wind liggen en vonden we geen muntjes meer.
Dit is een selectie van alles wat ik, eh, wij, in de vakantie heb gevonden, niet alleen op het strand, maar ook op straat: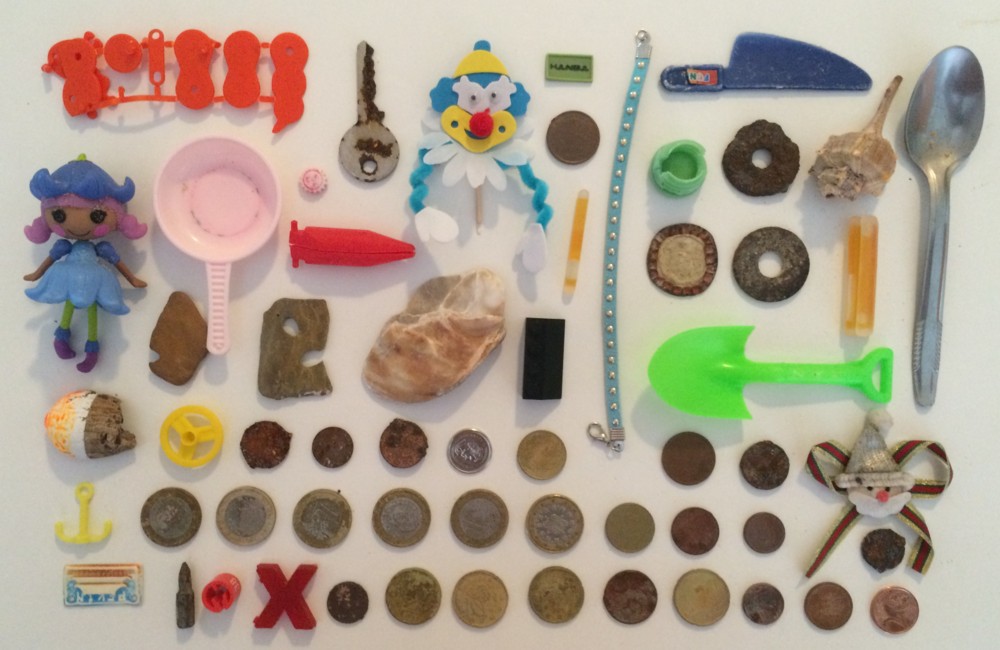 Comments: