Ben Vranken (15)
Friday, 13 September 2019
Dit zijn de eerste vijf bladzijden van een strip van 27 bladzijden die Ben Vranken ooit voor me fotokopieerde: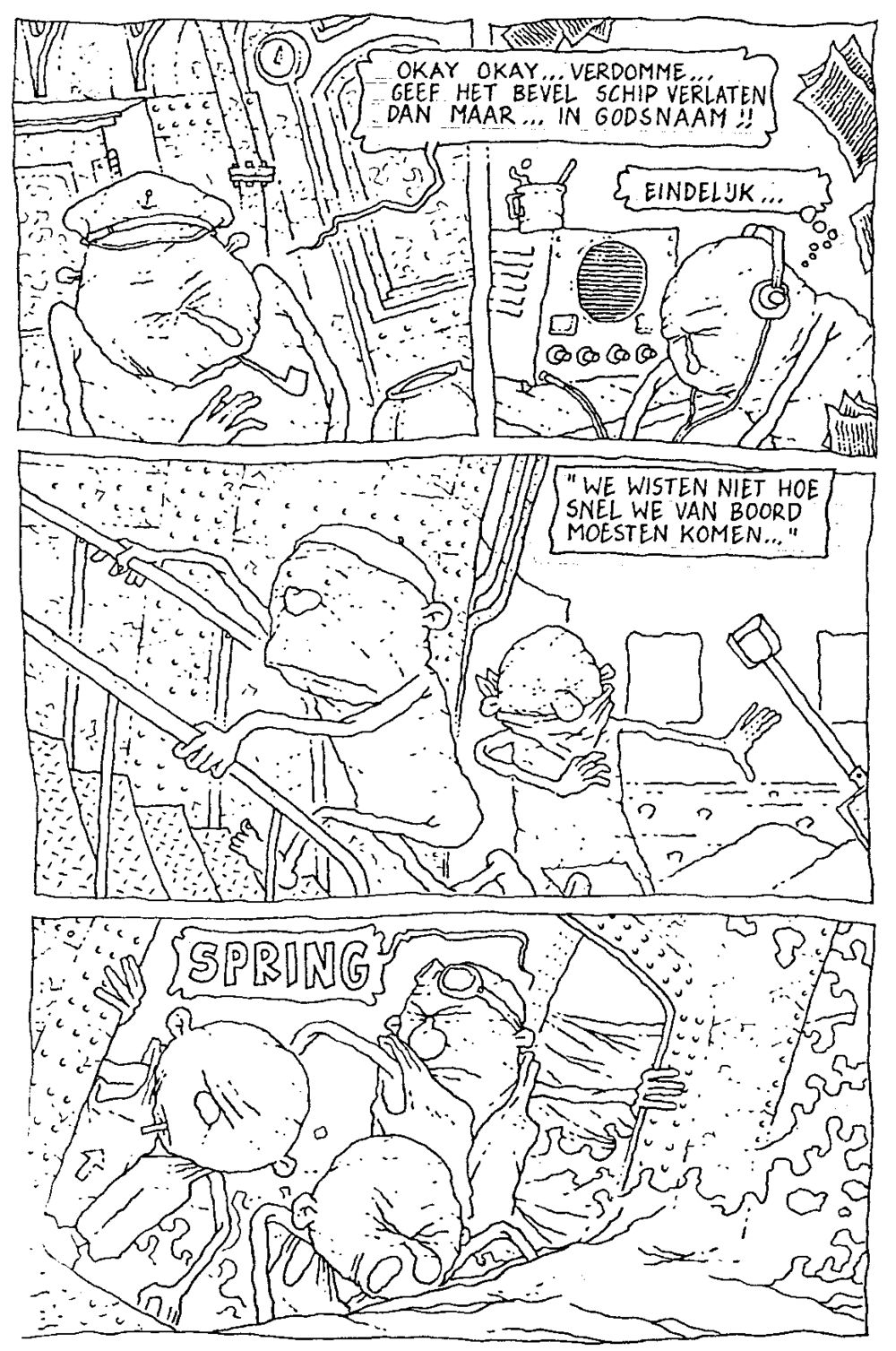 De kopieën zijn van slechte kwaliteit. Maar ik ga ze gebruiken zoals ze zijn en er een boekje van maken. Ik heb geen idee of de originelen nog bestaan. Ben kennende is de kans groot dat ze zijn verdwenen.
Ik heb ook geen idee waar deze strip voor is gemaakt en of het ooit ergens is gepubliceerd. Maar ik vermoed dat dit de eerste keer is dat deze bladzijden te zien zijn.
Comments: