Speldjes
Monday, 16 September 2019
Als kind had ik heel veel speldjes. Ik verzamelde alles en ik had van alles heel veel. Het rare is dat ik me niet goed kan herinneren waar alles precies vandaan kwam. Met name waar de speldjes vandaan kwamen weet ik niet. Ik had een oom die bij de KLM werkte en hij gaf me een heleboel fraaie KLM-speldjes, maar de rest…?
Ik heb niks meer van die periode. Maar af en toe koop of krijg ik speldjes, vooral als er een merkpoppetje op staat. Af en toe sorteer ik de boel, ik wil niet meer dan wat ik echt de moeite waard vind om te bewaren. Op dit moment is dat dit: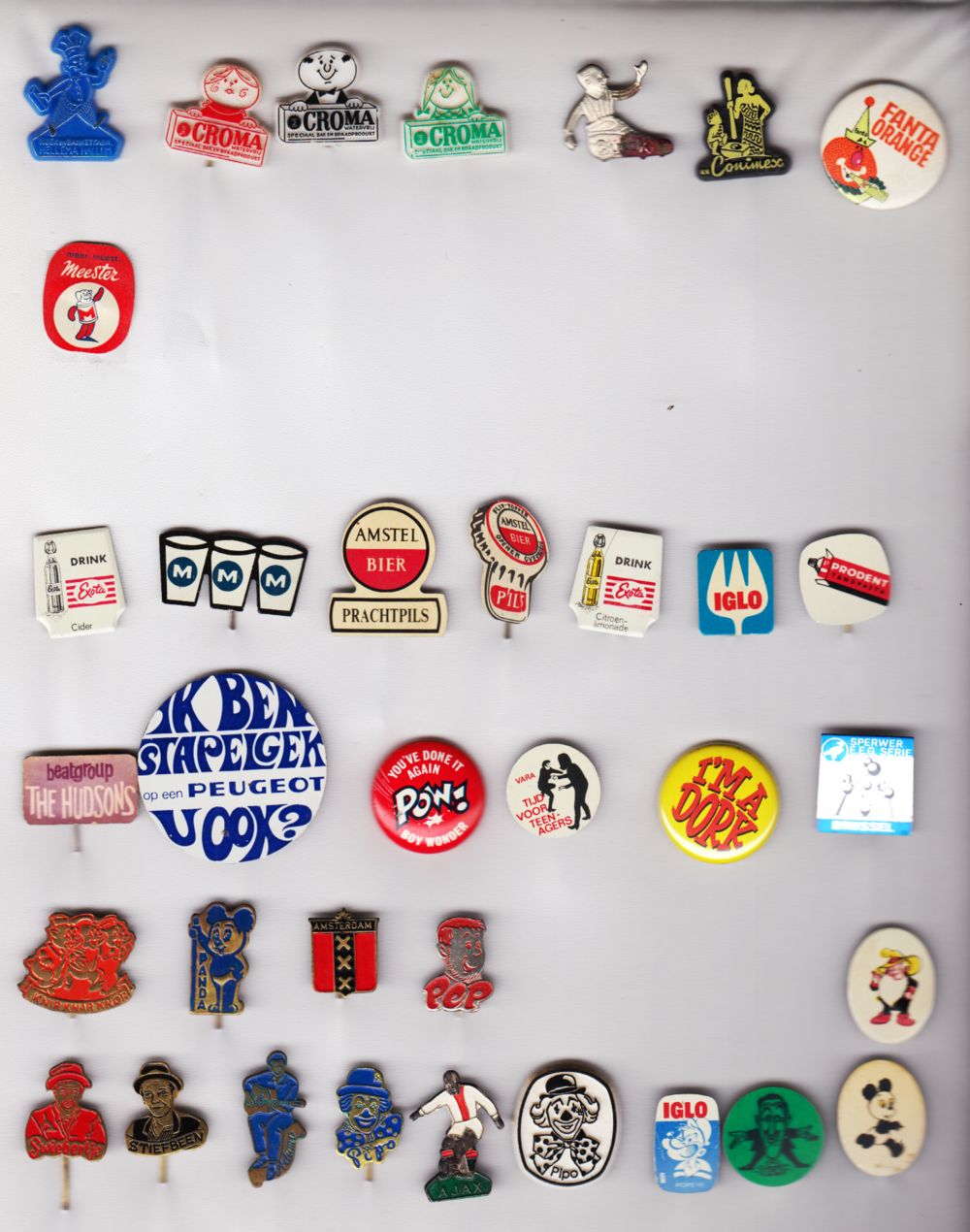 Soms hoor ik dat iemand denkt dat ik alles bewaar wat ik krijg, vind of koop. Maar ik ben minder erg dan de indruk die ik kennelijk wek.
Comments: