Perfection
Saturday, 13 July 2013
Onlangs nam ik bij Praxis een paar staaltjes muurverf mee van de verf die ik de laatste tijd meestal beruik. Dat is het merk "Perfection" en het is hele goede muurverf. Ik gebruik bijna altijd wit (RAL 9010), maar deze staaltjes waren van mooie warme kleuren, die ik graag een keer ergens op een muur zou willen smeren. Daarom nam ik er een paar mee.
De afgelopen weken heb ik vrijwel geen gelegenheid gehad om te tekenen. Vandaag moest ik een paar telefoontjes plegen en toen heb ik die muurverfstaaltjes volgekrabbeld met witte pennen die op tafel lagen. Witte pennen zijn een Holy Grail: ze bestaan niet echt. Of ze schrijven niet echt wit, of de inkt komt niet uit de pen, er is altijd wel wat met witte pennen. Als ik bij een kantoorboekhandel een nieuw merk zie, neem ik er eentje me, maar tot nu toe heb ik er nog nooit eentje gevonden die het goed doet.
Deze tekeningen zijn gemaakt dor de pennen op alle mogelijke manieren te martelen. En na afloop kon ik ze alledrie weggooien.
Ik begin het tekenen langzaam te missen, vandaar dat ik tijdens het telefoneren me niet kon beheersen. Over een paar dagen gaan we op vakantie. Ik neem pennen en papier mee. Maar daar zult u pas iets van zien als we weer terug zijn, ergens in augustus. Dit jaar valt er een gat in dit blog. In theorie zou ik vanuit ons vakantie-adres af en toe iets kunnen posten, maar ik vermoed dat ik daar geen zin in heb.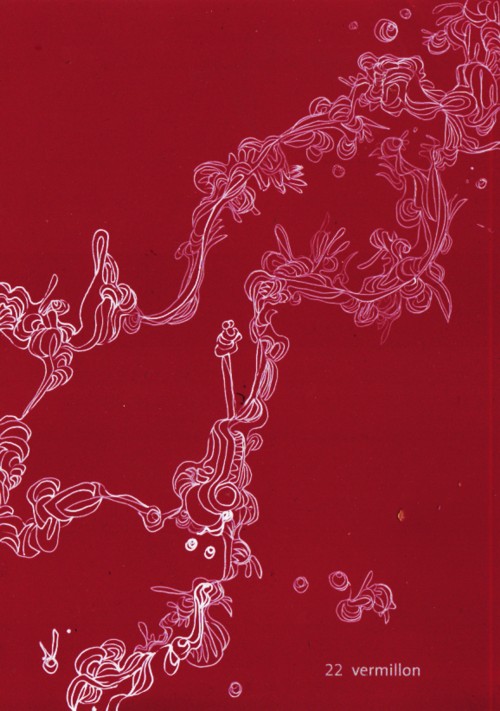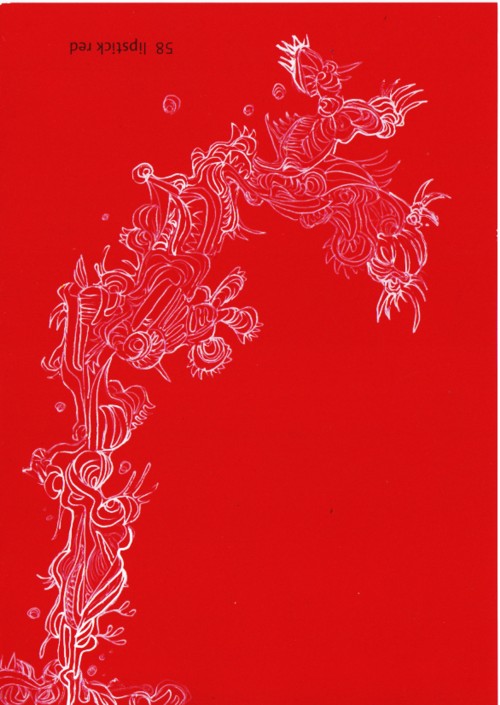 Comments: