Vince
Sunday, 18 February 2007
A few days ago the Hal Foster Award was presented to Vince Hal Foster Award is a prize that Studio De Wittenkade gives to people who distinct themselves in the margins of the Dutch comic world. Last year Jeroen Shamrock Klaver won the Award and in good tradition he gave it to his best friend, Vince.

The Hal Foster Award is most of all an excuse for a yearly gathering of Dutch comic artists. If you would like to know how a party is with 100 Dutch comic artists, you should have been there. I am not going to give any details here, and I guess that most of the other guests will not be able to give you any detailed information, because when I left most people were hardly able to remember their own name.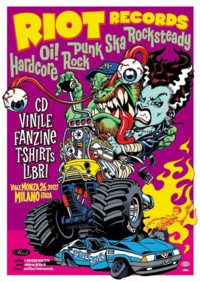 Many comic artist are in bands too. I have a lot of demo tapes, records and CD's with music from Dutch comic artists. Unfortunately Vince doesn't play an instrument and has never been in a band, so I cannot make you happy with a track from him. But he does a lot of artwork for bands and all of the illustrations you see in between this text are his.

As a soundtrack for today I choose a live recording from the punk band Neh (not Jah) from 1979.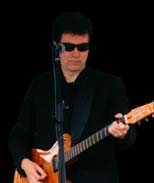 The guitarist is Robert van der Kroft, one the most successful Dutch comic artists, but also a lifelong musician in various bands. The song is called Sovjet Ska and if you like it, just say it, there is more.
And Vince: congratulations with the Hal Foster Award!
Comments: