Voornemens
Sunday, 5 January 2020
Ik wil dit jaar een hoop veranderen. Voornamelijk nog minder aandacht meer besteden aan wat anderen doen, tenzij het werkelijk voor mij bedoeld is. Ik heb de afgelopen dagen veel naar podcasts zitten luisteren en er zat eigenlijk iets bij dat me aansprak op een manier waarop ik wil worden aangesproken. En ook niet op het niveau waarop ik wil worden aangesproken. Dat besef had ik al langer maar het wordt tijd om er een conclusie uit te trekken.
Het is paradoxaal om zelf dan wel gewoon dit blog te blijven maken. Maar goed, u hoeft het niet te lezen. Ik denk dat ik mijn eigen blog ook niet zou lezen als ik het niet zelf maakte.
De frustratie en worsteling vond zijn neerslag in de recente Nespresso-doosjes die ik vulde met inkt: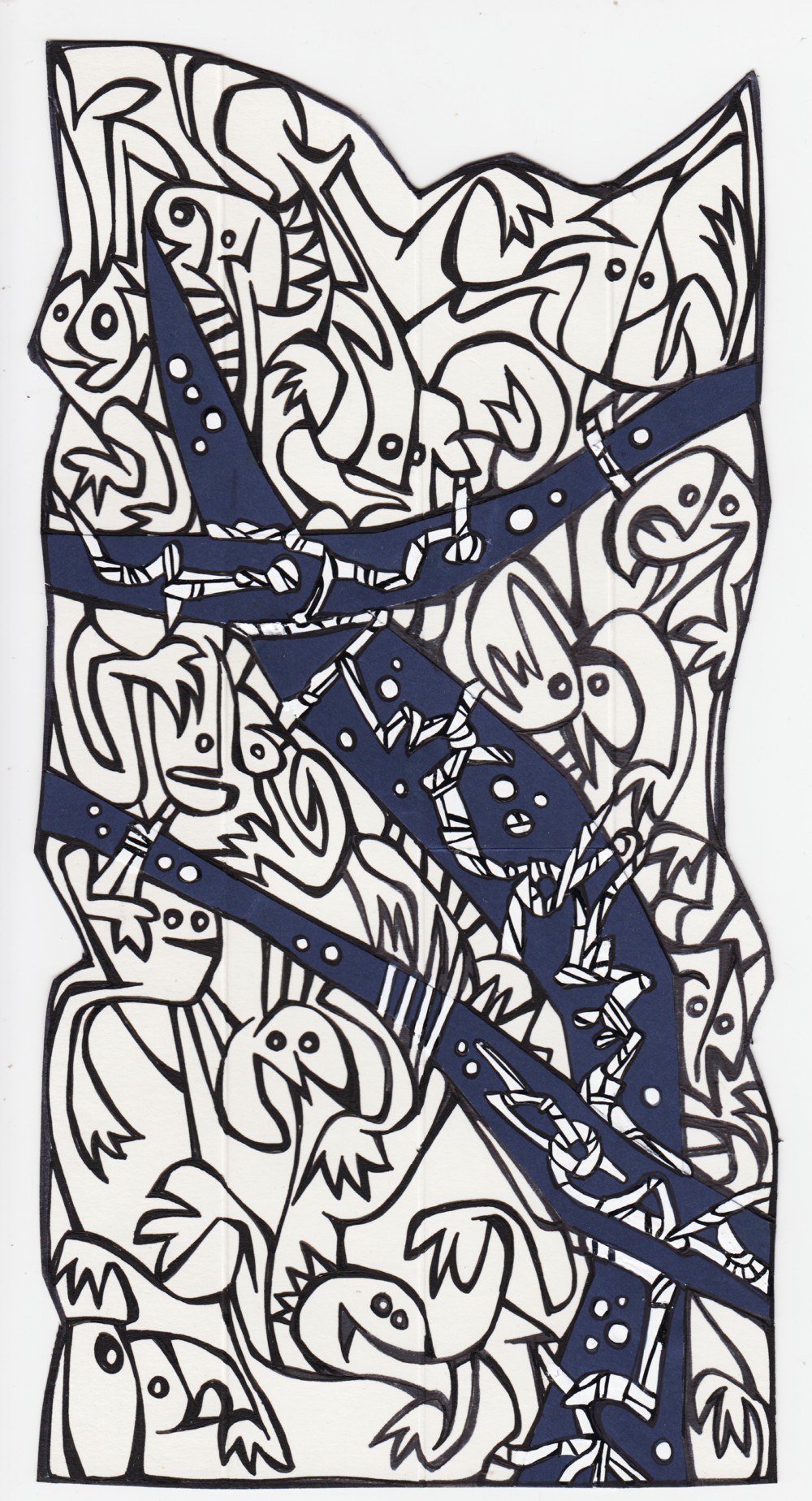 Ik maakte dit met voor mijn doen extreem veel moeite, al ziet u dat er waarschijnlijk niet aan af. Maar de weerzin tegen en frustratie over de cultuur die zich al heel lang in mij opbouwt kon ik even niet omzetten in werklust, zoals ik normaal gesproken wel kan.
Mijn ergernis over de cultuur wil ik niet rechtreeks uiten. Daar verandert niks mee en bovendien vind ik het lelijk als ik het anderen zie of hoor doen. In plaats van ergens tegen ageren is het beter om een positieve daad te verrichten. "Be the change you want to see" is niet voor niks mijn lijfspreuk. Nou, een van de veranderingen is dat ik nog meer ga afhaken van de oppervlakkigheid en commerciele leugens die jan en alleman dagelijks via tientallen kanalen door mijn strot proberen te duwen. Ik besef dat ik het risico loop te verdwalen in mijn eigen kleine wereldje, maar liever dat dan verdrinken in de oppervlakkige en kranzinnige nep die over me wordt uitgestort door anderen.
Eh, had ik u al een goed jaar gewenst? Ik wens u meer dan dat!
Comments: