Ab en Eef
Friday, 19 August 2011
In 1952 gaven de boter- en margarinebedrijven Gebroeders van der Spek in Zoetermeer een reeks boeken uit van Ab en Eef: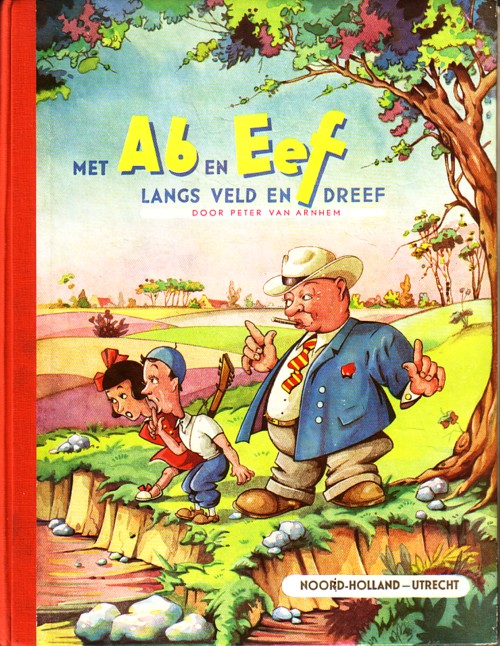 Ik heb drie delen, waarin Ab en Eef telkens door veld en dreef van twee provincies reizen. Dat doet vermoeden dat er een stuk of zes delen zijn verschenen. De verhalen zijn geschreven door verschillende mensen ( Henk de Wolf, J. Scheffer, Peter van Arnhem )maar de tekeningen zijn allemaal van de hand van Piet Nienhuis.
De omslagen van de drie boeken die ik heb zijn identiek, alleen de namen van de provincies en de schrijver verschillen: die zijn met zwarte inkt in een wit vakje gedrukt.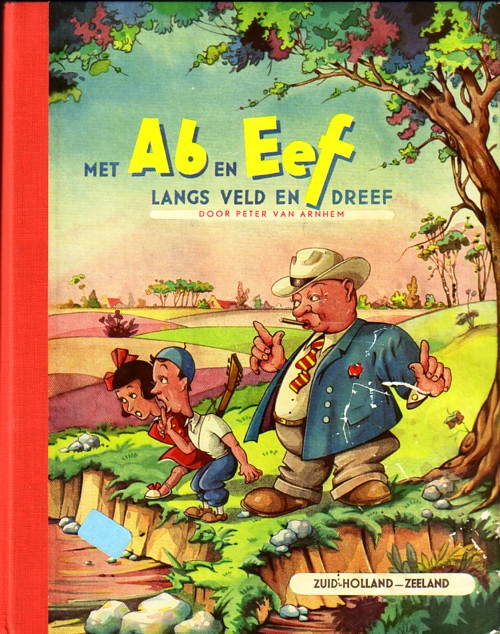 De illustraties moesten gespaard en ingeplakt worden. Het rare is dat in het boek over Noord-Holland en Utrecht alle tekeningen alleen maar gebouwen laten zien; Ab en Eef komen op de tekeningen niet voor. Nou ja, een paar keer, heel klein in een auto.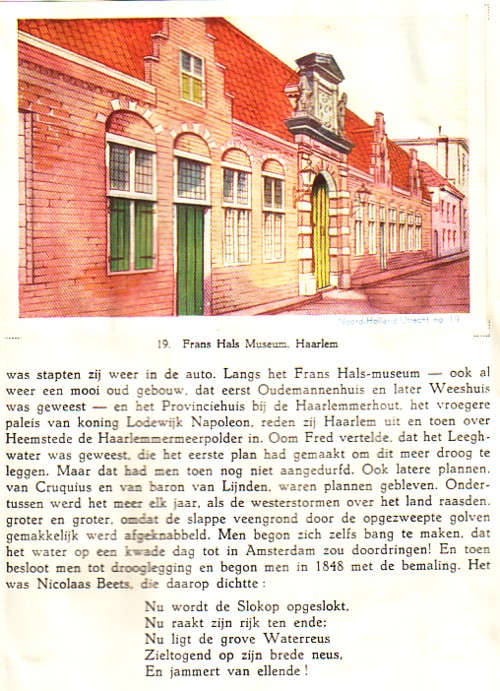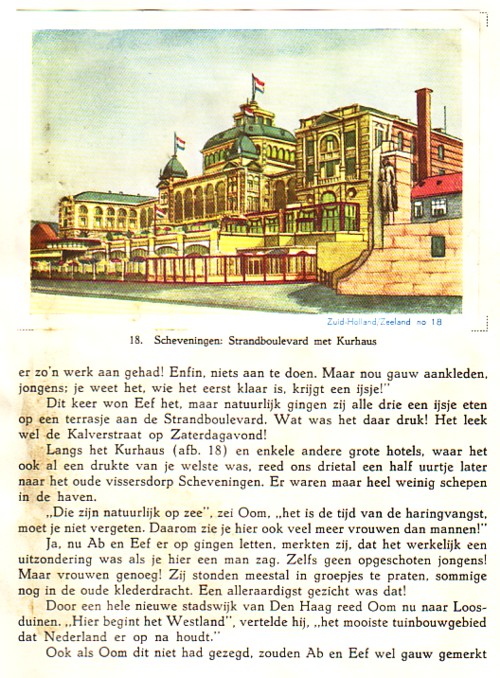 In de andere twee boeken staan ook plaatjes met alleen maar Ab en Eef, of met Ab en Eef prominent in beeld bij een gebouw. Die tekeningen zijn soms ietwat knullig, maar toch aantrekkelijk. Piet Nienhuis was vooral erg goed in het tekenen van gebouwen.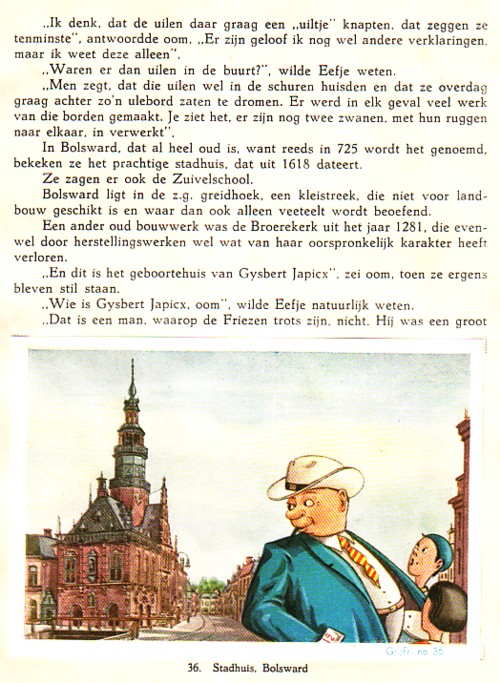 Ik heb nog steeds geen idee hoeveel er van dit soort plaatjes reclameboeken bestaan, maat inmiddels vermoed ik dat het er meer zijn dan in mijn kast passen.


Comments: