Peter van Dongen
Sunday, 11 March 2007
Peter van Dongen and two of his brothers were members of the band The Original Talkatives. This popska band had a hit in Holland in the late eighties with Picking up our music. Peter was 16 back then and a good drummer, but he rather wanted to make comics. So he gave up drumming in a band and made some great comic books.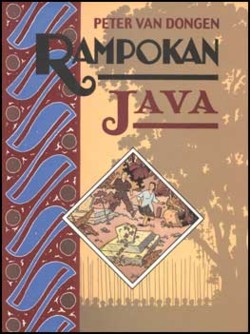 He's now working on his fourth book. But he is also doing a lot of artwork for all magazines, bands, theatres, etcetera. The cover for the CD of The Houdini's may not be his best work, but it was all I could find tonight. I will show some of his other music related artwork later. (If I can find it!)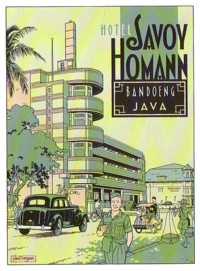 As if two talents is not enough for one guy that didn't even finish his school properly, Peter is also a soccer player in the same team where Willem Vleeschouwer is playing. That explains the cartoon that Willem made of Peter for the site of the club: Peter may be slow when it comes to producing artwork, but he is the fastest runner I have ever seen on a football field.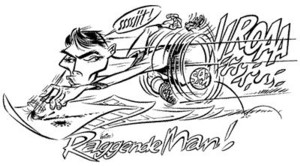 On his wedding party, about three years ago, he and brothers did a surprise concert. His elder brother Arnold is one of Holland most wanted studio guitarists, nicknamed one-take-Arnold. On keyboard is Peter's twin brother Robbie, who gave up music around the same time as Peter, and who now works as a lawyer. And the youngest brother, Eddy, was the singer for the occasion. They never played together before and only rehearsed two times. Because it was his own wedding, Peter had to sing a song too. Needless to say that the guy can sing too. As a life long fan of The Specials, he choose for the occasion Too much, too young.
The show was recorded on video by somebody I don't know, but not so long ago I got a CD with the whole show via some mutual friends. The audio doesn't really capture the party that it was that night, but I cannot resist sharing with you at least one song of this unique live concert.
Comments: