Stakbabber
Wednesday, 8 May 2013
Ollie Schmitz vroeg of hij zijn ShowCase-bonnen ook mocht gebruiken voor een logo voor zijn band. Uiteraard! De band heet Stakbabber en maakt harde muziek. Ik vroeg om wat voor beelden van logo's die ze mooi vinden en maakte op basis daarvan deze schetsen:
Dat was niet wat ze wilden. Ik maakte dus nog meer schetsen: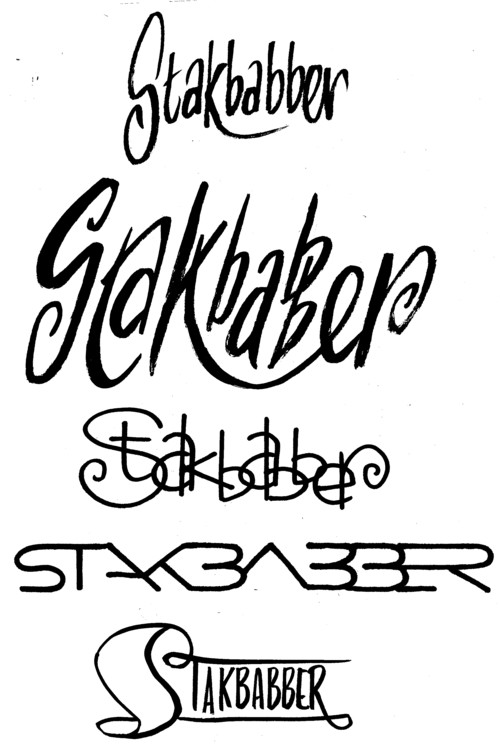 Dat was ook niet wat ze wilden. Na een paar dagen pauze kwam ik ineens op deze:
Het is maar een snelle schets, maar ik zag hier iets in. Het is lastig om uit te leggen waarom ik soms iets zie in een idee, maar ik heb een paar variaties op het thema gemaakt om de bandleden te overtuigen: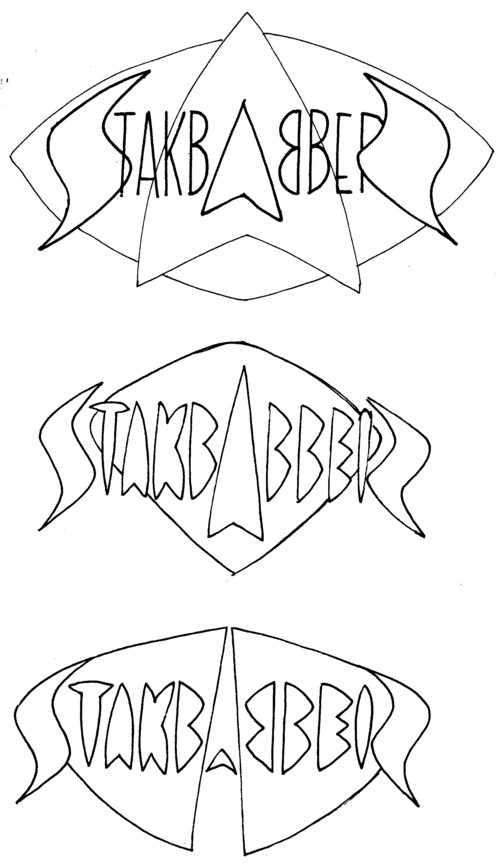 Maar het was niet wat sze wilden. In de mailwisseling kwam ter sprake dat ze graag de "S" eruit wilden laten springen, zodat ze die eventueel apart kunnen gebruiken. Dat bood weer een nieuwe ingang:
Het middelste idee bleek ergens op tel ijken. Zoiets moest het worden. Ik maakte een paar schetsen:
Hieruit werd een schets gekozen. Maar toen kwam het verzoek of er ook het woord "Records" bij kon, omdat ze misschien ook een platenlabel gingen beginnen. Dat kon heel goed:
Dit ging het worden. Maar ik wilde er een vierkant van maken en ik wilde dat de letters mooi waren. Dus maakte ik deze schets:
Vooradt ik het definitieve ontwerp ging maakte, wilde ik zeker weten of ze handgemaakte letters wilden of een font. Het werd een handlettering:
Soepel klusje!
Comments: