Vierkante centimeterwerk
Wednesday, 27 August 2014
Ik gebruik van een verpakking alle bruikbare stukjes. Dat zijn meestal twee grotere stukken, de voor- en achterkant van de verpakking, en afhankelijk van het product een paar kleine strookjes, die aan de zij-, boven en onderkant zitten. Maar soms zit er lijm op, of zijn stukken gescheurd. Dat levert dan weer vreemde vormen die leiden tot andere tekeningen.
Ik heb erg veel plezier in het maken van tekeningen op hele kleine stukjes, vaak ter grootte van een luciferdoosje of nog kleiner. Ik zou dan eigenlijk een extra fijne pen moeten gebruiken, maar dat doe ik niet omdat ik het leuk vind om te kijken wat er mogelijk is met een paar vierkante centimeter.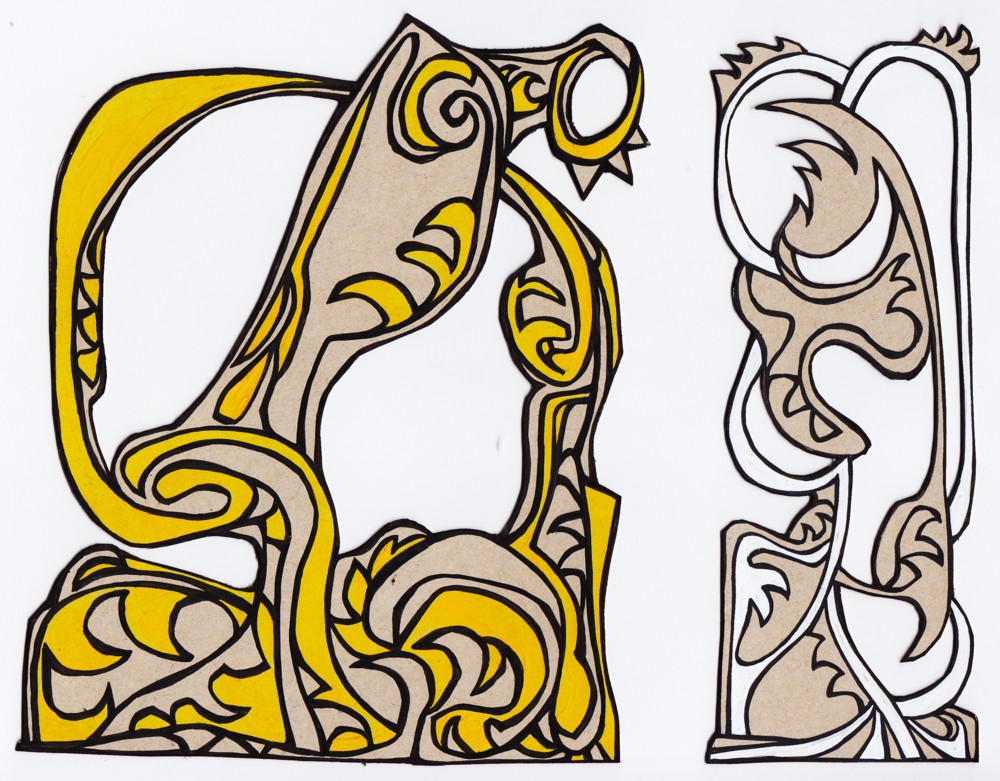 Als er geen karton meer is, teken ik op enveloppen op in mijn schetsboek. Dat krijgt u later wel een keer te zien, als deze aanval voorbij is. Onlangs heb ik stukjes foto's uit een tijdschrift gebruikt als papier; dat leverde best aardig resultaat op, maar ik vind het veel leuker om op karton te tekenen. Dat is ook veel lastiger om uit te knippen, wat ik een belangrijk deel van de lol in dit project vind. Dus dit experiment wordt niet vervolgd.
Comments: