Beurs van Bijzondere Uitgevers
Friday, 4 December 2015
Vandaag weer wat kunnen doen voor de Beurs van Bijzondere uitgevers, die 13 december in Paradiso wordt gehouden. Ik heb onder andere dit boekje gemaakt: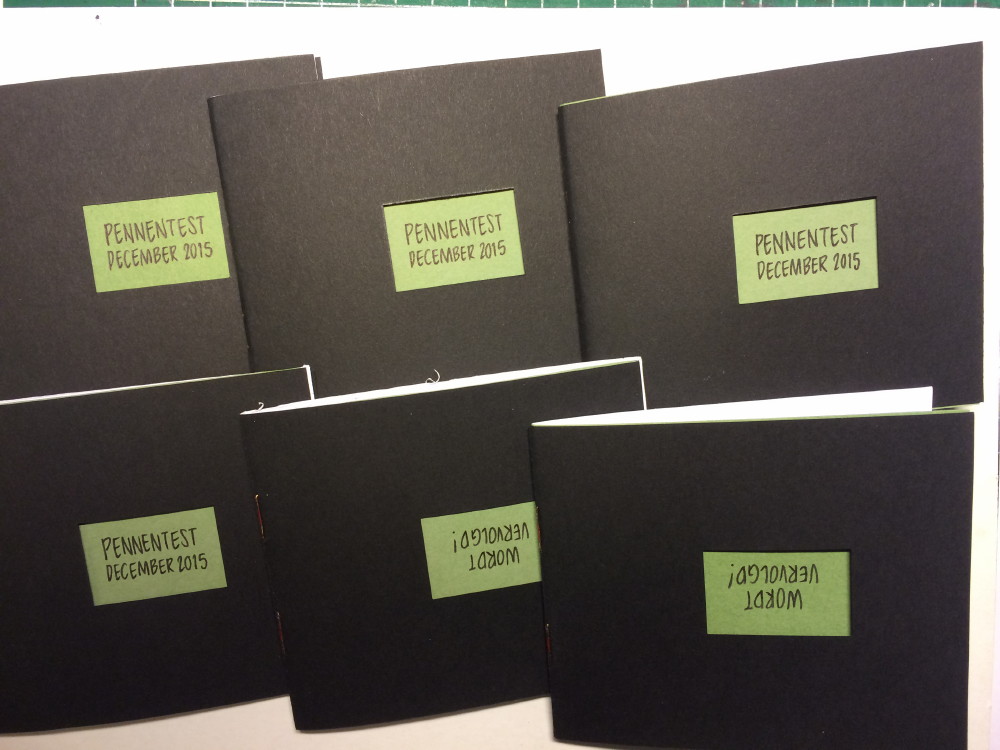 Om redenen die ik in het boekje uitleg, is de oplage slechts 20 exemplaren.
Of eigenlijk 19, want ik heb een boekje beschadigd bij het schoonsnijden en dat kan ik dus niet meer verkopen.
Ik houd van elk boekje dat ik maakt trouwens altijd drie exemplaren zelf, dus op mijn tafel in de beurs liggen er slechts 16. Minus de exemplaren die ik stuur aan de mensen die om fysieke of geografische redenen niet naar de Beurs kunnen komen. Dat zijn er zes. En er zijn drie mensen die van te voren al alles besteld hebben wat ik op de beurs ga verkopen. Dus er blijven maar 7 boekjes over. U zult dus niet al te laat binnen moeten komen waaien als u een exemplaar wilt.
Comments: