Superpositie
Sunday, 8 November 2020
In de televisie-serie Tita-Tovenaar kon de hoofdrolspeelster de wereld stil zetten door in haar handen te klappen. In de tussentijd (geen woordspeling) kon zij dan van alles doen terwijl niemand er iets van merkte.
Dit idee komt in tal van verhalen voor. Ik herinner me een verhaal van Louis Borges, waarin iemand voor een vuurpeloton staat en van God de mogelijkheid krijgt om terwijl de kogels al onderweg zijn in gedachten het boek te schrijven dat hij graag wilde schrijven. Hij redigeert het in gedachten tot op de komma en sterft dan het volgende moment als een tevreden man.
Onlangs kreeg ik deze aflevering van The Spirit, gemaakt door Will Eisner: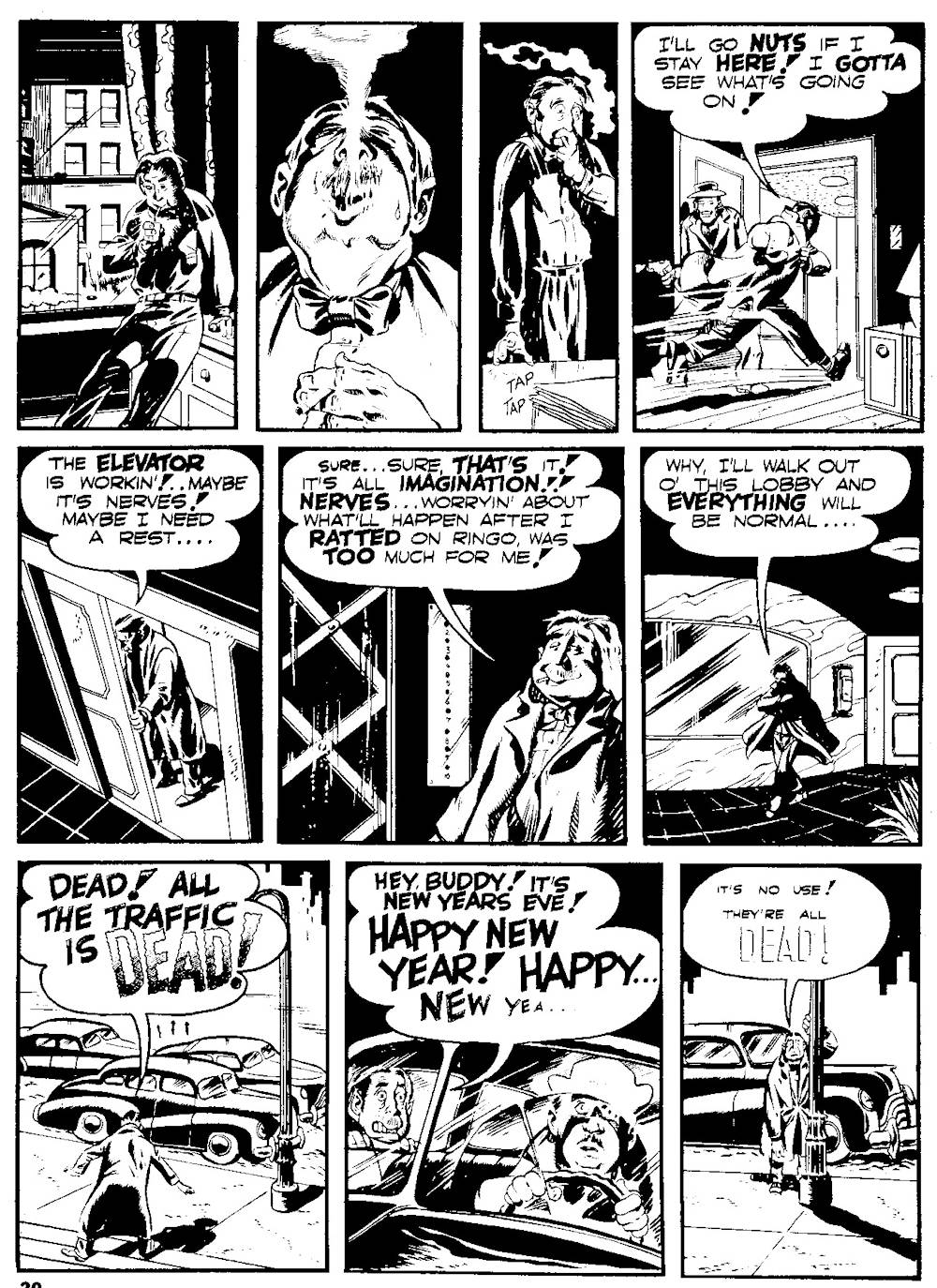 Zoals ik het zie is die "tussentijd" een werkelijk verschijnsel. In het boekje dat ik heb geschreven over Het Idee Van De Eewige Wederkeer beschrijf ik het universum als een supercomputer die tussen twee opeenvolgende momenten alle mogelijkheden doorrekent en dan de beste mogelijkheid in het volgende moment werkelijkheid laat worden. Het "beste" is natuurlijk het beste voor alles en iedereen op alle momenten, niet alleen het beste voor u of ik op dat moment op die plek.
Dit zijn ingewikkelde ideeen en op het moment lijkt het of er weinig belangstelling is voor alles wat dieper gaat dan de treurigmakende show die we van de werkelijkheid maken. Maar het boekje is af dus wil ik de komende dagen toch een paar afleveringen van dit blog aan dit onderwerp gaan besteden.
Comments: