Ambigrams
Tuesday, 10 July 2007
An ambigram is a word that is written in such a way that it stays the same when you turn it upside down. When you look on the Internet there are actually only a handful of people doing this thing seriously.
A few weeks ago I started making ambigrams too. As a comic letterer, a designer of alphabets and a lover of foolish activities, making ambigrams makes me very happy.


The results depend for a large part on the words that you are working with. Some words or names are almost impossible, and these words interest me most.

I don't believe in impossibilities; I think there is always more possible than anybody can imagine. For ambigrams this means that there are always better solutions than the ones I can think of. Unfortunately I have also other things to do and I can only spend a few hours per week on this craft. Of course that is not an excuse for the lousy ambigrams that I sometimes produce.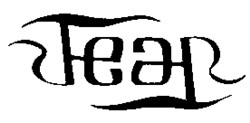 I show you some examples of my ambigrams. I do mainly names of friends, but I would love to do this as a job. If you want me to try and make some ambigram for you, just ask. The price will depend on the quality of the result, but it will be around 25–100 euro.
Yesterday I wondered if there is something similar like ambigrams in music. Is it in theory possible to compose a tune that is the same when played backwards? Has anybody ever tried this?




Of course there is backward music, but that is something different. I will write about backward messages in pop music in a later issue of this Soundtrack (a subject that I find extremely interesting!), but for today I choose one of the songs that is entirely backwards. That is: it was recorded in a normal way, but the backward played version was put on a record. Most people will be familiar with the B-side of "They're coming to take me away" by Napoleon the 14th. Here is the B-side of one of the two Dutch cover versions, by Hugo de Groot.

.

(I have made many more ambigrams, which I will put them somewhere else on my site. But here is a recent one, made for Milan, one of the two people of whom I know they read every day of this Soundtrack.)

Comments: