D-Dao
Wednesday, 25 July 2007
I got several reactions from people that don't like this Soundtrack. One reason is the lack of information on the records and artists that I write about.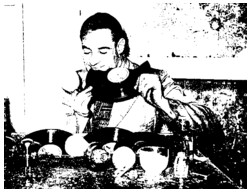 What can I say? I am writing about my relation with the records and the music. I know I could easily do a Google search to find out how things really are, but I am not going to do that. And I don't think I should apologize for this.
Of course, I can understand that people correct me if I give wrong information, and anybody is free to say anything she/he wants about me, but why bother if you don't like it? There seem to be over 2 billion sites on the Internet!
For many records and artists I do a Google search by the way. Not to find out the birthday of the bass player or the name of the dog of the assistant producer, but to see if this particular person or record has changed the life of somebody. Of course she/he has to have written about it, but long live Google: I have found several of such stories since I started writing this Soundtrack.
I don't mind not knowing what I am listening to. Many people who write about music and collect records seem to hate this. Of course I don't mind to listen to a mint copy of a first print of a rare LP, but I don't mind listening to the same music on a lousy tape with no information, if that is all I can get. I am into the MUSIC, all the other things are matters of secondary importance.

So far this little ramping, now back to the real thing.
Because I have too much stuff (or too little space, depending on your view point) I spend much time on searching for certain things that I want to hear. I like to think that I have a fairly good memory, but that goes as far as knowing that a particular song that I want to hear is on a tape that must be somewhere on a certain shelf. The good thing about this filing system is that while searching I find many other things that are equally interesting or even more interesting than the thing I am after. Last night I wanted to hear a song that I had taped from Radio 100. I used to tape at least an hour per day from Radio 100 back then, and many tapes and minidiscs are still waiting to be digitalised. Last night I had to letter a comic and that is always a good opportunity to transfer some tapes to my computer.
The song I wanted to hear is this beautiful collage, including some static, because I lived at the edge of the reach of the radio installation that Radio 100 used back then:
.
I wrote the name of the song and the artist down, but I was sure I got it wrong: Mapao by Dedao. Radio 100 usually plays obscure underground music from untraceable sources, often mixed with homemade sounds. But after listening again to this song I had my daily moment of insight and typed Dedao Mapao in Google. To my surprise it resulted in a hit, and the real name was only a few letters different from what I had scribbled down years ago: the name of the artist is D-Dao and the CD is called Mapao. On the site of the Popinstituut I learned that his real name is Danny Overweg and that he is the grandson of Arie Maasland. Arie Maasland was a Dutch musician/composer/bandleader who half a century ago was exteremely popular under the name Malando. He mainly played tango's. I have no idea how many records he made, but I guess it was more than enough to drive his collectors crazy. Malando was popular in other countries too, like Indonesia and Japan, where he did several tours.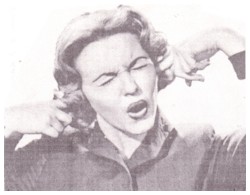 Danny's father, Evert Overweg, played drums in Malando's orchestra and married Arie's daughter Lia in 1956. Danny ( real name Daniel) became a member of the Malando Orchestra in 1987, which was lead by his father Evert after Arie Maasland died in 1980. In 1999 Danny even took the Orchestra over and released a CD in 2000, with a mix of old hits and new material. But that is a story for another day:)

Comments: