Kruitvat
Saturday, 13 September 2014
Een paar maanden geleden vroeg Stefan Nieuwenhuis of ik mee wilde helpen met het maken van de omslag van de tweede best of-bundeling van Van Speijk, het blad dat hij al vele jaren maakt. Ik lees Van Speijk alleen, ik heb er nooit iets aan bijgedragen. De reden dat Stefan me vroeg had te maken met de ShowCase-bonnen; hij hoopte dat ik, als hij al de bonnen inleverde, een dagje naar Groningen wilde komen om daar samen met Sam Peeters en hem een omslag in elkaar te knutselen. Hij heeft me aan de telefoon een half uur lang geprobeerd uit te leggen wat de bedoeling was, maar daar snapte ik niks van. Ik had trouwens ook zonder bonnen meegedaan, en dat ik geen flauw idee had van wat ik geacht werd te doen, maakte me ook niks uit.
Stefan had bedacht dat we met z'n drieën met papier en watten en allerlei knutselmateriaal een scene van een exploderende boot in een haventje zouden maken. Daar werd dan een foto van gemaakt en die foto werd dan de omslag. Maar ook alle tekst moest met stokjes en touwtjes in het werkstuk komen te zitten; er werd niets gefotoshopt. Nu ik het snapte, leek het me een heel slecht plan, maar ook dat was geen reden om niet met volle moed aan de slag te gaan. Aan het eind van de dag was het werkstuk volbracht. Er mocht geen raam openstaan of iemand gaan niezen, want dan viel het ding uit elkaar.

Tot mijn verbijstering heeft Stefan het werkstuk min of meer intact naar een etalage van een boekwinkel in Groningen weten te slepen:
Ik was het hele project al bijna vergeten, maar gisteren was de presentatie in Lambiek. Die was erg leuk en het boek is dat ook.
Ik kan vaak erg lachen om de absurdistische Van Speijk humor. Maar minstens zo interessant was het optreden van Danibal, die meestal als duo optreedt en dan Heug heet. Ik kocht een ceedeetje en dat blijkt nog beter dan het optreden!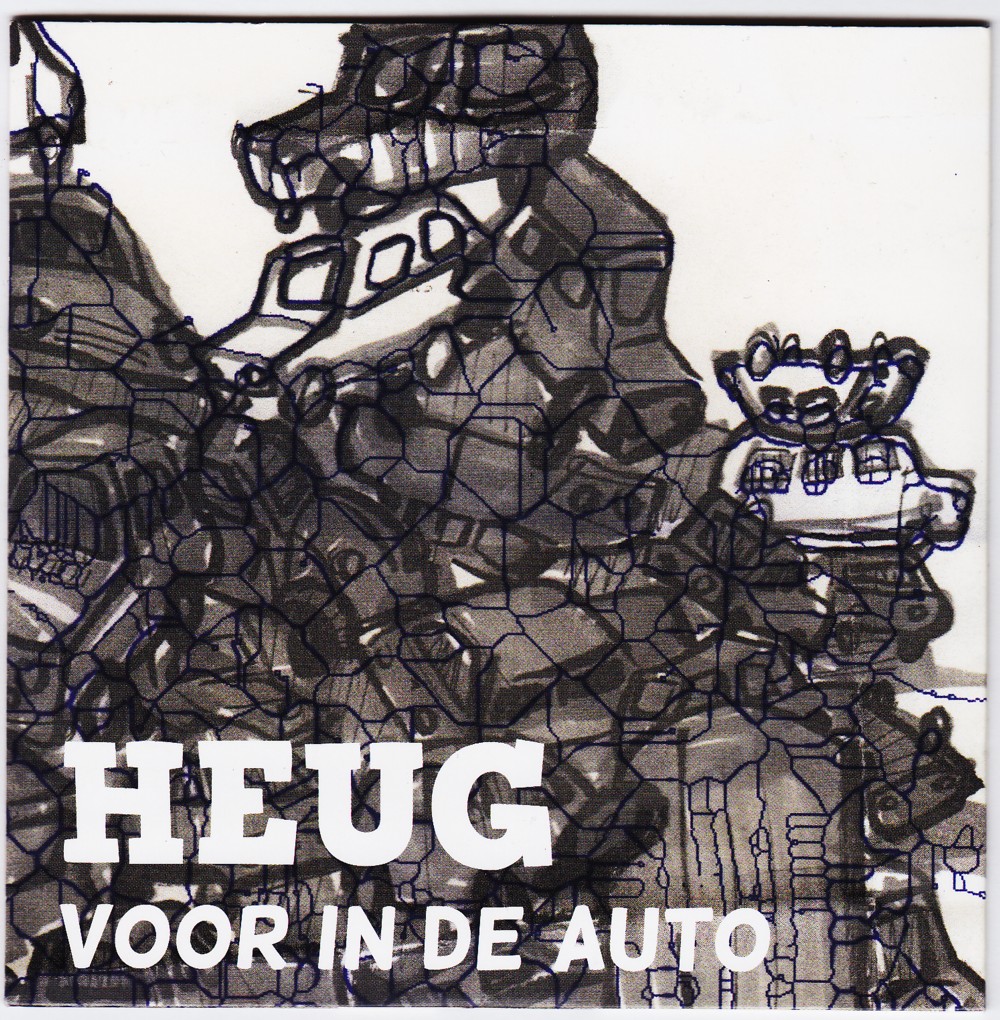 Hier is een stukje optreden dat op YouTube te vinden is:
Comments: