North Sea Surf Festival
Wednesday, 24 September 2014
Afgelopen zaterdag was ik op het North Sea Surf Festival in de Melkweg: negen (het werden er acht, een band kon niet komen) surfbands! Het feest begon om 4 uur met de Akulas en volgens strak schema verschenen achtereenvolgens op het podium The Krontjong Devils, The Twang-a-Matics, Surfer Joe & The Tonomats, Dirty Fuse, The Phantom Four, Fifty Foot Combo en Daikaiju.
Het was mij net iets teveel van hetzelfde, tegen het einde had ik een enorme behoefte aan James Brown, maar het was toch een goed bestede dag. Wat mij betreft waren Surfer Joe & The Tonomats het hoogtepunt: geen raar podiumgedrag, zo strak als een snaar en ze hadden zelf veel plezier in hun muziek. Toevallig staat de hele set op YouTube, dus u kunt er ook van genieten, al was het live natuurlijk een stuk indrukwekkender.
Ik had een paar dagen voor het evenement bedacht dat het misschien leuk was om een Surf Songtitle Contest te houden. Ik bood mezelf aan om ergens aan een tafeltje voor de bezoekers hun zelfverzonnen surfsong titels te letteren, die dan ergens aan een wand te hangen en na afloop een winnaar te kiezen.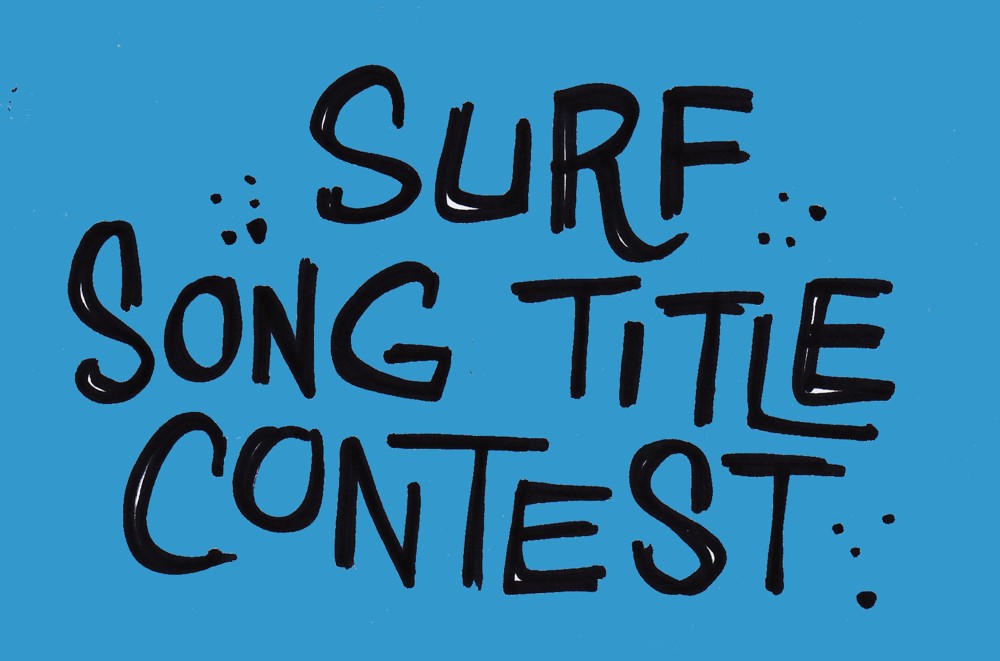 Surfnummers zijn, zoals u weet, bijna altijd instrumentaal en hebben de raarste titels.Het zou mooi zijn geweest als de winnende titel echt ergens op een elpee gebruikt zou worden.
De organisatie reageerde aanvankelijk positief, maar ik hoorde ineens niets meer. Waarschijnlijk was het te druk en was ik te laat met mijn voorstel. Volgend jaar probeer ik het opnieuw!

Comments: