Toekomstvoorspellingen
Monday, 8 December 2014
Gisteren ruimde ik een schaaltje op waarin een toetje had gezeten dat Gabi had gegeten. Sommige waarzeggers kijken naar dit soort dingen om iemands toekomst te voor spellen of karakter te analyseren. (Dat is trouwens min of meer hetzelfde, maar dat is een heel ander verhaal, wat ik nu niet ga vertellen.) Ik heb er een foto van gemaakt: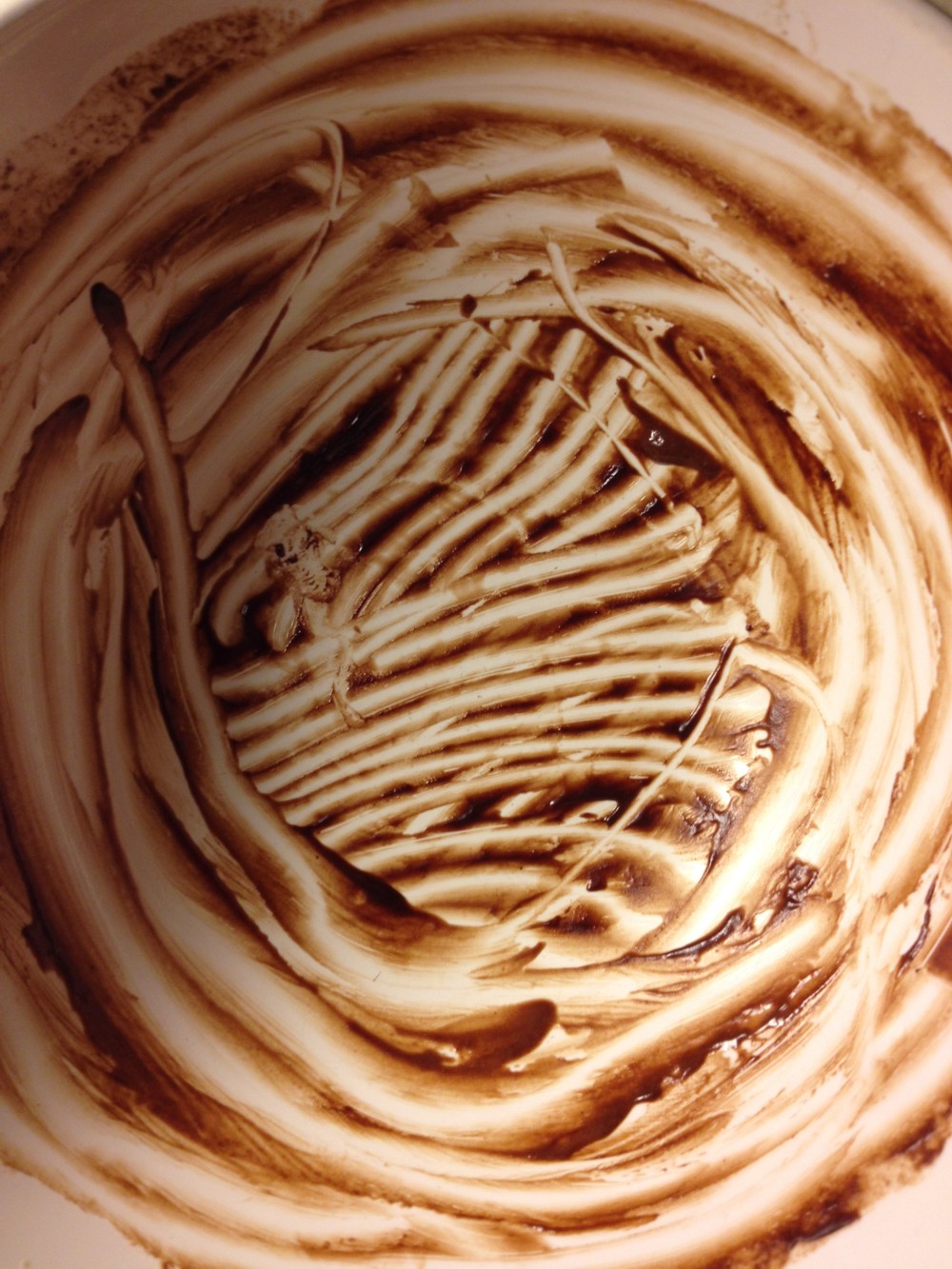 Je hoeft geen psychologie te hebben gestudeerd om te weten wat voor prominente karaktereigenschappen iemand heeft die zo een dessertschaaltje achterlaat.
Na de Beurs-avonturen is het gewone leven weer begonnen. Ik had een hele stapel oud papier liggen waar ik de afgelopen weken niet aan toekwam. Daar zat onder andere een catalogus van Lush tussen. Lush is een zeepwinkel, waar je stukjes zeep kunt kopen voor bedragen waar je ook een maaitijd voor kunt krijgen. In de catalogus staan die zeepjes afgebeeld en ik heb er een collage van gemaakt:
Er ligt nog een stapel van minstens ze twintig centimeter oud papier dus de komende dagen is ook mijn toekomst zeer voorspelbaar.
Comments: