Adolf Wolfli
Thursday, 10 March 2011
Er liggen aardig wat boeken op mijn bureau. Een stapeltje strips, een paar tweedehands boeken en twee nieuwe boeken: de biografie van Elsschot, geschreven door Vic van der Reijt, en een boek over Adofl Wolfli: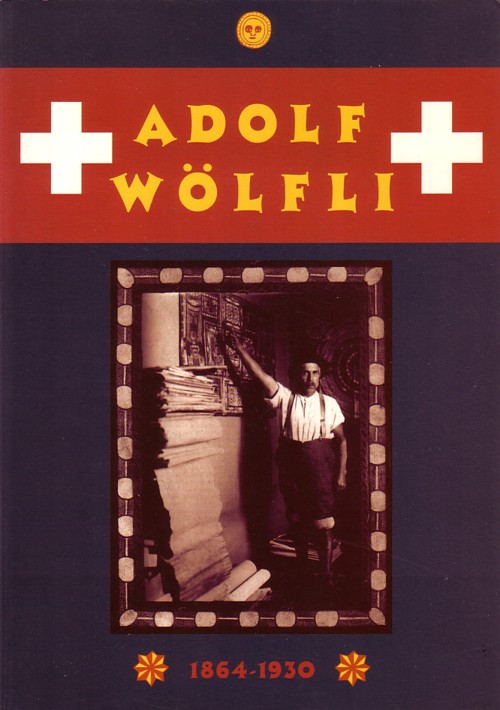 Ik wist dat het boek bestond, iemand had het me al eens cadeau willen geven, maar dat wilde ik toen niet omdat dit voor mij gevaarlijk spul is. Gevaarlijk in de zin dat het me niet loslaat en dat ik er dan weken mee rond loop. dat is me al eens overkomen nadat ik een Taschen boek met werk van Adolf Wolfli te leen kreeg. Ik snapte het niet, vond het fascinerend en besefte dat dit werk resoneerde met iets in mijn achterhoofd.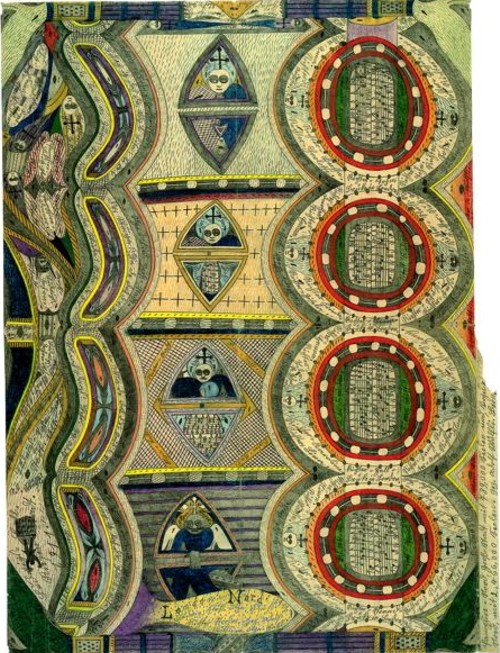 Adolf Wolfli was gek, en niet zo'n klein beetje ook. Er wordt wel gedacht dat dat een voorwaarde was voor zijn creativiteit, maar daar geloof ik niets van. Zoals ik het zie, had hij een hele goede connectie met de creatieve bron. Maar bij het omzetten van source data in tastbare creaties zat zijn gekte toch in de weg, denk ik. Ik ben niet geinteresseerd in de kunstenaars persoonlijk, ik zie liever wat zij zagen of zien, en voor mij gaat kunst erom dat je dit probeert te laten zien of horen.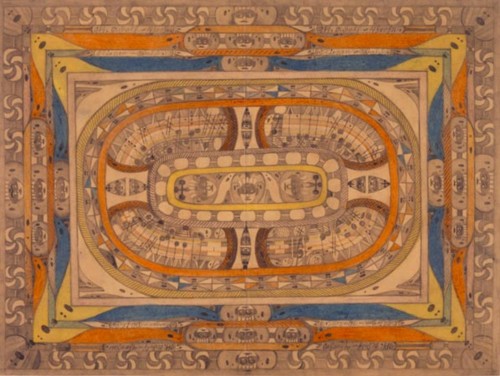 Adolf Wolfli had een parallel universum in zijn hoofd. En wat hij tekort schoot aan kwaliteit bij het tonen van dat universum door middel van kunst, compenseerde hij ruimschoots met kwantiteit. Ik snap na lezing van dit boek pas dat de stapels waar hij op sommige foto's naast staat een deel van zijn oeuvre is!
Ik zou ook graag zo willen zwelgen in het maken van dingen als Adolf Wolfli dat deed. Maar ik ben niet gek. Ik weet dat het verloren leven zou zijn, hoe verleidelijk het ook lijkt. Ik ben goddank inmiddels al oud genoeg om niet meer bang te zijn dat ik zo stom ga zijn om mezelf te verliezen in pogingen om mijn innerlijke universum toonbaar te maken.
Comments: