Demons
Saturday, 17 May 2008
Here are some drawings that I made on a rainy day while we were on a vacation in Spain: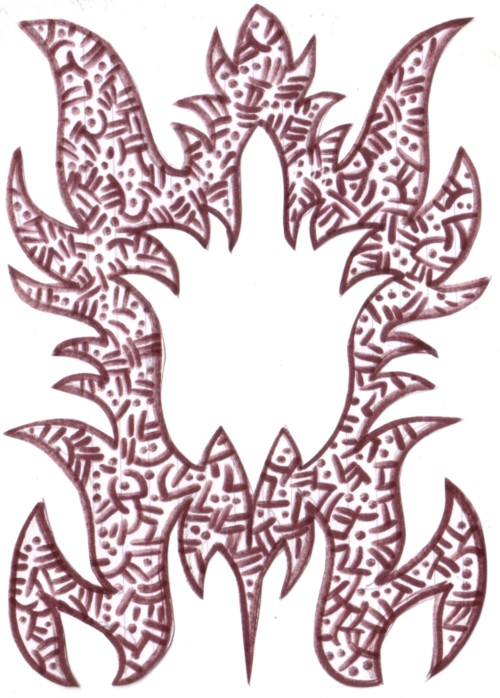 I began making such drawings many years ago, in a period that I only later recognised as a prelude to experiences that changed me view on life completely. I have read that more people felt an overwhelming urge to draw similar labyrintic patterns right before a mental breakthrough, but it I unclear to me what the precise relation is, or if there is any relation at all. I think that deeper parts of the mind are always preparing the more superficial parts of the mind for new insights, so that these parts, that we use to do our daily business, don't crash when the updates are downloaded and installed.
Here are a few more of these drawings made in Spain:

I have made hundreds of these "Demons", as I call them. The ones shown here are just sketches, but I made made many in ink, trying to come up with a re-producable piece of artwork. I even made T-shirts of one such Demon, but that is sold out. If you want one on a T-shirt, I can send you a design, so you can print it yourself.
I made these drawings in the house of friends, who have a massive collection of exotic music. He made us a real cool CD with songs to enjoy during our trips by car. But all these songs come from CD's that you can still buy, so I am not going to share any of this with you. But here is video that I discovered through this man, called "Music for six drummers and one apartment".
Comments: