Mess
Friday, 16 May 2008
On my desk is a nice pile of stuff that was supposed to end up in this blog. But every now and then I clean my desk and start from scratch: there is way too much music and information for this blog!
Here are some things that didn't make it this time: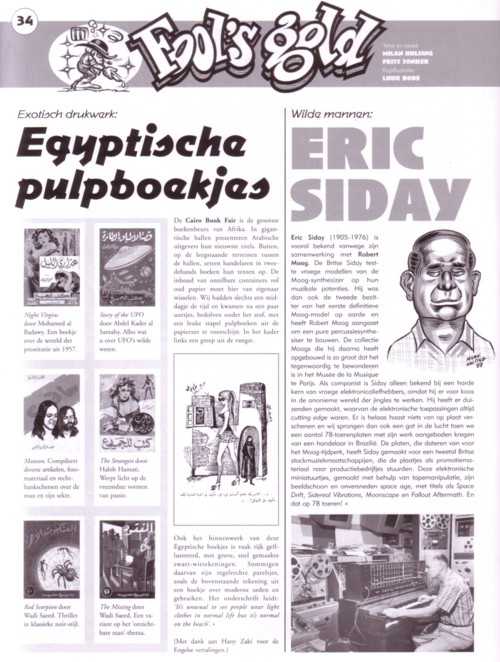 I wanted to write about the two page column Fool's Gold that Milan Hulsing and I make for Zone 5300. It is a magazine-in-a-magazine, about everything that is of our interest. Most of the time we both write half of the articles. The page above is entirely filled by Milan. The illustrations in Fool's Gold are often more important than the texts, so it is disappointing to see when they are lost in the lay-out. I wanted to ask Milan to give me scans of the covers of the Egytian pulp books, that you can (barely) see on the page above. But I didn't: there were too much other things that needed attention. Milan should of course start a blog himself: he has definitely some of the best stuff that blogs are made of!
Here is one of the records that I got from Ed Veenstra last month, but that escaped being mentioned in this blog: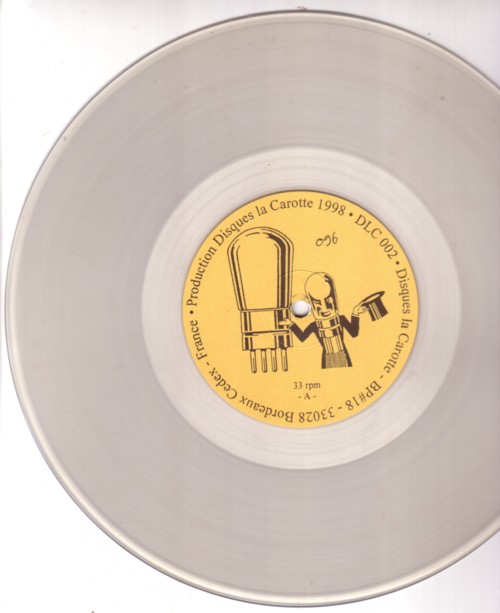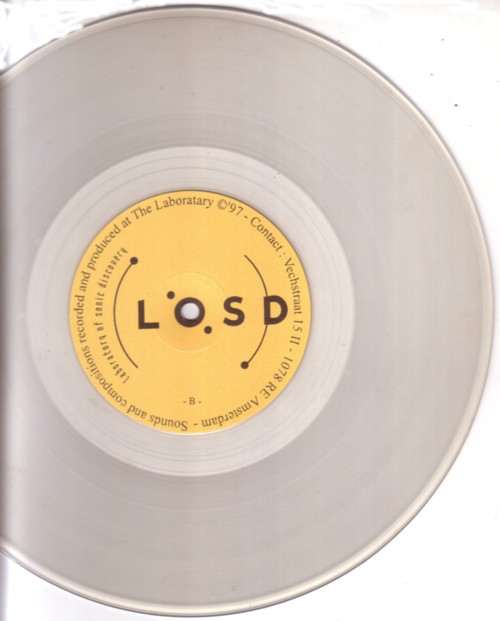 The record came with this slab of alien plastic, that probably served as the package:

I didn't write about it because the music on the 10 inch record sounded like this:
.
It is not that I don't like such records, but I have nothing to say about them.
Here is a postcard of one the most famous Dutch second hand record stores, Concerto:

Stores like Concerto are closing down rapidly, and I wanted to write about the changes in music collecting. But it is such a long story, and there are already so many other people writing about that, so I never found the spirit to do it.
And here is the cover for a show that I wanted to publish on this blog as a monthly podcast, so that the listeners could use this for the CD's that they can make of this show:
As you know, I love the Funky16Corners podcasts. I wanted to do something similar for disco 45's, of which I happen to have a lot. But it not yet possible to upload files bigger than a few MB's and this demo podcast is over 40 MB when I use a 128kbs bitrate. So, unless you don't mind that it is in low-fi mono (and in this version there are even some irritating computer clics, because I recorded it while typing this story), this project will have to wait till the future.
.
And finally is here a sleeve of a 45 that Dolf Hell bought last week: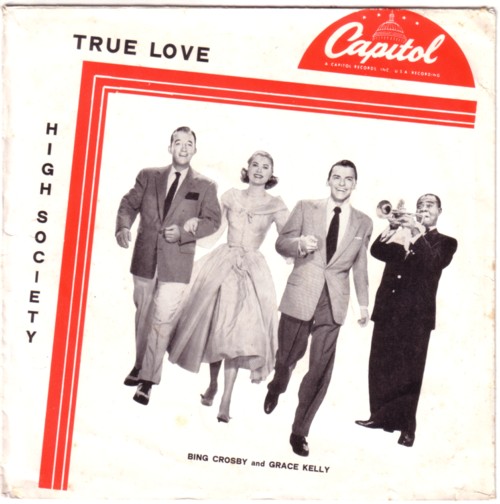 There is no record in the sleeve, but on the back you can read why:

It is another chocolate record! Well, it was one, because one of the previous owners probably ate the record. Dolf still doesn't believe that these chocolate records could be played on a record player, but I do. We just need some more research.
So far the mess on my desk that I will not going to use in this blog.
Comments: