BOOM
Wednesday, 10 September 2008
Today our son had made several drawings of some sort of logo:
I liked it very much and asked if I could work it out. That was okay, so I made this: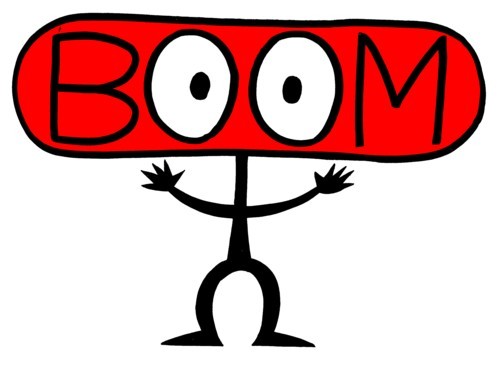 It is meant as a logo for skaters, so if you are interested in using it for T-shirts, mugs or whatever, just ask.
Here is a link to a site that Ruud Hulleman sent me. It is about a project of from Stephen Malinowski, and he makes software to set classical music to minimal animations.
I am not into classical music very much, but I like the animations.
I once had a dream in which I could see music in a very similar way: as if the notes were floating through the room, and all instruments had their own stream of notes. It was for the first time that I could literally see music. It was a rock and roll song, but I guess that any kind of music can be translated into such a visual, three dimensional form. That dream never recurred by the way, unfortunately.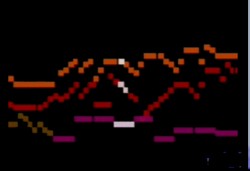 I wanted to share with you the song "Boom boom" by the Dutch writer/painter Jan Cremer with you, but I couldn't find my copy of the 45. It is supposed to be next to the other 45 that Jan Cremer has made:
On the other side of this record is "Oh Nederland", but I think that you will enjoy De flipstand better.
.
Comments: