Gevaphone
Saturday, 19 September 2009
Long time ago Dolf Hell bought seven plastic yellow 7 inch discs. He didn't knew what kind of music is on these flexi records because he had never dared to play them. They are in an extremely bad shape and on some of them is growing a kind of alien life form that I wouldn't want to have for dinner.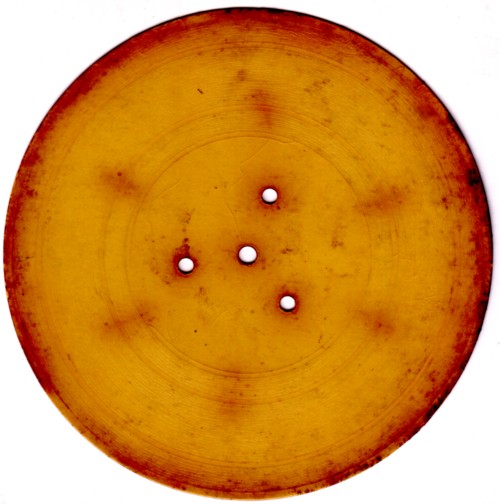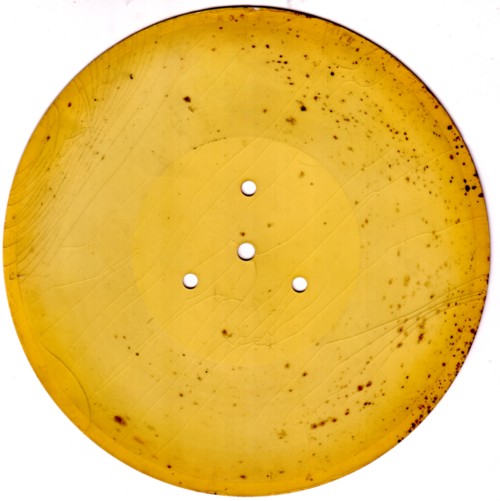 Being an audio archaeologist I never refuse to play a record, so I asked if I could lend them for a while , which was okay, and tonight I spend three hours and two needles to get some sound out of these records. That didn't really work. Most records were beyond recording. That is a pity because some of what I heard sounded very interesting.
Here is an excerpt of one of the records:
.
There was some Hawaiian music on one record, Latin, piano and a Dutch (?) woman singing in English:
.
The groove on these records starts at the centre and ends at the edge of the record. Many of the songs are incomplete.
Here is a jazz orchestra:
.
On one side of one of the records is a logo: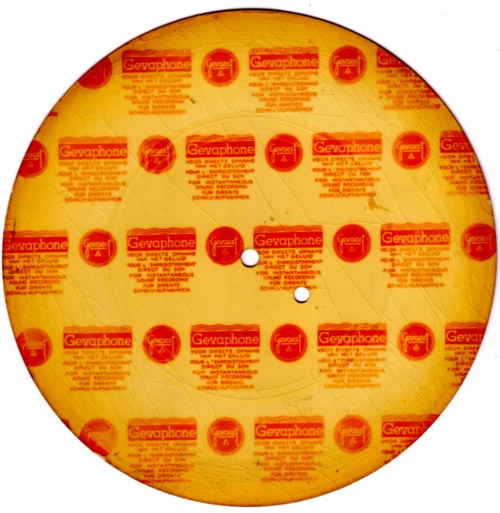 I have never heard of Gevaphone. And what are these recordings? Are these test pressings?
Here is the track that I found most interesting. I tried to improve the sound a little by recording it at half speed and by removing the ticks and surface noise:
.
Comments: