Robson
Thursday, 10 September 2009
Last monday Dolf Hell and I did an 15 minutes presentation of our book "De Muzikale Verleiding" for the monthy book fair called "Manuscripta". I picked some advertisement records to show and play there for a flabbergasted and wild enthusiast audience. Among the records was this beauty, that I have not mentioned yet in this blog: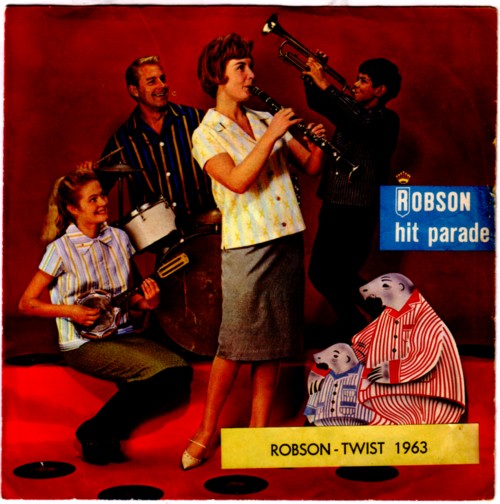 It is a one-sided blue flexi record for a company that makes pyjamas and shirts.
It would be too easy (and not funny) to say that I hope that they made better pyjamas than records, so I am not going to say that. Here is the "Robson twist"!
.
Many years after I had found this record, I discovered that there is another Robson record.
It comes in almost the same sleeve, but the flexi record is black and the song on it is different.
It a "Robson song" by the Robson Dixieland Band:
.
Comments: