Mokum fonts (3)
Saturday, 29 December 2012
De lagere school waar onze kinderen naartoe gingen is al drie jaar gelden verhuisd. De letters die aan de gevel van het oude gebouw hingen zijn niet mee verhuisd. Ik heb ze er zelf afgeschroefd, omdat ik bang was dat de project-ontwikkelaar die het gebouw gaat omtoveren in dure woningen, ze misschien zou weggooien. Het zijn houten letters met een laagje goudverf. Ze liggen ergens opgeslagen in het nieuwe gebouw. Maar ik heb ooit een foto gemaakt omdat ik een logo heb gemaakt van deze letters:
En nu heb ik alle letters gemaakt. Net als de andere alfabetten is dit niet meer dan een eerste schets: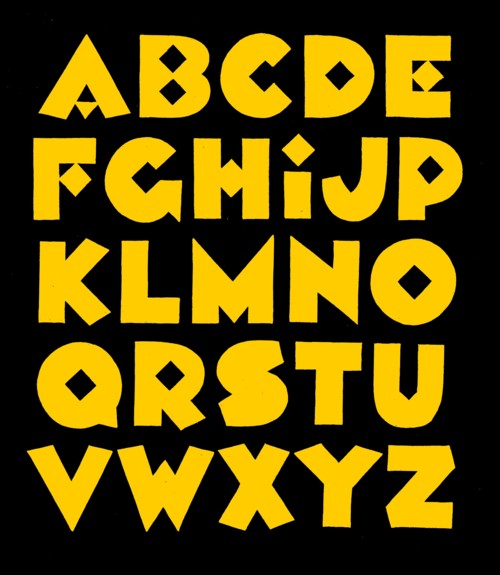 Als het werkelijk tot een boekje komt met Amsterdamse alfabetten, moet er nog wel het een en ander aan mijn schetsen worden gesleuteld. Maar eerst wil een stuk of 25 letters zien te vinden die mooi genoeg zijn. Ik heb geen idee of die er zijn, maar dat lijkt me toch niet te veel gevraagd voor een stad als Amsterdam.
De letters op de gevel van het Tuschinski theater hebben reliëf.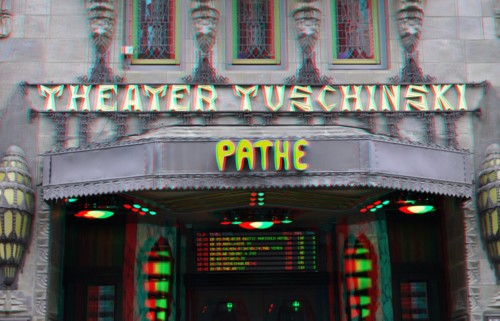 Ik heb dat niet (nog) getekend. Maar in de uiteindelijke versie ga ik dat misschien wel doen.
Mocht u trouwens een mooie letter in de stad tegen komen, dan zou ik een foto zeer op prijs stellen!
Wordt vervolgd!
Comments: