Oud papier
Saturday, 18 February 2012
Vandaag zag ik een stapel oude schoolboeken bij het oud papier liggen. Ze zaten in een vuilniszak, maar die was open en er gleden een paar boekjes uit. Het leek me niet bijster interessant, schoolboeken zijn meestal geen hoogvliegers als het gaat om illustraties. Maar ik heb toch maar even gekeken, en inderdaad: niet veel soeps. Behalve een Leseheft, uitgegeven door Thieme-Zutphen en drie Engelse lesboekjes uitgegeven door Longmans, allemaal van begin jaren zestig:
Dat leverde toch mooi maar weer een uurtje knipen en een tafel vol tekeningen op.
A number of things is wat mij betreft het fraaist geïllustreerd, door J.C. Armitage. Hier zijn een paar van de tekeningen: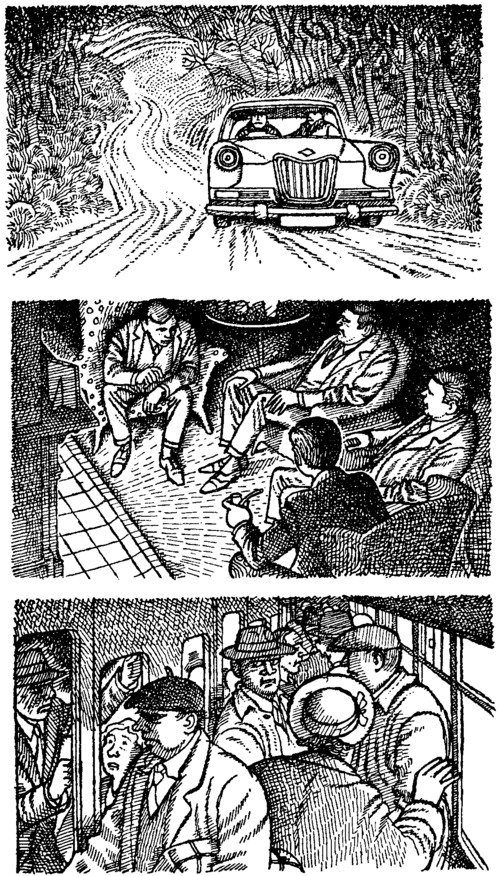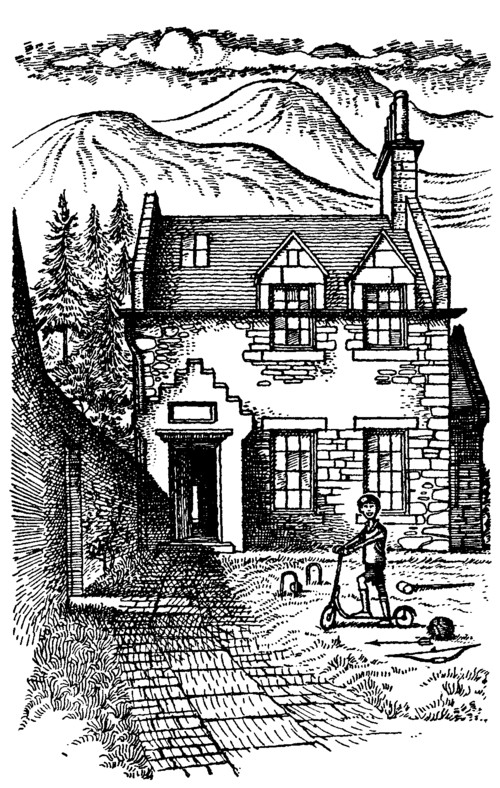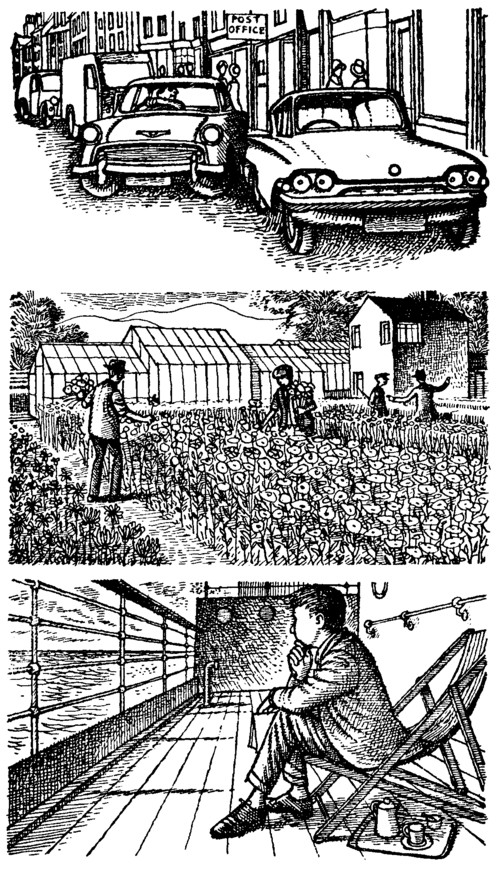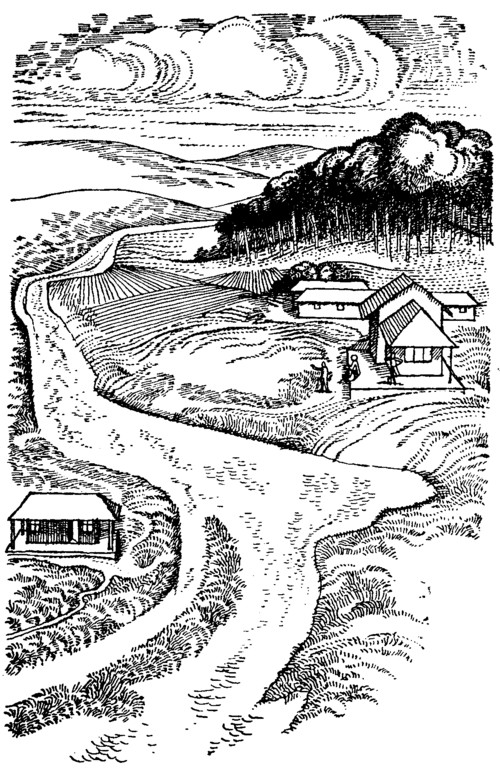 De illustrator van het Leseheft wordt niet vermeld, maar hier zijn een paar van zijn of haar plaatjes: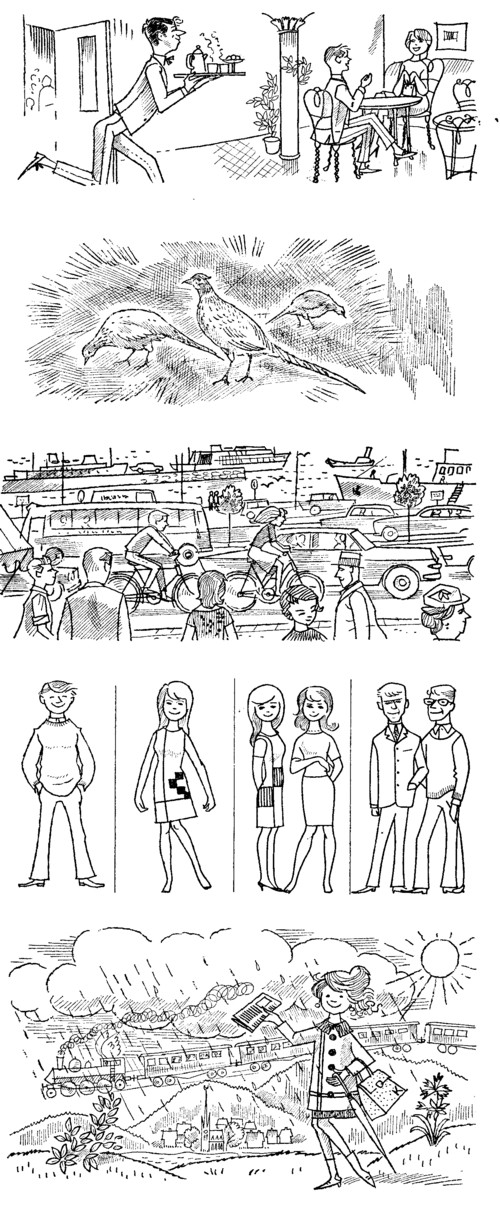 Mrs Marlow's money is volgetekend door Eric Wade. En dat bedoel ik letterlijk: op elke bladzijde staat een tekening! Wat ik er aardig aan vind, is dat er overal verklarende woorden in staan, tenslotte is dit een schoolboek. Hier zijn er een paar: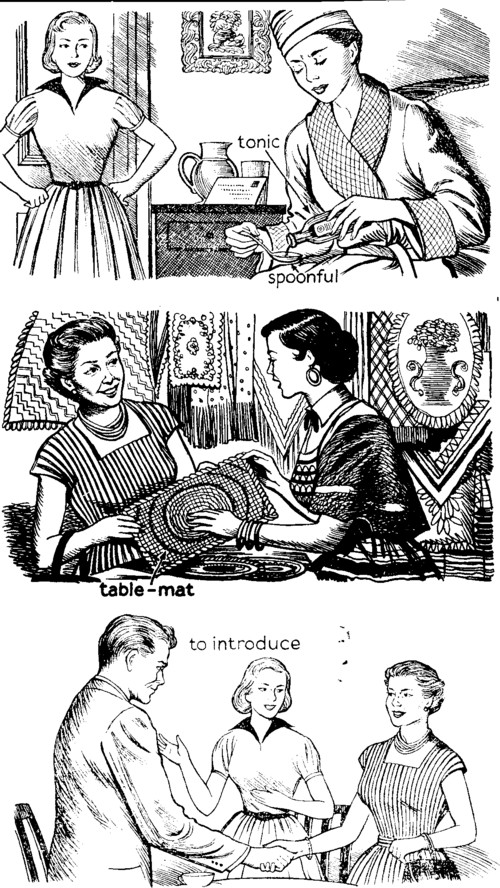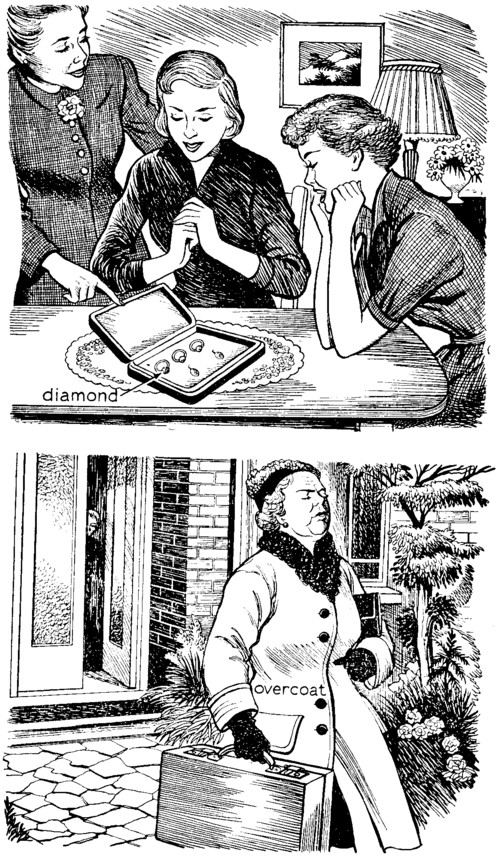 Natuurlijk lagen er niet alleen schoolboeken bij het oud papier, maar daarover een andere keer!
Comments: