Suri Soul Party
Monday, 13 February 2012
Ik fietste vandaag met een tas vol verfspullen langs een van mijn favoriete rommelwinkels. Om een of andere reden ga ik niet graag een winkel binnen in mijn verfkleren en met een tas vol verfspullen, maar vandaag deed ik het toch. En wat bleek: er was net een stapel elpees binnengekomen! Ik heb er zestien gekocht. Veertien surinaamse platen en twee disco-elpees. Van driekwart van de Surinaamse platen (voornamelijk 13 inches) verwachtte ik niets; de titels deden vooral kaseko's vermoeden, maar je weet nooit. En een paar platen hadden liedjes met Engelse titels, wat altijd een hoopvol teken is. De platen waren allemaal als nieuw; dat is tamelijk zeldzaam voor een partij Suri-vinyl. Niet zelden zien die platen eruit alsof er jarenlang op gedanst is. En dat bedoel ik dan letterlijk: alsof ze als dansvloer hebben gediend.
Hier zijn wat hoezen: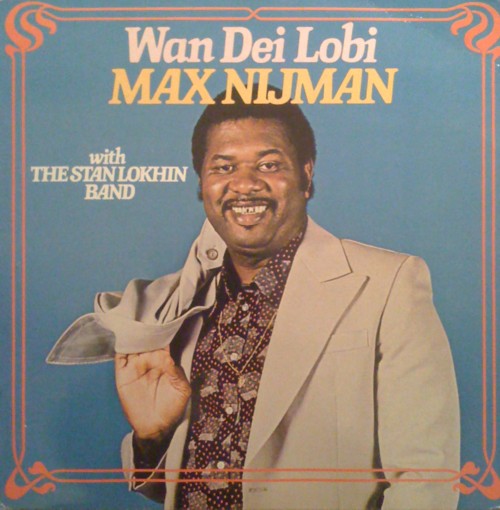 de hoofdprijs van deze stapel is uiteraard de elpee van Erwin Bouterse & his Rhythm Cosmos. Ik heb zijn singeltje al, maar daar ben ik niet kapot van. Maar op deze (rood vinyl!) elpee staan een paar killer tracks, waaronder dit "Easy to love":
En mocht u nog niet overtuigd zijn, hier is "Disco kaseko":
Ik was wat te laat op mijn werk, maar met zo'n elpee op je bagagedrager werk je natuurlijk graag een uurtje langer.
Comments: