Does size matter?
Tuesday, 25 January 2011
My brother often tells me that i should make my art bigger. I prefer to work on small sizes and i don't think i will change that, not even if that means i will never be able to sell any art work. But because i wanted to see for myself what the difference is, i made three larger drawings in the style that i have been working in for the past few weeks: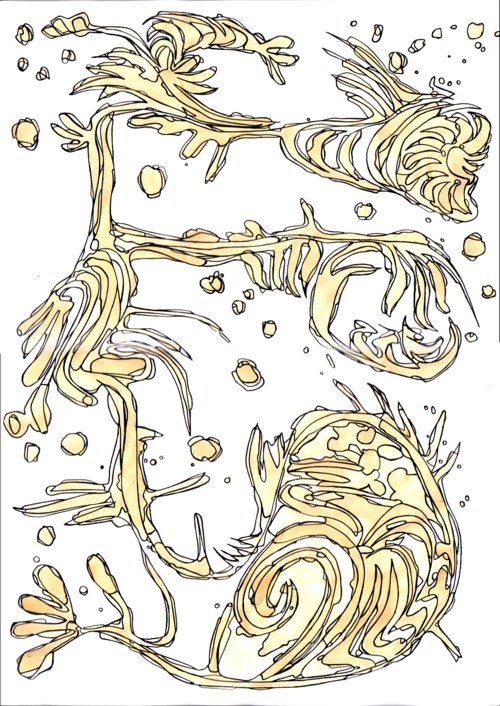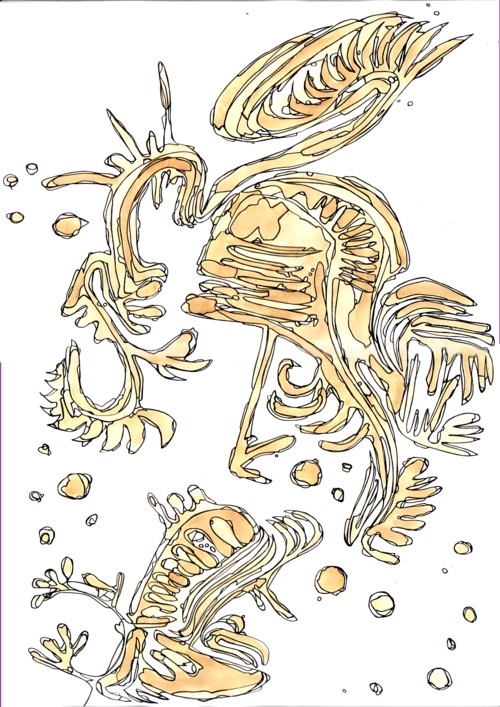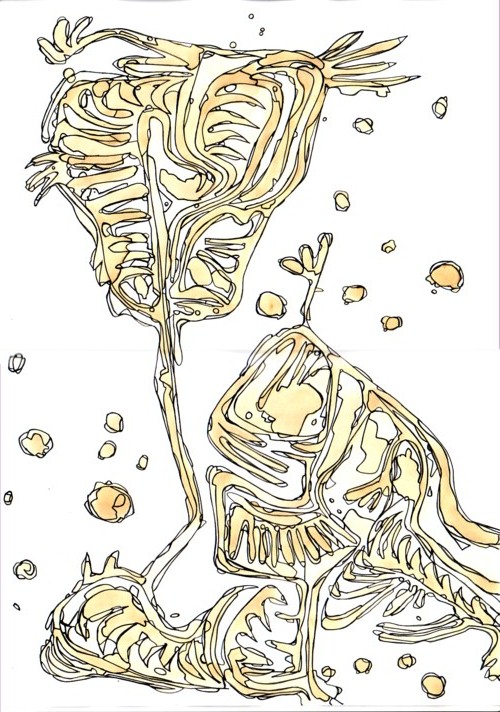 These drawings are A3 sized. That is still not real big, but much bigger that the A6/A5 that i prefer to work on. I understand that some people like to have something big on their wall. But making the kind of stuff that i like to make works better on small pieces of paper. So from now on i return to A5/A6 again.
And here is the track that i mentioned a few days ago. Dirk played it at the monthly neighbourhood dance party and although this kind of music is not in my musical diet, i loved to dance to it.
Comments: