Dingenzoeken
Thursday, 24 June 2010
Just like Pippi Langkous i am a "dingenzoeker". Many people like to search for shells or stones when they are at a beach, but as a house-painter/handyman i have the opportunity to "dingenzoeken" all through the year.
Whereever i work, i pick up all the old nails and screws that i encounter. Usually the builders have dropped these, but some i have to take out of the walls and doors before i paunt them. And there are all kind of other things lying in houses that are being renovated: if it is small, i pick it up and put it in my pocket. At home put all this stuff in a box, and at the end of a project i used to make a collage for the owners of the house. But after seeing that most of them showed no interest in these collages, i kept the content of these boxes for myself. Every now and then i empty a box and make a collage. Here are two recent ones, photograped by our son: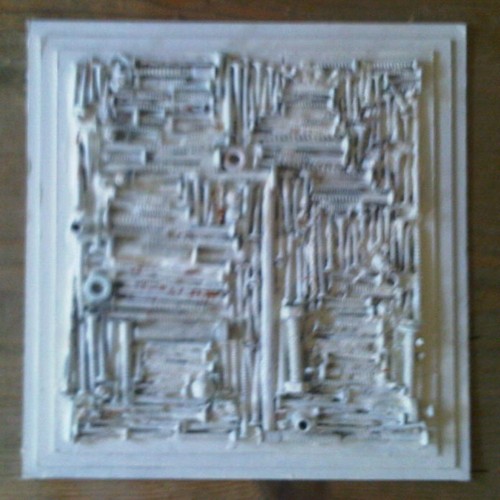 All the other photo's are not worth showing, but i will ask him to make better pictures.
Comments: