Dr Van Impe
Sunday, 11 November 2007
I seem to collect religious records.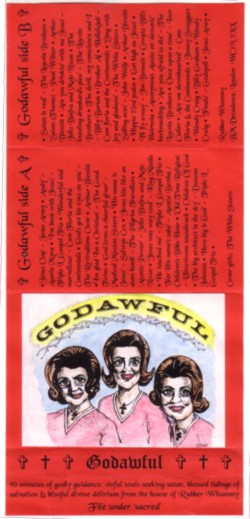 That is strange, because I cannot remember buying half of the records that are in my reli-department. And I don't really like them either.
I still wait for a series of CD's with ultimate finds in the category of Christian religious recordings. I only know of the Godawful tape ( "90 minutes of Godly guidance, sinful souls seeking Satan, blessed tidings of salvation & blissful divine delirium from the house of Rubber Whammy" ), but I know that there is more than enough of this material going around to make a nice CD-box. I would love it done with taste, with excerpts from spoken word in between the songs, and with a booklet with obscure pictures, extensive linernotes, and of course with songs that cover the whole spectrum of religious madness.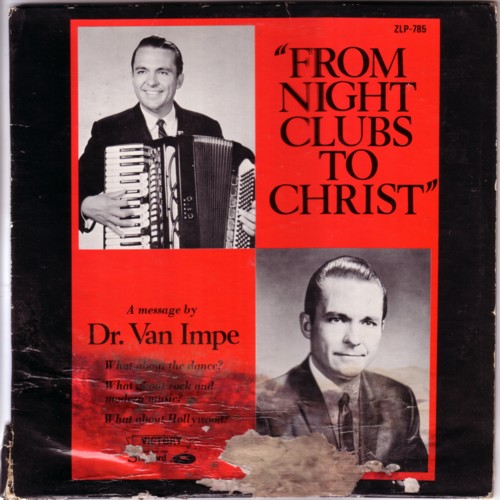 The word religion is a bit misleading here. The CD-box that I have in mind has nothing to do with true religion. That is why this genre fascinates me so much. It is all so totally wrong that it would take a life to understand it. A good example is the spoken word LP that Dr. Van Impe recorded in the sixties for the Victory label. The tone of his voice, the ideas expressed, the way of reasoning, I have no idea where to begin if I had to tell why this is what makes Life worth leaving for me. So you better listen to this excerpt for yourself:
Comments: