Sinterklaas (part 2)
Tuesday, 27 November 2007
Years ago I made a little postcard size fanzine about record collecting, named Hystereo. The circulation was about as large as the amount of issues that were published, 30. Some issues came with a tape or a CD. There is a DJ who uses the same name, Hystereo, but I think that I was first. Not that this matters, this part of the world is big enough for two people sharing one name.

Issue #15 was a Sint Nicolaas special. I described all my Dutch Sinterklaas advertisement records, which is a very nice but totally trivial sub collection. I think that I am the only person on this planet who collects Dutch Sinterklaas advertisement records.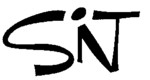 By the way, it was Sinterklaas who started me doing Cryptoglyphs. My daughter saw this word on television and showed it to me. I have been experimenting with this way of compriming words for a week or two, but then I felt I couldn't add much to what I had already done. And I like the Typefaces much better!
I have been trying to make some Typefaces that are really recognisable. I do at least one Typeface every morning, of a person that is on a picture in our daily newspaper.

Today I did Marjolijn Februari, a women who writes a column that I enjoy pretty much. And last night I tried Matthijs van Nieuwkerk. I never was a brilliant cartoonist, but it is fun doing.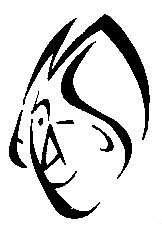 Anyway, today I got a Dutch Sinterklaas advertisement record over the mail from Frank Tonus. It is a record made by De Gruyter, a supermarket chain that was big in the sixties in Holland.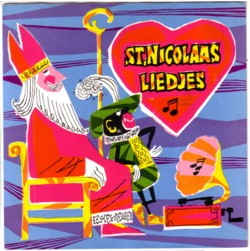 It is a one sided flexi record, that has a beautiful fold out sleeve, with illustrations by an anonymous artist. The record itself is less interesting: the usual children choir singing some of the most popular Sinterklaas songs. I am not going to let you hear that.

Here is a track from another Sinterklaas record, by two guys that are on my list of all time favourites.
Comments: