Jazzy grooves
Saturday, 20 October 2007
Among the records in the Alex Sas collection are three LP's on New Breed Records. But they are in sleeves of the Eight ball Records label, so there must a relation to these two labels, because I am sure that Alex bought the LP's this way. The LP's are named Jazzy grooves, volume 1 to 3. On each LP are six tunes that sound like library tunes after-la-lettre. This is early nineties stuff and I have no idea what this is.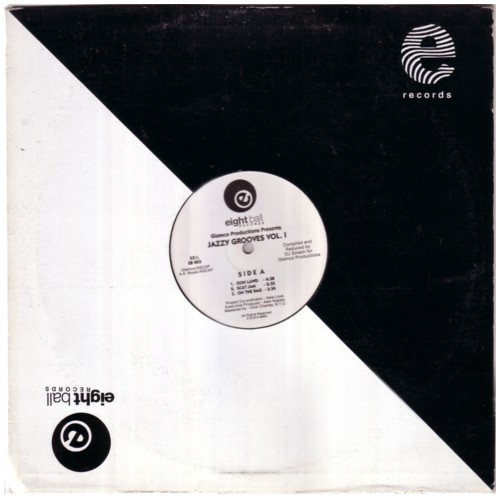 On the label of the first LP it reads that the music was compiled and reduced by DJ Smash for Glamco Productions. And that is how the music sounds: reduced. As if all the extras are mixed out, leaving a monotone instrumental. I like the tunes, but I wonder why these LP's were made. For people who made their own mixes at home but were too lazy to create their own basic tracks? Or were these tunes used to dance to?
It is clear that these nineties music is not my home territory. But for the past few days I have listening to techno, garage and house tracks and I am surprised how much I enjoy all this. This story is not over yet. The most is yet to come!
Here is from Volume Two of Jazzy grooves a song named Huh.
Comments: