Durwood Douche
Sunday, 23 December 2007
I never liked the plastic boxes in which new CD's are sold. I am sure that if CD's were sold in the same kind of sleeves that records have, I would have been more enthusiast about CD's. The second generation of slim cases was a slight improvement, but they still suck. Plastic grows old ugly (paper does not) and you cannot read what is on the CD when you put them on a shelf.
For my CDr collection I began using transparent plastic bags in stead of these stupid boxes long ago. When filed in a way that you can flip through the collection, this works perfectly. But it bothered me that all the bought CD's are still in those clumsy boxes. The back cover of the CD's doesn't fit in the square plastic bags. Unless you fold it, of course, which I think is a form of violence that I try to avoid.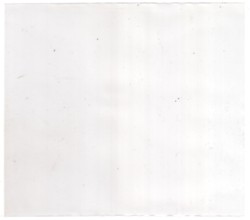 Last week Fake Booij gave me a pile of plastic CD bags that are a little wider, so that the back cover of CD's fits in it. Wow! I replaced a large part of the boxes with these bags, and this action made me quite happy. Not only reduces it the storage space with about 75%, it gives me an hard to describe aesthetic pleasure.
Fake's gift was very well timed: I had just bought a large pile of second hand CD's. Mainly music of Dutch acts, like Anouk and Ilse de Lange, but also some exotic rap, and a CD by Durwood Douche.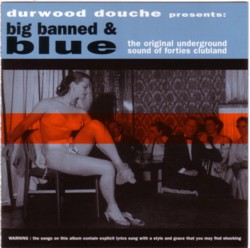 On this CD is the song Why me god, which had been on my wish list ever since I heard it. (Hm, I can't remember where or when I heard it, but it was long ago.)
I thought, or hoped, that it was a cover of an original forties song, but it is not. The song has been written and recorded by Durwood Douche himself in the eighties. He is not clear about the date in the liner notes; he doesn't even name the singer or the other musicians!. That doesn't change the fact that I love this song:
.
There are 13 other songs with so called explicit lyrics on the CD, but they are to explicit funny for my ears. What I like about Why me god is that it shows how hypocrite the lyrics of many pop songs are. Every song in which somebody gets funked, humped, bumped, rocked or rolled says so much about the hypocrite culture in which we live and that we accept. Why are so much people offended when we talk about sex as it is? Is Why me god really offending? Why is there in our culture such a wide gap between porno and the way sex is treted in mainstream culture?
I am no fan of porno, and I don't feel like a freedom fighter, but it always bothers me to realise that grown up people never sing what they think. Especially since I have children, I find the hypocrite culture in which I live, and which I am an active part of, embarrassing. A song like Why me god is for me way shower: this is how it should be.
On the CD ( called Big banned and blue, by the way) is also a Christmas song. It doesn't come close to Why me god, but hey, it's Chirtsmas.
Comments: