Hans Engelman (part 2)
Tuesday, 11 December 2007
I promised to show some of the landscapes that Hans Engelman has painted, but while trying to make a selection from the map with pictures that Ans Lievense gave me, I changed my mind. I like the paintings of models much better.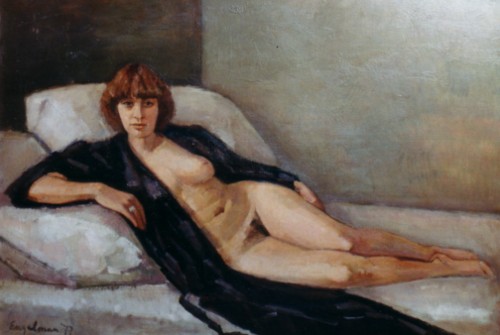 I have not much more to tell about the artwork of Hans Engelman than I already did. I mean, I could tell you what I think of his work, when he was born, what other people think of his work, etcetera, but I would not be interested in such information if I found it on your blog, so I will not do that.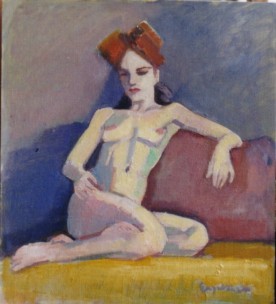 I did an extensive Google search on Hans Engelman, and it is interesting to compare the information that I read on the Net, with the stories that his wife told me. Lives of people are too easily reduced to a few lines, and often these lines are far from the truth.
I know this best of all from my own experience, of course. When I google my own name I find mostly links to a series of comic books that I did with Eric Heuvel. Apart from the fact that this is just one of the projects I did in my life, it is not at all what my life is about. I have a family, I am trying to make a living as a house painter and I have all the difficulties that other people have too: sickness, depressions, frustrations, unanswered questions, etcetera. To read that "Frits Jonker worked for four years on these comic books" is great humour. In those four years so many other things happened that I can now barely imagine that I also wrote four comic books. I just want to say: for me the making of these books was for 90% a struggle with the people that had something to say in the project, and of course with myself. Ever tried to write a book while your wife is sick and your two children need to be taken care of? And I am not overdoing: the truth was far more complex. And I don't won't to go into personal details, because the biggest problem was my lack of writing skills, and I don't want to make myself look better than I am. But I read a few things on the Net about Hans Engelman that made me think of this. This guy had a family too, he poured more love in his paintings than most people give to their partner, and then to have the guts to do such a person off as an incompetent sucker in one line in an article… YUCK FOU!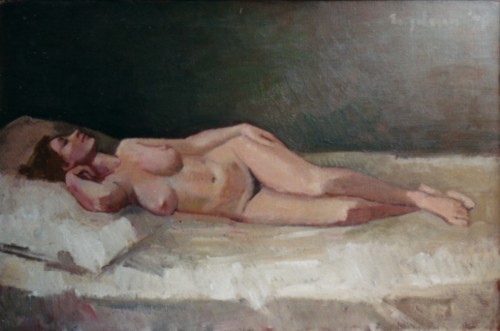 I love the Internet and all the possibilities of modern technology, let there be no doubt about that. But it is sad to see how some people abuse it. But I better end this rave here, because I don't want to write about all this. Let's play some uplifting music!
Here is a track that I heard in a radioshow of Funky16Corners. I burn these shows on CD and played them a lot for the past few days. All the shows are great, but this track makes me want to hit the repeat button all the time.
Comments: