Hans Wesseling
Thursday, 13 March 2008
There are not much Dutch records in my collection of which I have never heard or read anything. And in most cases it are not very interesting records. But there are a few exceptions, and one is this 7 inch flexi record from 1967: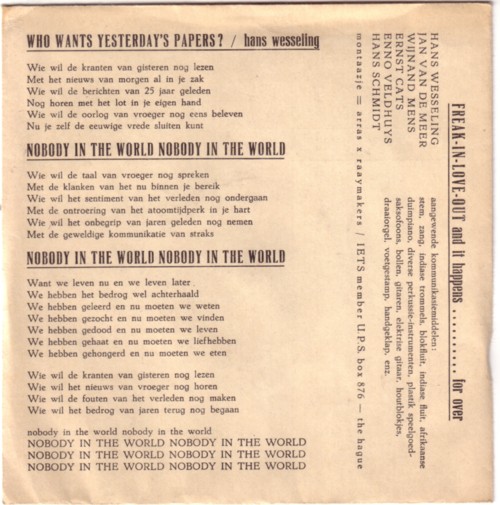 On one side side of this flexi is a recording by Hans Wesseling and friends. A very typical piece of music for those days, but not for Holland: I don't know any other record that comes close to this. Which does not mean that I think that this is great music, but it sure is unique.
.

On the other side is a poem by Le-Roi Jones, entitled Black Dada nihilismus.
.
I have no idea why this poem is on the other side of a Dutch record, and the sleeve gives no explanation either. I will show you both sides of the sleeve, and both the labels too.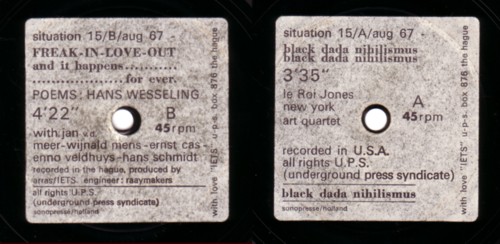 I would appreciate if anybody could tell me more about this flexi record.
Comments: