Tefifon
Sunday, 9 March 2008
In a comment on my story about the Bimbo Box a certain Crush mentions that the tape machine used in the original Bimbo Boxes is called a Tefifon, in stead of the word that I made of it.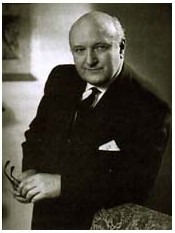 I just did a little search and was surprised by what I found. As always, what I found was far more than I expected.
The Tefifon is a precursor of the tape recorder and worked pretty much like a record player, with a needle and a groove. It took me little effort to find pictures and descriptions, so I won't give you a list of links.

The best information that I found was on John's Radio Web. And there were several other great sides, but they had their texts and pictures protected against criminals like me, who want to download that.
The Tefifon was an invention of the German engineer Karl Daniel, who already in the thirties made these machines for the German army. In the forties the Tefifon became available for the public. I read that the sound quality was better than that of shellack records, but less than the later vinyl records. There were pre-recorded tapes on the market, but you could also buy tapes for home-recording. And there could be recorded up to four hours on one single tape! So far I have found only one sound sample, and that sounds indeed very good. Much better than the Tefifon recordings that I have heard in the Bimbo Boxes.

Every time I discover something that I never heard of, and the Tefifon is just one example out of many, I wonder how many more there must be. Probably more than I can handle. But if you happen to know something, please let me know anyway.
Comments: