Roberto Delgado
Saturday, 5 May 2007
Let me say it carefully, because in earlier attempts to describe my feelings about this kind of music I seem to have stepped too hard on too many toes. But in my opinion many of the so called exotica records are highly overrated easy listening. Not every song with an exotic touch and a lot of stereo-effects is exciting. And especially the records produced in the seventies in Europe are nine out of ten times soulless crap.
What amazes me is that artists, who have carefully build a reputation of producing crap, also have recorded some nice or even great music. That is strange: either they just had a few lucky days of genius, or they sold their soul early in their life. For a naïve utopist like me, both possibilities are hard to understand.
Yesterday I sorted out some German easy listening records, of which I had far more than I could remember. James Last and his two brothers, who are exemplary for this genre, will be featured in a future episode of this Soundtrack, but today I want to write a few words about Horst Wende.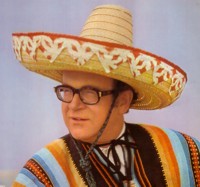 Horst Wende was originally an accordion player and he made also records under his own name, but he is most known as Roberto Delgado. Roberto Delgado is responsible for many easy listening LP's, most with Latin influences. The sound is not very different from that of his German colleges in the field, but he does seem to have a little more soul than most of them. And unlike most of the other German orchestra leaders he did not record any medleys. Medleys are one of my criteria for not buying a record. I cannot stand medleys. Another fact that made me mention Roberto Delgado in this Soundtrack, is the fact that he played ska. On some of his LP's are covers of Reyurn of Django, Liquidator and Wet dream, with nice organ playing and an up tempo dance beat.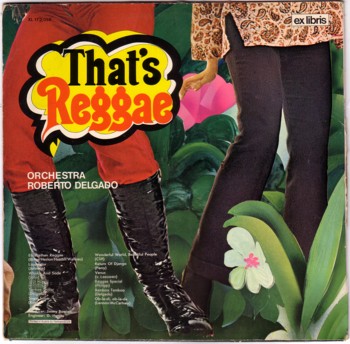 These tracks are spread out over several LP's, and although I make CDr's of such tracks, it is not an ideal situation for a person with an autistic inclination. So I was very happy to find an LP yesterday with all these tracks on it: That's Reggae. (Well, not all: Soul limbo Is not on this LP. It is no reggae too, of course.)
Here is the Roberto Delgado Orchestra with Return of Django. (And don't tell me it is crap, because I know. But the rest is far worse!)
Comments: