Wild Havana
Sunday, 6 May 2007
I bought many very nice records from Ruud, a guy who has a record stand on the Waterlooplein, a fleamarket in Amsterdam. He collects records too, and he knows a lot more about records than I do. I learned to buy the records that he advised me, even though his taste is not mine. It often took me some time to understand what is good about these records and there are still quite a few LP's on my shelves waiting till I understand them. But I am not in a hurry. I know from experience that some of the LP's that Ruud sort of forced me to buy, turned out to be indeed as good as he promised, even if it took me years to get that.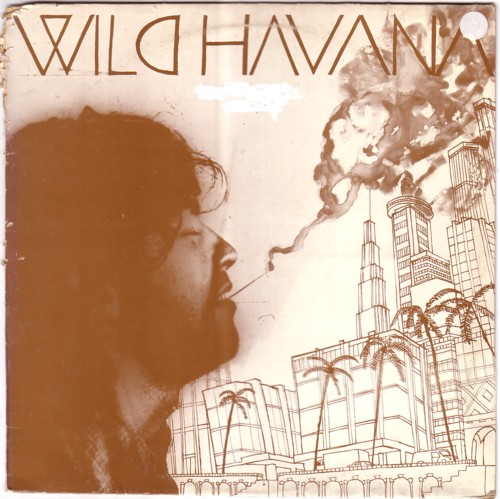 A good example is the nameless LP by the dutch band Wild Havana. It is from 1977 and although it looks and sounds as a private release, it was released by EMI-Bovema. I have never seen another copy and Ruud told me that it is a rare record.
When I first played it I thought it to be far more abstract than I hear it now. Back than (fifteen years ago or so) I wished there were more recognisable songs on the LP. For a large part all I could hear were bloops and bleeps. Today I still think it is a freaky record, but I recognise song structures and I can hear that these guys ( Johan Smit, Cor Smit and Kees Engelhart ) can play. But it are the bloop and bleeps that make the record fun!
Here you can hear Wild Havana for yourself.
Comments: