The Templeton Twins
Monday, 28 May 2007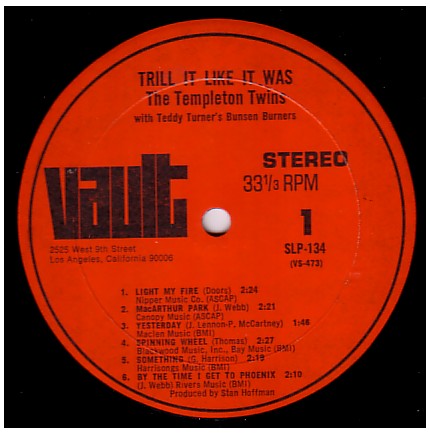 I have bought many LP's that were sleeveless. It is not that I don't care for the sleeves, but I love the music most of all. And you never know if you get another chance to buy a record. (Every now and then I get memories of all the great records that I did not buy, for reasons I cannot remember after all these years!)
Today I pulled the LP Trill it like it was from my shelves, made by The Templeton Twins. Their cover of Hey Jude appeared on the Exotic Beatles compilation, but it seems that the LP is not out on CD yet.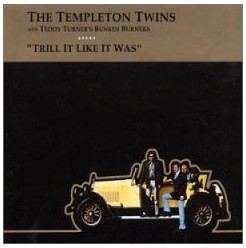 While writing this Soundtrack I usually do my daily Google search, but all I found of The Templeton Twins were thumbnail pictures. At least I have an idea now of what the sleeve looks like.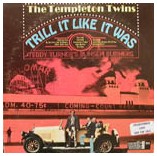 The Templeton Twins recorded 70's songs in a 30's style. And although both the songs and the style are not what I usually care for, I love this LP. I know of no other project like this, and it is very well done. (Hm, I wonder, is there ever made an LP with 30's songs in a 70's style?)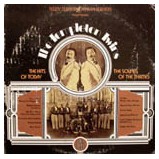 Here are The Templeton Twins with Teddy Turner's Bunsen Burners with Light my fire.
Comments: