Bohannon
Tuesday, 1 May 2007
Among the first 50 records that i bought in my teens, are two 45's by Hamilton Bohannon: East coast groove/Disco stomp and Footstompin' music Dance with your parno.

I remember listening to these songs and wishing they were longer. The songs themselves are nothing special, it is all about the groove. And apart from being groovy, I thought Mr Hamilton to be a very cool dude, based on the pictures on his records and the one video clip that I had seen on television.

Later I bought every Hamilton Bohannon record I could find. That was easy, and I guess it still is; Hamilton Bohannon doesn't seem very popular. I haven't counted my Hamilton Bohannon collection, but I guess I have ten singles and five LP's. It is not all that great: he looses the jungle groove on his later recordings and maybe it is okay for a 45 if you can't write a song, but an LP is too long to come away with that.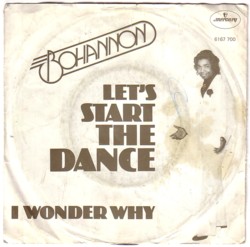 The strange thing is that Hamilton Bohannon could write Songs: in 1978 he made Let's start the dance, which I consider one of the best dance tracks ever. Whenever i deejayed on a party, I always played this song as the opener. I will not to describe what I like about it, you better listen for yourself.
My deejay name was Doctor Disco. Or actually, somebody once named me that and although I think it is a stupid name, I kept it, because it is indeed the kind of name that you expect a guy to have who plays only seventies disco.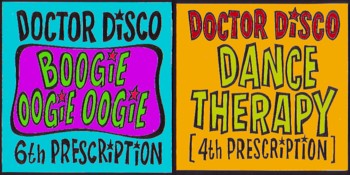 I never really enjoyed deejaying at parties. More than once I emptied the dance floor by putting one of my favourite songs on the turntable. After a while it began to dawn upon me that I missing some essential characteristics to ever become a popular deejay. I mean, I rather empty a dance floor with a great record than filling it with crap songs.
After I post this story I will do a Google search after what has become of Mr. Bohannon. If the results are worth the effort, I will tell that story another time. For now, here is Let's start the dance!
Comments: