Stan Kelly
Monday, 10 November 2008
One of the real treasures in my record collection is an LP from 1963, with 15 songs specially composed on the Friden Justowriter by Stan Kelly: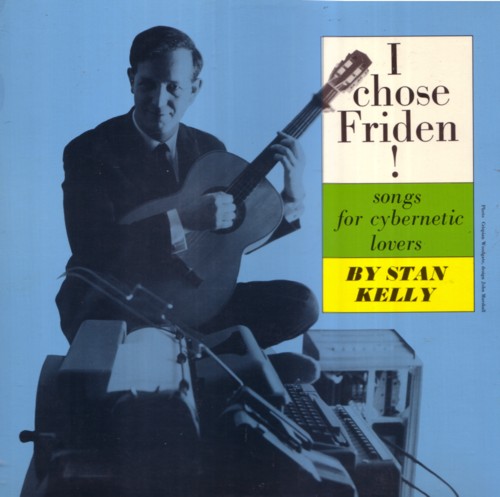 All songs are about a very early computer, called the Justowriter. I have never heard of it, but based on the lyrics it was a machine that worked with punch cards. Here are the linernotes on the back of the sleeve: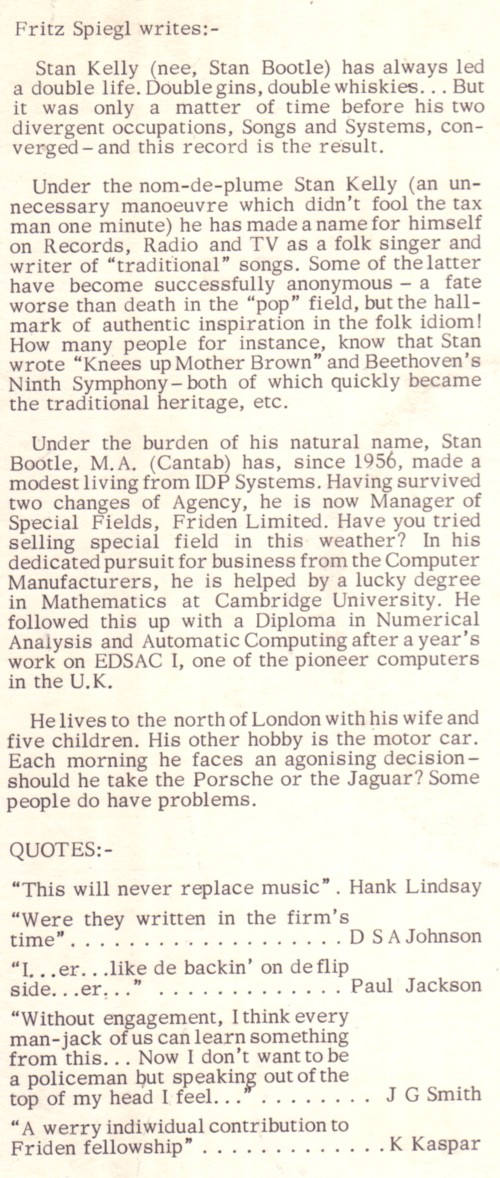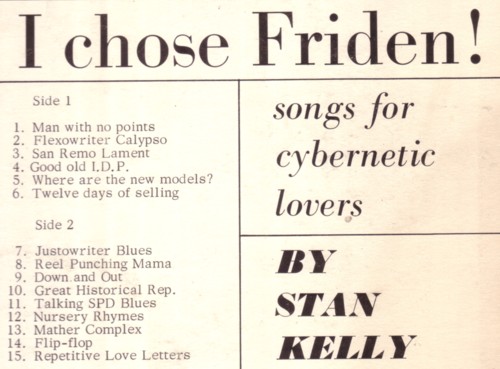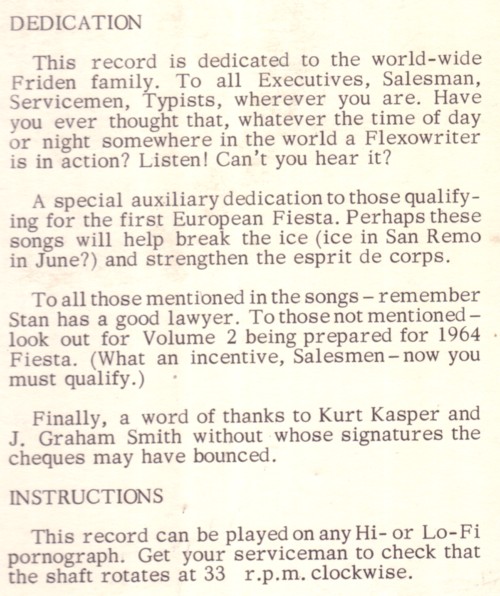 Musically it may not be the best record in the world, but the are not much advertisement LP's with songs about computers made in the early sixties, so you better enjoy this just as much as I do:
.
Comments: