Time travel agency
Wednesday, 12 November 2008
Many years ago I came upon the name "Time travel agency". My first idea was to make a fake website, that exactly looked like the sites of ordinary travel agencies. It should look as if people could order tickets to travel to exact time locations in the past or the future.
But because I like ideas themselves much better than actually working them out, I never made such a site. I did write a series of one pagers for Pieter Dorrenboom about a Time Travel Agency. They were published in a booklet published by Malmberg, a few years ago. I hoped that we would be asked to make more episodes, but they thought that six was enough. The pages were published in colour, but I could only find the black&white photocopies that Pieter send me: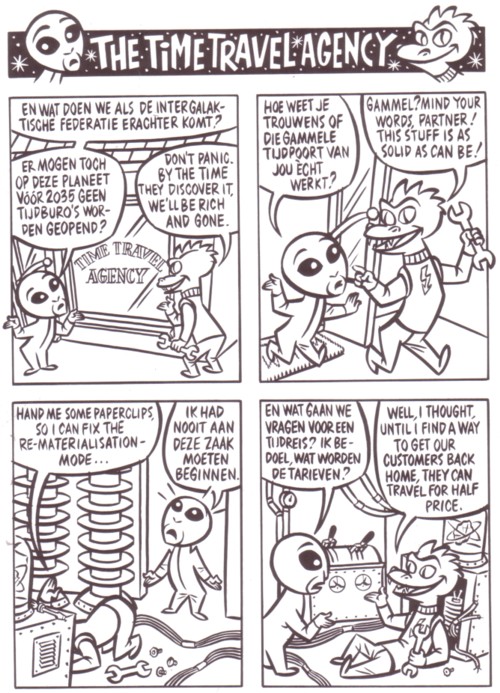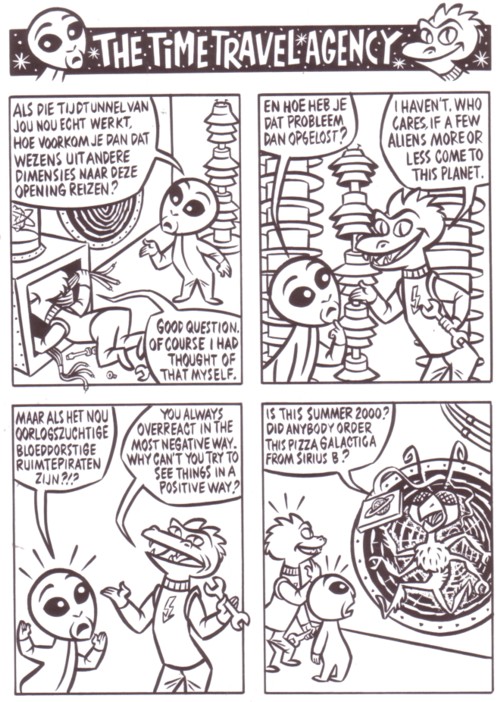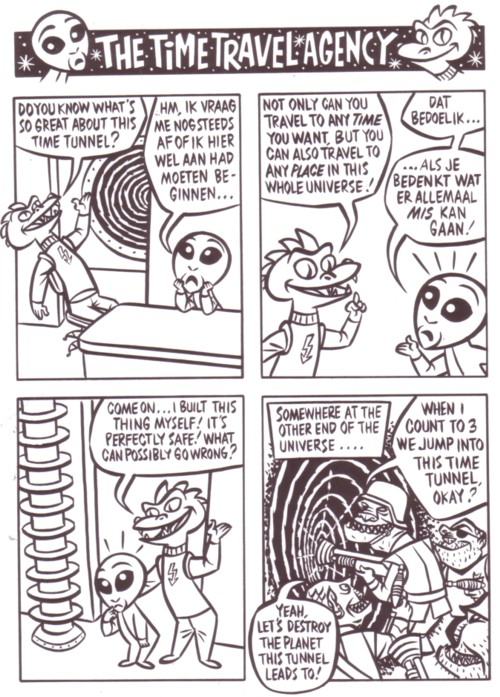 As you probably know by know I am fascinated by Time and all ideas about Time, including ideas about Time travel.
There have been quite a few songs made about Time travel. I just finished a full length compilation CD with songs about time machines and time travelling. Apart from the fact that I like to listen to it, it is always exciting to know that a certain thing is done for the first time. Or have you ever heard of another CD with time travel songs?
Here a very atypical song from the compilation by Rap Master Maurice:
.
Comments: