Publish
Wednesday, 2 September 2015
Voor de vakantie kreeg ik een mailtje van Dirk van Ginkel. Hij is hoofdredacteur van het tijdschrift "Publish", een vakblad voor ontwerpers. In het blad staat een rubriek over mensen die in hun vrije tijd ontwerpen zonder dat ze daar opdrachten voor krijgen of zonder dat het hen geld oplevert: "Design after dark". Dirk vroeg of hij me voor die rubriek mocht interviewen.
Het was een leuke ontmoeting, niet echt een interview en omdat ik op vakantie ging en midden in een klus zat die me meer bezig hield dan me lief was, dacht ik er verder weinig aan. Maar na de vakantie lag ineens het het tijdschrift op de deurmat: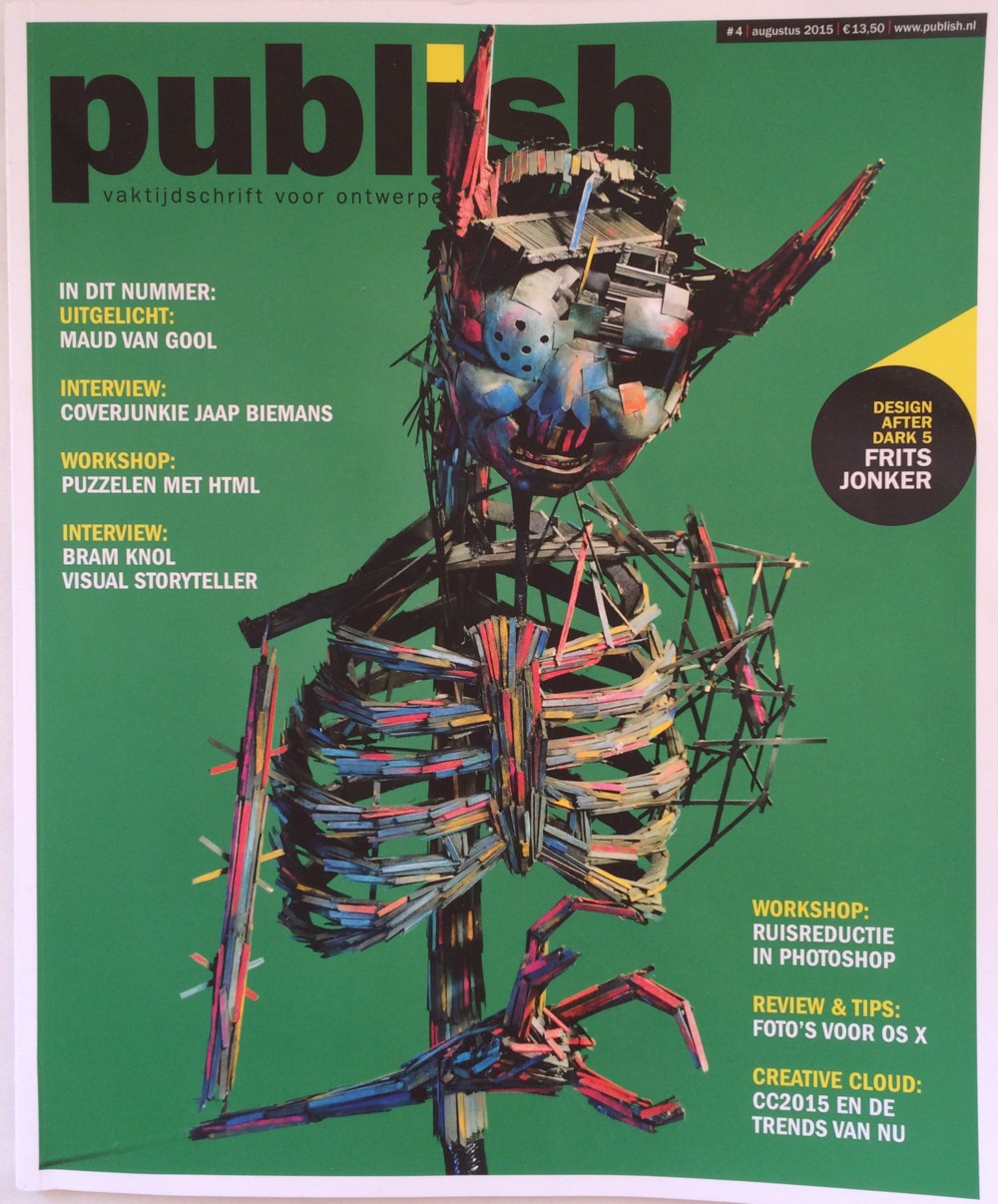 Tot mijn verassing kreeg het interview zes pagina's: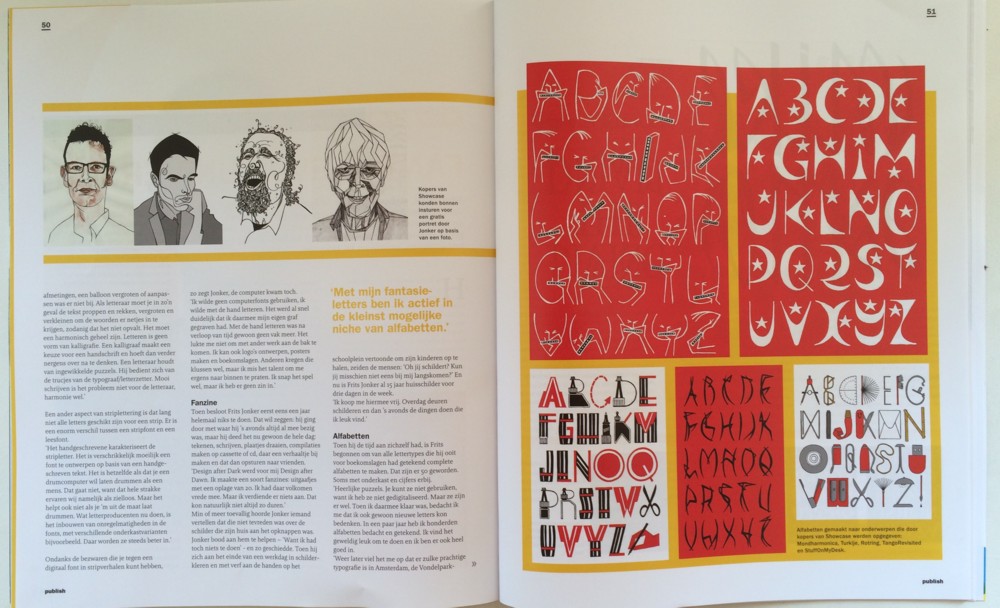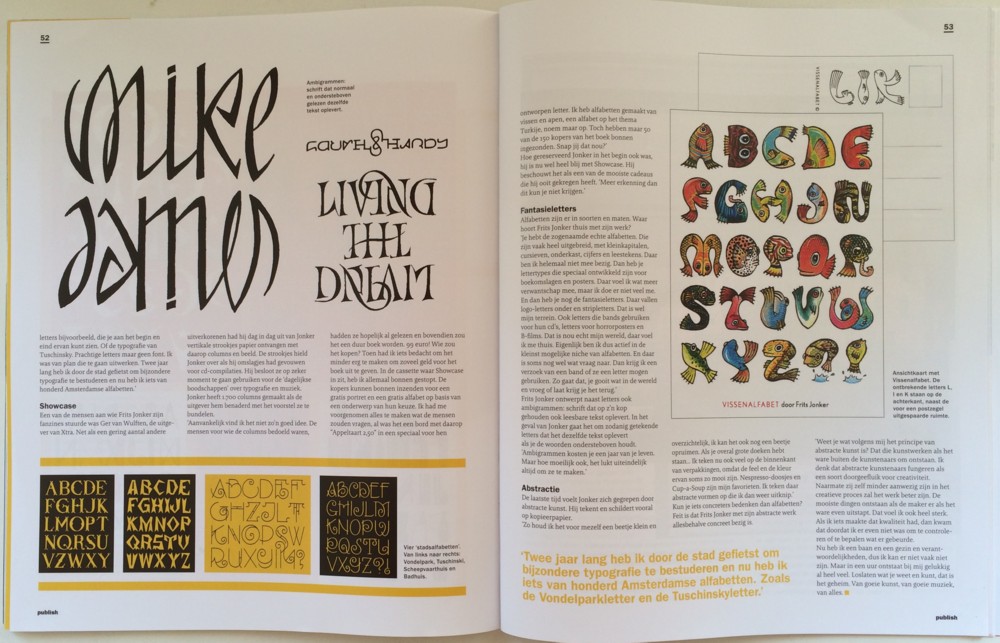 Mijn dag kon niet meer stuk. Ik denk weinig aan dingen die ik heb gemaakt, ik ben meer bezig met wat ik op het moment probeer te maken. Om oud werk terug te zien in een luxe tijdschrift, zo mooi gepresenteerd, dat is heel bevredigend. Het blad ligt om mijn bureau en het werkt al dagen als een totem tegen twijfel.
Comments: