Prince
Wednesday, 30 September 2015
Er ging iets mis met dit blog. Er zijn een paar afeveringen verdwenen toen mijn computer vastliep en ik had geen tijd en zin om ze opnieuw te schrijven. Ik herhaal mezelf al vaak genoeg en om dat dan letterlijk nog een keer opzettelijk te moeten doen…
Maar goed, vandaag staat Prince op het menu. Ik maak af en toe voor mezelf of voor iemand anders een compilatie van Pronce liedjes. Dit keer voor Peter Siegel, naar aanleiding van een gesprek over Prince.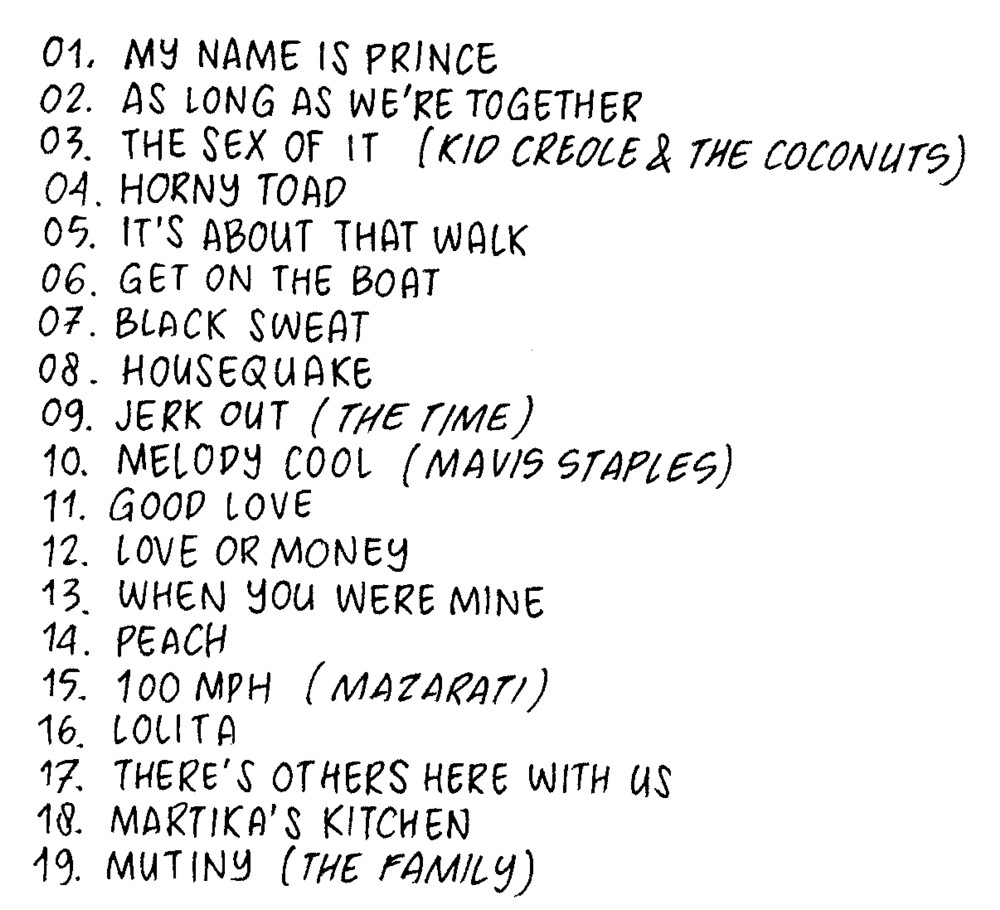 Er staan helaas geen nummers van Prince op Spotify en ook niet op YouTube. Er staan op Youtube wel wat live opnames, en hele toffe ook, maar ik heb me voor deze compilatie vooral gevuld met liedjes die niet op zijn reguliere elpees staan. Dus B-kantjes van singels, nummers die hij voor of samen met anderen maakte en zelfs officieel onuitgebrachte nummers. Als u op de Prince vault kijkt, zult u zien dat de lijst met liedjes die Prince op een of andere manier heeft gemaakt onvoorstelbaar is. Ik heb daarvan maar een fractie. Ik zou heel graag meer willen hebben, vooral van muziek uit zijn Sign of the times periode. Maar ik zou niet weten hoe ik daaraan kan komen. Ik ken eigenlijk weinig Prince liefhebbers. Dit is dus een oproep: wie weet een manier om aan onuitgebrachte opnames van Prince te komen? Ik heb de ceedees die hij zelf van dit materiaal heeft samengesteld, maar er is veel en veel meer, en ik zou dat heel graag willen horen.
Comments: